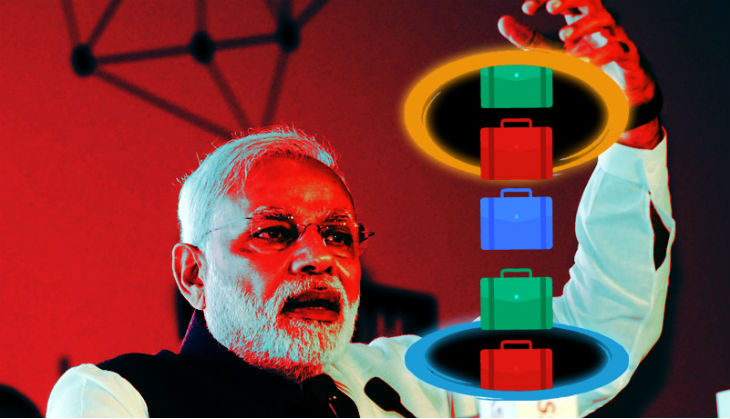 The Ministry of Human Resource Development (MHRD) is expected to launch the multi-lingual education portal - 'Bharatvani' - on 25 May. According to a senior official in the MHRD, the website will be launched from Lucknow, Uttar Pradesh.
HRD minister Smriti Irani had earlier told the Rajya Sabha that subject-related matter across various education streams will be available online in 22 Indian languages. Later on, after the project takes off successfully, subject matter will be offered in upto "100 languages".
Irani had also said in Parliament that her ministry is currently developing dictionaries to bridge the gap between Hindi and 30 tribal languages.
What is Bharatvani?
An MHRD initiative, the Bharatvani portal will initially offer information in 22 languages on a range of subjects. "Bharatvani will be an online encyclopedia consisting of information on various subjects in 22 languages," the senior MHRD offical said.
The portal, meant for students, will offer subject material in a range of courses varying from agriculture to economics to sciences. The idea behind Bharatvani is to help students, whose first language is not English, access education and reference material online easily and for free of cost.
According to information, Bharatvani will also consist of information in multimedia formats such as audio, video and images, apart from text.
The University Grant Commission (UGC), Central Board of Secondary Education (CBSE), Indira Gandhi National Open University (IGNOU), National Council of Educational Research and Training (NCERT), National Book Trust (NBT) and several other bodies have worked togethor to compile content in various languages for Bharatvani.
Bharatvani is a part of Prime Minister Narendra Modi's Digital India initiative.
Also Read: IITs, IIMs, central universities to offer free courses under MHRD's Swayam initiative