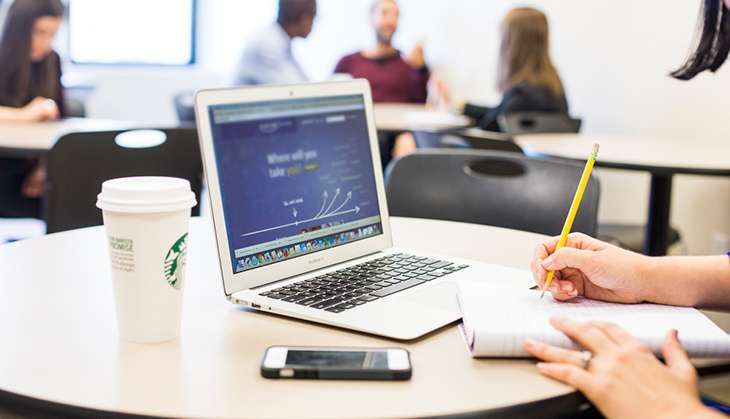 On 15 September, the University Grants Commission (UGC) asked all Deemed Universities to admit medical aspirants in MBBS/BDS course solely on the basis of National Eligibility Entrance Test (NEET) 2016 merit list.
In a notification to all deemed to be universities, UGC stated that all medical courses (MBBS / BDS) will have to admit students from the all India merit list of the NEET.
In the notice, UGC states, "In the case of Medical colleges / institutes, Medical Council of India is the appropiate statutory authority. As such, all the admissions in the Medical Institutes of Institutions Deemed to be Universities have to be made through NEET which is pescribed by the Medical Council of India for such institutions."
The notification further clarifies that all deemed universities will be a part of common counseling for admission to medical colleges, which will be conducted by state or central government, based on marks obtained in NEET 2016. In case, counseling is not being held, then the admission process should be made transparent and conducted purely on the basis of merit.
Clarifying admission, the notice states, "Admission of students to an institution deemed to be university, public or private, shall be made in the following manner: In case the appropriate statutory authority has specified the process of selection for admission to any course, or programme of study in any institution which includes conducting competitive admission test for ascertaining the competence of any person to pursue such course or programme of study, in that case, no person shall be admitted to such course or programme of study in such institution, except through an admission test conducted by a recognized body or such institution or a group of institutions if such institution or group of institutions have been so authorised by the Central Government or a State Government or any statutory authority."
Read the complete notification on NEET 2016 & Deemed Varsities here: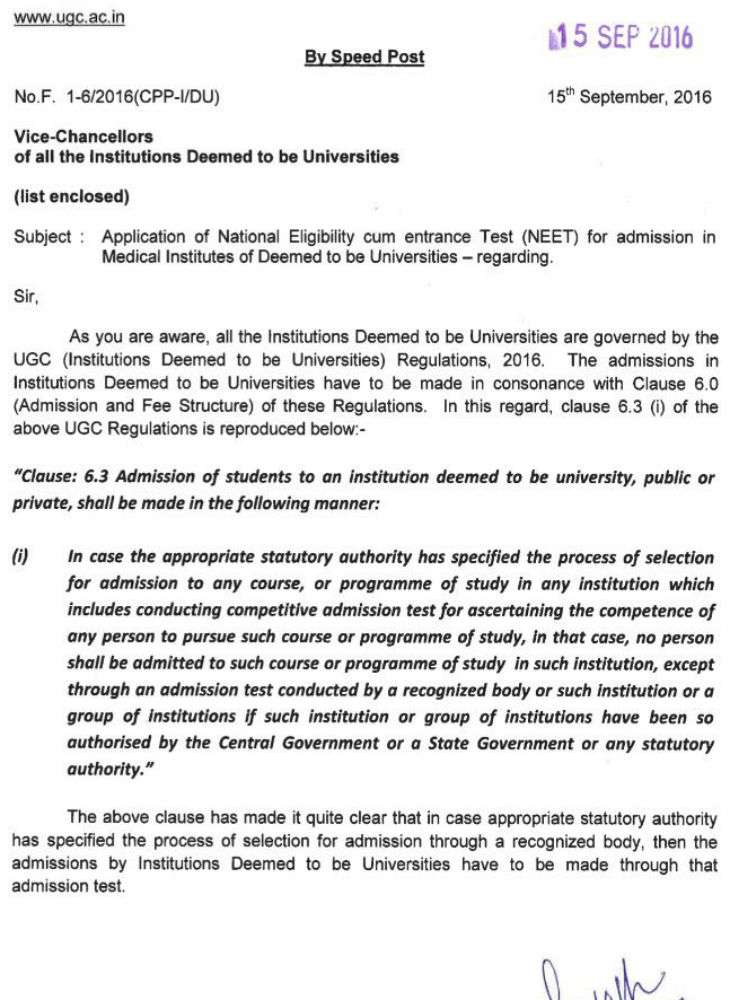 Notification: UGC clarifies that all deemed to be universities come under NEET 2016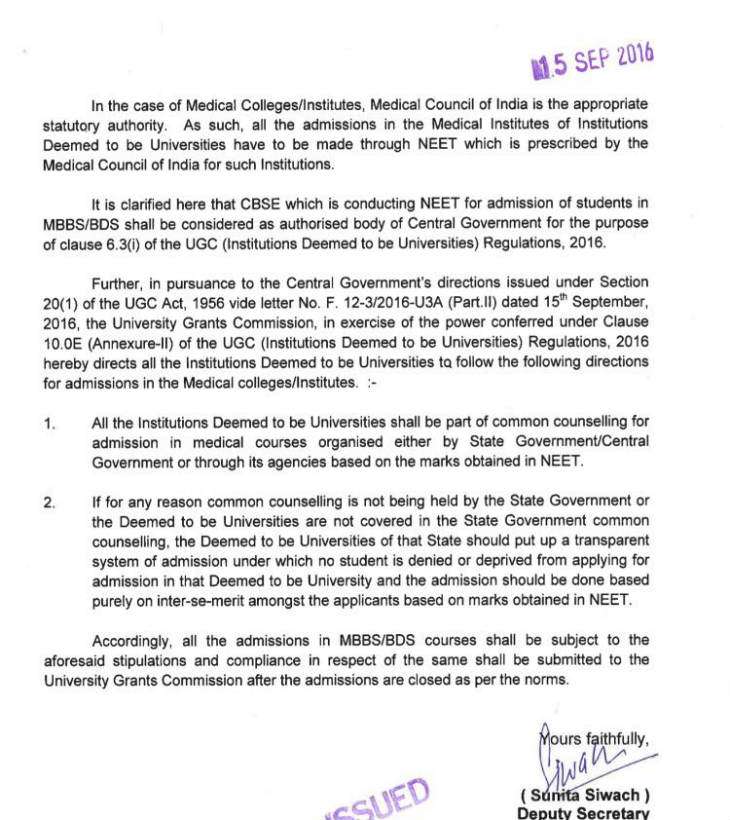 Notification: UGC clarifies that all deemed to be universities come under NEET 2016
The notification, came amidst confusions pertaining to admission in deemed institutes in states like Maharastra.
Speaking on the development, Ravi Bhardwaj, founder of edulegal said, "The UGC Deemed University regulations referred in the clarification was notified on 11 July 2016. Why did it take UGC so long to make this clarification. The delay becomes more questionable when Bombay High court has granted stay in favour of Deemed Universities in a similar notification from Government of Maharashtra. Such delay causes lot of confusion in the regulatory regime and also difficulty for students and complications for the concerns institute. A stich in time saves nine."