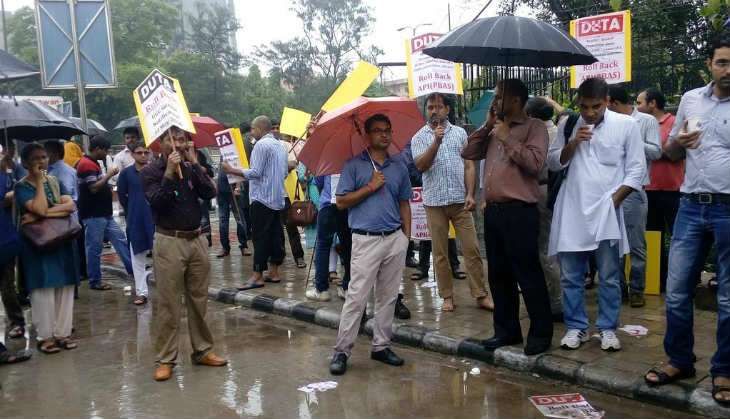 Right ahead of UP polls 2017, the Ministry of Human Resource Development (MHRD) is in the midst of finalising the quota process during hiring Other Backward Class (OBC) faculty in Indian Institutes of Technology (IITs) and central universities.
On Monday, Union minister Upendra Kushwaha said the ministry is looking at existing policies and is expected to arrive at a decision soon.
He added that the National Democratic Alliance (NDA) government will reach a conclusive decision for OBC reservation for students at Jawahar Navodaya Vidyalayas.
Uttar Pradesh is home to a sizeable OBC population.
Also Read: Class 10 Board exams, no-detention & other issues to be reviewed by Javadekar in CABE meeting
"... There is no provision for reservation for OBCs in recruitment of faculties, associate professors and professors in central universities, IITs. This is when the government of India has a policy of following reservation in these places. In other words, this (not giving quota) is violation of the policy. We are now paying attention to this. We are in the middle of the process and soon we will arrive at a decision in this case too," Kushwaha said, as reported by PTI.
Kushwaha also said that the strength of OBC judges at Supreme Court and high court is "negligible". A provision for OBC quota is being followed up at Indian Administrative Service and Indian Judicial Services. The minister added that OBCs should have a quota in private sectors and media.