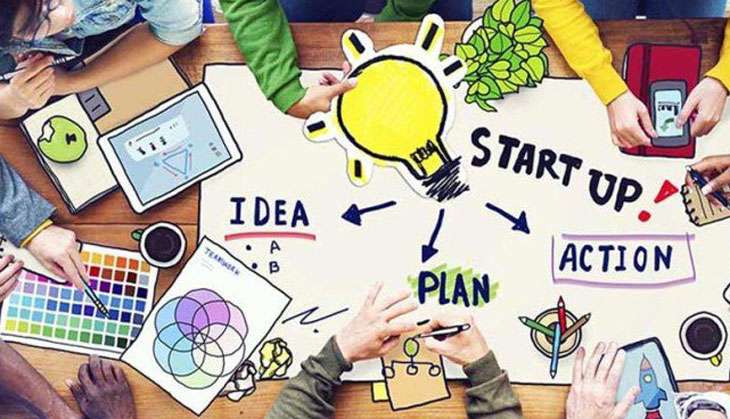 In the startup ecosphere, while several companies are founded, many shut shop. But each year, a handful manage to make it big. While the number of top startups is exhaustive, we've decided to enlist 10 startups whose stars shone brightly in 2016:
1. PayTM
Founded 2010
Mobile Wallet (mobile payment service platform), e-Commerce website
One of the biggest gainers of the Centre's demonetisation move in 2016, PayTM's is raking in Rs 120 crore per day. In just 12 days, the start-up witnessed over seven million transactions.
In about 20 days, the start-up managed to add over 20 million new users, taking its total user base to 170 million.
2. StayUncle
Founded 2014
Room for rent
StayUncle's unique concept turned a lot of heads in 2016. It's an online portal that helps married and unmarried couples book hotels for just 10 hours and pay for the same. It claims to offer complete privacy and safety to couples.
3. Byju
Founded 2012
Online Education marketplace; test prep provider
Byju started out small, as a test prep company for MBA entrances. But over the years, they expanded to other entrance tests and are currently creating video content for Classes 5 to 12. They have more than 20 lakh free users. The firm has been posting a 20% month-on-month growth.
This year, Byju managed to get Mark Zuckerberg's philanthropic arm as one of the investors. International Finance Corporation, a World Bank investment arm, also invested $15 million in the firm.
4. BigBasket
Founded 2011
Online Grocery firm
Many expected this online grocery firm to shut shop by this year. Boy, how the firm proved everyone wrong! With an estimated turnover of Rs 1,800 crore (2016-17), sales of Rs 150 crore per month and an active 2.5 million customer base, BigBasket has grown massively over the last few years.
5. FluxGen Engineering Technologies
Founded 2011
Renewable Energy Technology, Green Energy Harvesting
FluxGen has been touted as one of the few start-ups from India to watch out for in 2017. The company focuses on developing low-cost energy and water solutions. According to Forbes, "In India, like many developing nations, both power and water are in short supply. FluxGen's EWM system measures supplies at the consumer end electronically, providing alerts via web applications when levels drop due to excessive consumption or even just a leak."
6. Chaayos
Founded 2012
Tea (Chai) Cafe
One of the fastest growing startups of 2016, Gurgaon-based Chaayos offers over 12,000 varities of tea. The brain-child of two IITians, Chaayos has multiple outlets in Delhi NCR region. In 2016, the company raised $5 million from Tiger Global Management, which will be used to expand in Mumbai and Bangalore.
7. inshorts
Founded 2013
News discovery app
This Delhi-based startup has more than one million downloads. It is also one of the highest-rated news app on Playstore. Earlier known as News in Shorts, the app summarises news in 60 words or less.
8. Bolt
Founded 2015
Smart mobile-phone charger for motorbikes
Bolt Auto Technologies developed a 2A mobile charger and movement tracker for motorbikes. The company claims that the product, Red Streak, is world's first 'smart' mobile-phone charger for motorbikes. It's a unique detachable design also prevents theft and misuse of the device.
9. Practo
Founded 2010
Online healthcare aggregator
Over the last six years, Practo Healthcare has managed to become the world's second largest healthtech start-up, with its latest pegged valuation at $525 million. The app helps patients find and book appointments with doctors. The startup has also been steadily acquiring smaller businesses.
10. Delhivery
Founded 2011
Logistics, e-commerce supply chain solutions
As e-commerce industry gains steam in Indian market, logistics firm Delhivery has been one of the biggest gainers. The company, that started with a handful of delivery boys, has over 2,500 employees servicing a 600-client base today.