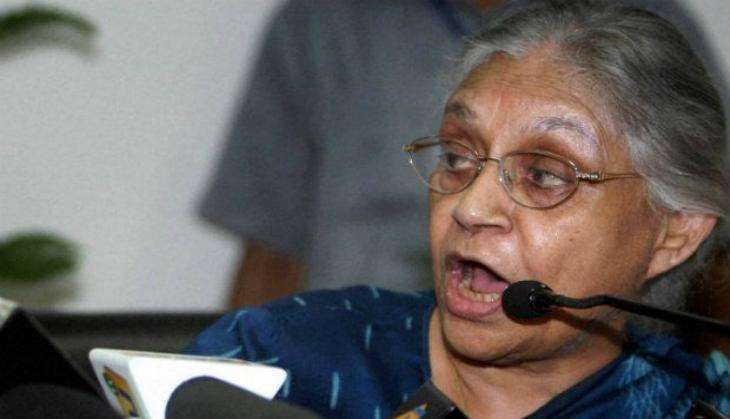 In a huge setback for the Congress, the Anti-Corruption Branch (ACB) on 6 July issued notice to former Delhi chief minister Sheila Dikshit, asking her to join the investigation into the water meter scam case.
The notice states: "It appears that you (Sheila Dikshit) are acquainted with facts and circumstances of case and are required to join (the) investigation."
"We are probing the matter. The concerned officers have been issued notice and Sheila Dikshit ji has also been issued a notice in this regard," ACB chief MK Meena told the media.
Meena said the case was registered in 2014 in the Anti Corruption Branch, adding that the Delhi Jal Board had bought 2.5 lakh water meters and there are allegations that there was no proper tendering and tender conditions were changed so that the personal companies benefit.
He alleged that Delhi Water Minister Kapil Mishra was not cooperating in the case.
"The notice indicates as if an order has been given to the ACB to behave politely with Sheila Dikshit. If she feels bad, then she might expose all the scams of the BJP," Mishra told ANI.
"He is making a mockery of the investigating agency. He shouldn't be doing this. He should cooperate and not indulge in saying wrong things," he added.
Dikshit is under the scanner for her alleged role in the water tanker scam worth Rs 400 crore.
Lieutenant Governor Najeeb Jung had earlier forwarded Aam Aadmi Party-led Delhi government`s complaint of the water tanker scam against Dikshit to the ACB last month.
The AAP government had in June 2015 constituted a fact-finding committee to probe the irregularities in hiring some 385 stainless steel water tankers by the Delhi Jal Board in 2012 during the Congress' rule.
--ANI