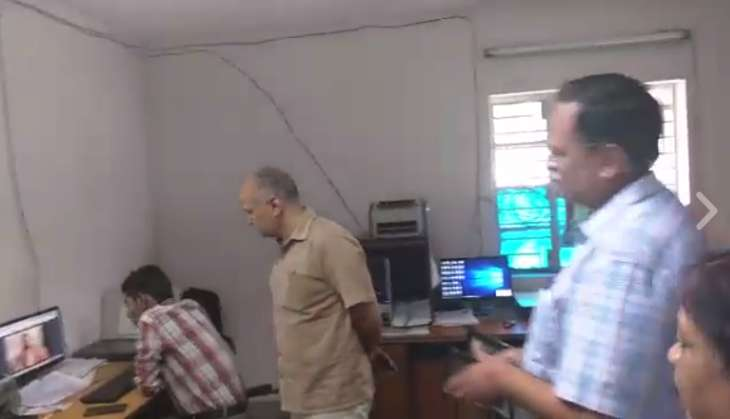 Deputy Chief Minister of Delhi, Manish Sisodia fired a worker in a state-run hospital in Delhi on 17 August after he was found watching a movie while patients waited outside in long queues.
Aam Aadmi Party released a video showing Manish Sisodia paying a surprise visit to the government hospital only to find the worker watching a movie on his computer while the person in charge was away.
The Deputy CM walked into the room quietly after witnessing a long queue of patients awaiting their turn and the government hospital staffer, completely unaware, continued to watch the movie while Sisodia tapped him.
Watch the full video here: