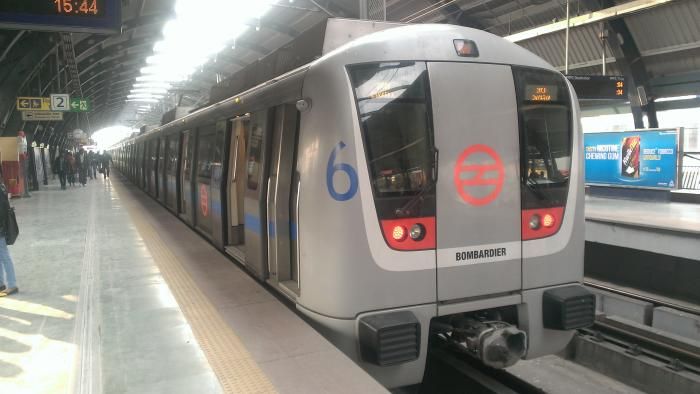 Commuters travelling on the Yellow Line in the Delhi Metro this evening were left stranded after a 25-year old man attempted suicide on the tracks of the INA Metro Station in South Delhi. The incident took place at around 6.30 pm.
The man reportedly jumped into the tracks and was hit by an incoming train. The incident led to a situation of chaos at the INA Station, and all trains in the Yellow Line were put into halt as a result.
While the extent of injuries suffered by the person are not yet known, the metro authorities quickly rushed him to the nearest hospital.
"I have been stuck here for around 20 minutes, and the train on the parallel line hasn't moved yet either," a commuter at the Race Course Metro Station informed Catch. However, close to an hour after the suicide attempt, normal services in the route were once again restored.