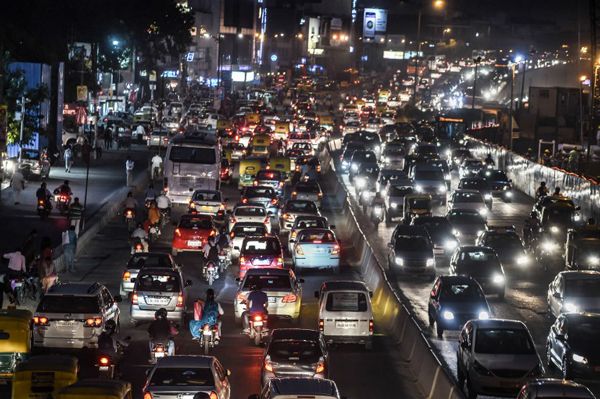 With just four days to go before the Odd Even policy is implemented in the national capital, the AAP government has decided to go in for a dry run on 30 December.
The test run will be conducted between 8 am and 8 pm.
10, 000 civil defence volunteer to be present at traffic signals.
The Metro will run on peak frequency on the day.
A fleet of 3,000 buses has been registered to absorb the new flow of commuters.
Buses will be forced to follow bus lanes on December 30.
Twitter will respond to queries on bus routes.
The Delhi government on Sunday conducted a trial run of around 750 private buses to be plied during the road-rationing experiment that begins from 1 January.
State Transport Minister Gopal Rai extended the registration date for enrolling private buses, which will be plying under 'DTC Paryavaran Bus Sewa' during the 15-day-trial period of the scheme.
The policy will be implemented from 1 January, 2016 for 15 days on a temporary basis.
The policy aims at bringing down the air pollution levels in Delhi.
With inputs from PTI