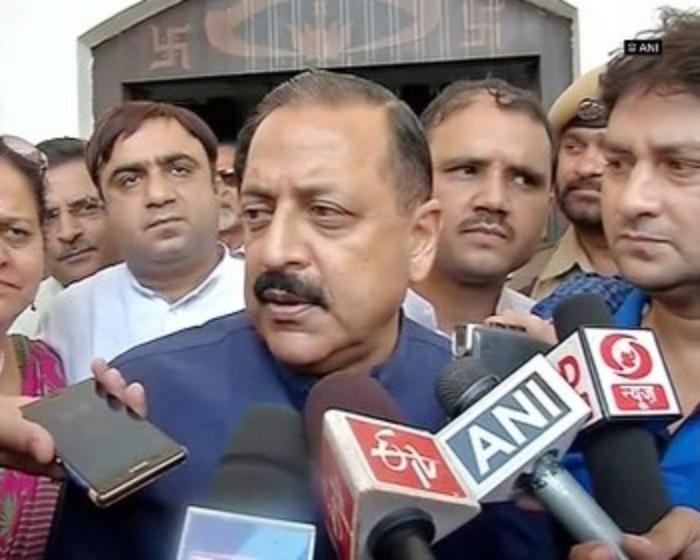 Jitendra Singh, the Minister of State in Prime Minister's office, on 17 October, termed the move by Indian writers of returning their awards in protest as an act of 'intellectual intolerance'.
"It is the intellectual intolerance that society needs to guard against. Intolerance and intellectualism are not compatible, and therefore, for a writer or an intellectual, it is given to be an obligation and also a duty towards society to work against such elements which tend to create intolerance," Singh told the reporters here.
"Therefore, intellectual intolerance is something which is more ominous than any other intolerance," he added.
Singh also said the government was not convinced about the manner in which the awards were being returned.
"I think for a writer, or an intellectual, in true sense, the obligation, is to work against intolerance if he or she perceives it happening in the society," he added.
Well-known author of Hindi books, Professor Namwar Singh, had questioned other literary icons on why they were returning their Sahitya Akadmi awards on alleged grounds of rising intolerance in the country.
Finance Minister Arun Jaitley also had earlier alleged that the writers across the country returning their Sahitya Akademi Awards to protest curbs on free speech were the recipients of past patronage and trying to create a crisis for the present NDA government.
More than 20 writers of different languages across the country have returned their Sahitya Akademi Awards so far.
It has been reported that all writers were 'hurt' with the spread of "communal poison" and "rising intolerance" in India. The writers are returning their Sahitya Akademi Awards as a mark of their protest against the central government-led by Prime Minister Narendra Modi.
-ANI