Namit Hans
| Updated on: 13 February 2017, 4:34 IST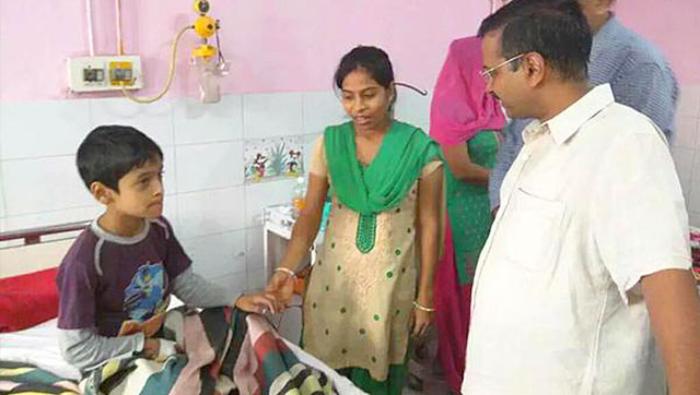 On 15 September, Delhi Chief Minister Arvind Kejriwal made surprise visits to Delhi hospital to check the preparedness made to tackle the Dengue outbreak.
After his visits, he appealed to people that they should not panic. "The government is making arrangements in hospitals by adding extra beds and space," he said.
Delhi CM @ArvindKejriwal personally checked the arrangements in Delhi Hospitals to #FightDengue pic.twitter.com/SnMqEWLlNF

— Aam Aadmi Party- AAP (@AamAadmiParty) September 15, 2015
This move comes after death of a 7-year-old child Avinash Rout surfaced in news, as two hospitals denied him admission citing lack of beds. Kejriwal also said that strict action would be taken against those hospitals that are turning away patients.
Both the central and state governments took notice of the issue and show cause notices were served to different hospitals immediately after the incident occurred.
However, soon after the incident another boy in Delhi succumbed to dengue today, on 15 September, and his parents alleged negligence by hospitals.
Although, among all this, opposition parties have been alleging that the Delhi AAP government did not prepare itself for this and that is the reason it turned into the 'worst outbreak in five years'.
Political parties have accused AAP of spending more than Rs 500 crore from public exchequer on advertisements promoting their own party instead of spending that money on spreading awareness about Dengue.
Delhi Congress leader Ajay Maken tweeted :
Kejriwal's 526cr for self publicity- Had he used a fraction to publicise Dengue prevention-Many lives could be saved pic.twitter.com/WGaLK47TMm

— Ajay Maken (@ajaymaken) September 14, 2015
So far, highest number of dengue cases have been reported in the state this year since 2010, with 11 people, including the two children, having lost their lives. More than 1,800 cases were reported till 14 September according to data released by North Delhi Municipal Corporation, South Delhi Municipal Corporation and East Delhi Municipal Corporation.