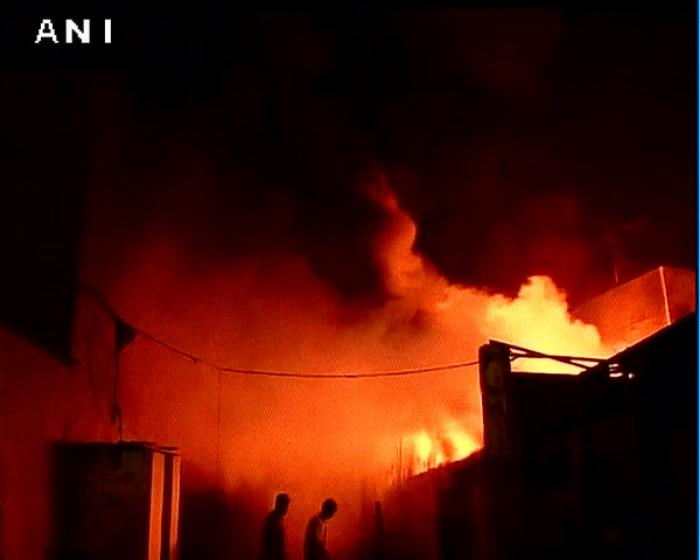 Massive fire broke out at a tyre godown located in Okhla phase I area of Delhi on 11 November night. The exact reason for the incident is yet to be ascertained but it is being suggested that it happened because of a fire-cracker burst near it on Diwali.
According to TV reports, it took ten fire-brigade trucks and an hour to control the fire. It led to a chaotic situation in nearby areas too.
In another incident, a jute factory situated at Titagarh area of North 24 Pargana in West Bengal also caught fire after a fire-cracker entered its finishing department. It led to a loss of Rs 40 lakh as estimated so far.
Massive fire broke out last night at a tyre factory godown in Delhi's Okhla, 10 fire tenders doused the flames. pic.twitter.com/yUiBk8LVLA

- ANI (@ANI_news) November 12, 2015