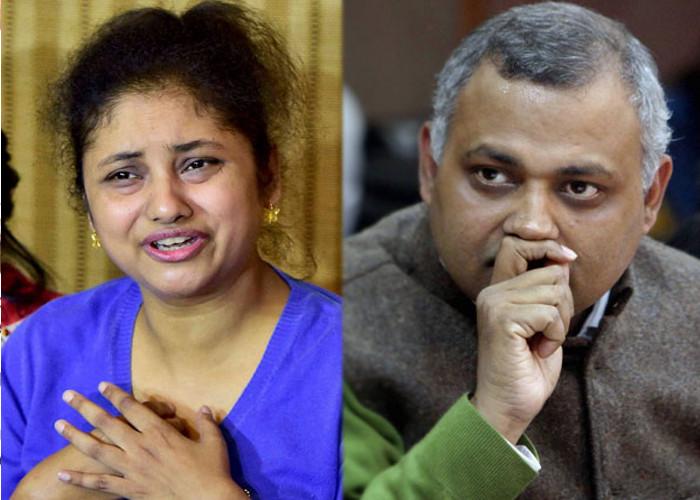 In the latest development in the domestic violence case against Aam Aadmi Party (AAP) MLA Somnath Bharti, his estranged wife Lipika Mitra told the Supreme Court today that she will not undergo mediation to settle the domestic violence case.
The AAP MLA had written a letter to Lipika through his lawyer, in which he had expressed the wish to amicably settle the issues between them to bring back peace and harmony in the family in the larger interests of their children.
Following her refusal, the apex court rejected Bharti's bail plea and directed Bharti to move his bail petition to the trial court.
The apex court also directed the trial court to dispose Somnath Bharti's bail petition expeditiously.
Bharti who in under arrest was sent to one day judicial custody by Saket District Court on 4 October. Somnath, however, has rejected all allegations against him.