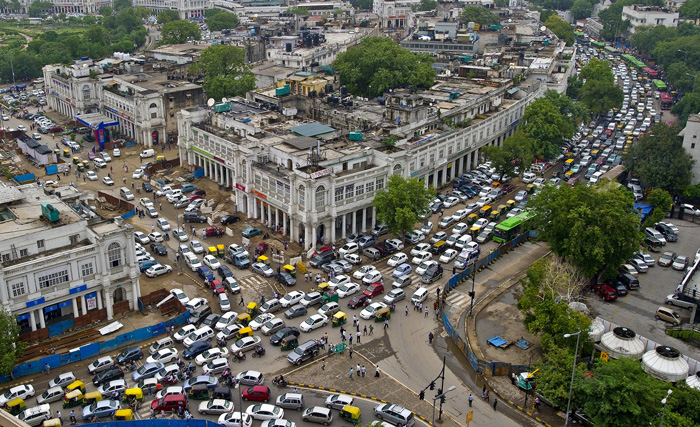 Delhi will continue its Odd-Even formula till 15 January, as scheduled, asserted the state government on Thursday, after it was asked by the Delhi High Court on Wednesday to consider ending the road rationing on 8 January, reports The Indian Express.
The high court on Wednesday had questioned the ability of such a measure to bring down pollution, and had directed the government to submit air pollution data for the first week of the trial.
According to Transport Minister Gopal Rai, pollution levels in Delhi are on the decline, even though the sic permanent pollution monitoring centres did not reflect his statement.
"Nowhere in the world can environmental pollution be controlled in 15 days," the minister insisted. "As many as 90 per cent of the people of Delhi have changed their mindset and that is the biggest achievement."
The government will present the high court on Friday with the numbers it had requested. However, the odd-even formula will continue till 15 January, said Rai. "We can't have repeated trials. We want to gather sufficient data to assess its impact and decide on the future course of action," Rai said. "The odd-even policy will operate in Delhi will 15 January."