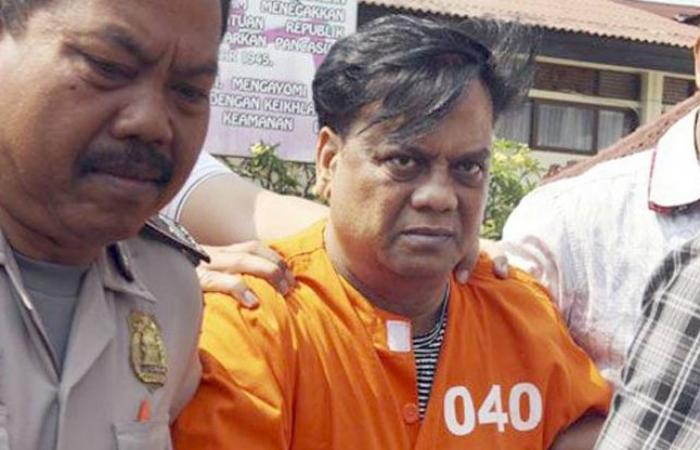 Rajendra Sadashiv Nikhalje alias Chhota Rajan- one of India's most wanted men was brought to the national capital this morning after being deported from Bali, Indonesia.
Read more: Chhota Rajan finally arrested, but what about India's most wanted - Dawood?
The underworld don was arrested in Bali over a week ago after nearly 20 years of absconding has been kept in Central Bureau of Investigation custody and is likely to be formally arrested soon.
Here are the 10 developments in the story-
Chhota Rajan was brought to India in a special chartered aircraft which landed at Palam airport around 5 this morning.
Around 45 minutes later, a convoy carrying Rajan left the airport along with heavily armed escort vans.
Rajan reached the CBI headquarters at around 6:15 am, escorted by a SWAT team and special commondos.
He will likely be produced before a court in a few hours from now where the CBI is expected to seek his custody.
The Maharashtra government has already transferred all the case against Rajan to the CBI.
Rajan would have been brought to India one or two days back but his return had been delayed following a volcanic eruption near Bali.
Before being arrested in Indonesia, Rajan had been living in Australia, but fearing for his life, he went to Bali where he was arrested 'without resistance' on 25 October.
Rajan is wanted for over 70 cases of murder, extortion and drug trafficking in Mumbai. All those cases have been transferred to the CBI.
He had also alleged that "some in the Mumbai police" have good links with Dawood Ibrahim and had also accused the Mumbai Police saying- "The Mumbai Police has done a lot of 'atyachar' (atrocities) on me... the government should look into that. Some in the Mumbai Police are mixed up with Dawood."
Rajan was once Dawood's number two man until they fell out after the 1993 Mumbai blasts, which Dawood was accused of masterminding. There have been several attempts on Rajan's life by Dawood's henchmen.