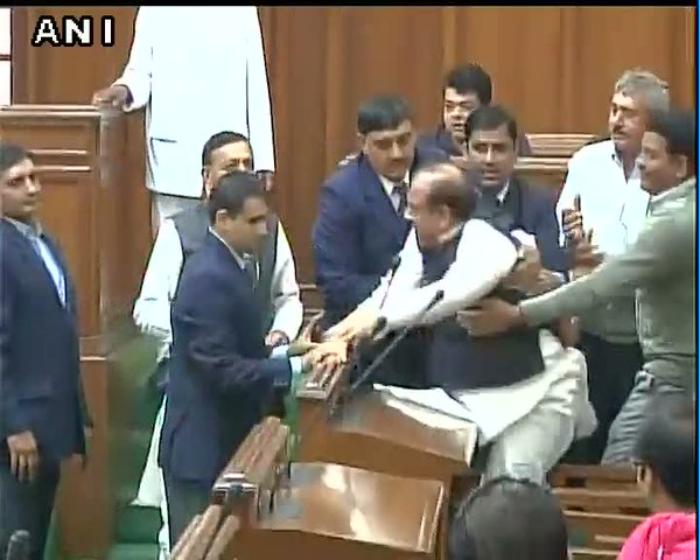 Vijender Gupta, a Bhartiya Janata Party (BJP) MLA in the Delhi Assembly, was on 30 November, dragged out of the House following an uproar caused by the alleged derogatory remarks by another BJP legislator OP Sharma directed at Alka Lamba.
Marshalls were called in to take Gupta out of the house after he refused to concur with speaker Ram Niwas Goel's instruction to leave the house till 4 pm.
Gupta accused the speaker of being partial towards Aam Aadmi Party members and alleged that they had abused BJP lawmakers too but no action was taken against them. He also alleged that the marshals physically assaulted him while evicting him from the house.
"It is unfortunate that the ruling party came to me, abused me and beat me, but the Speaker does not do anything. I have lodged a police complaint, my medical should be done," he added.
OP Sharma has been suspended from the house for rest of the session for his alleged remarks against Alka Lamba.