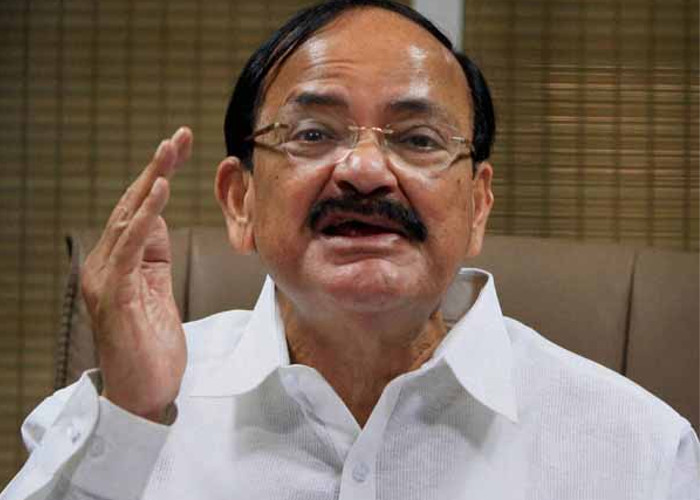 The central government, on 27 October, dismissed the criticism of former Union Minister Arun Shourie terming it as his person opinion. Shourie had commented on the economic policies of NDA government earlier on 26 October.
Union Urban Development minister M Venkaiah Naidu said people know about the challenges the government has inherited and emphasised that there has been "no scam, no scandal and not even one mistake" under it.
"We are a democracy, he (Shourie) has his opinion, but the country's opinion is different," Naidu said adding the people were supporting Prime Minister Narendra Modi in all parts of the country and BJP is winning one poll after another.
Yesterday, in a sharp attack on the Modi government, BJP leader Arun Shourie contended that it believes that managing economy means "managing the headlines" and that people had started recalling the days of former Prime Minister Manmohan Singh.
"Doctor Singh (Manmohan Singh) ko log yaad karne lag gaye hain (People have started recalling the days of Manmohan Singh). The way to charaterise policies of the government is -- Congress plus a cow. Policies are the same," Shourie said at book launch function.
Speaking to reporters at the sidelines of an event organised by Ministry of Housing and Urban Poverty Alleviation (HUPA) ministry, Naidu said government of India is at no fault in any of the incidents which have taken place and some people were unnecessarily try to highlight them and trying to defame the country.
"Some people may have made comments here or there may have made some comments but they have been disowned by the party, disowned by the government," Naidu said adding that even the Prime Minister had made his views clear on the issues.
Opposition parties have criticised the government over incidents like Dadri lynching saying it signified rising intolerance.
Naidu however said that the government agenda is only development and asked people not to be carried away by the "disinformation campaigns by political opponents."
"Some people are saying intolerance has increased. Yes unable to accept the people's mandate the opposition has become intolerant," Naidu said.
When asked about Shourie's comments that he felt there was never a weaker a PMO as now, Naidu said it need not be discussed as some people were saying that the Prime Minister is all powerful while others saying he is weak.
Attacking the Congress, he said the party had ruled by lying for years and was making baseless allegations. Divisive tendencies in the country are a result of wrong policies of the Congress, Naidu added.
-PTI