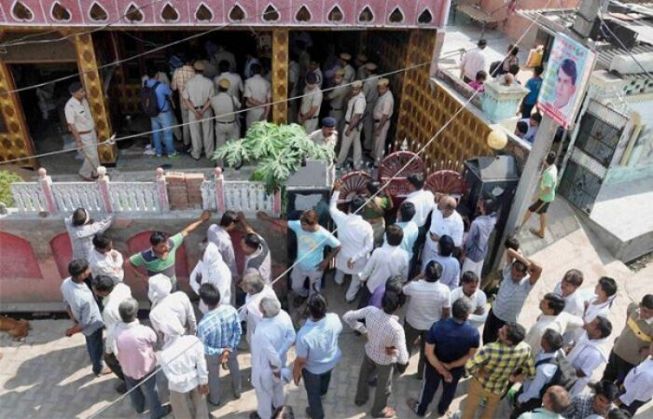 Seven accused have been arrested so far for the death of two Dalit children who were burnt alive at Sunped village in Ballabhgarh.
The children, aged two-and-a-half years and eleven months, died after their house was set on fire.
Seven policemen, who were part of a team deployed for the security of Dalits in the village about a year ago after a similar attack, were suspended.
The children's family has said that they will not perform their last rites till all the accused are punished.
Haryana Chief Minister Manohar Lal Khattar had earlier asked the political parties to refrain from giving the Ballabhgarh immolation incident a political colour, adding that it should not be looked through the prism of caste politics.
Meanwhile, the Congress asserted that the incident was a miserable failure of law and order situation and the government machinery in Haryana.
-ANI