You'll quit saying 'I'm so bipolar' after reading these accounts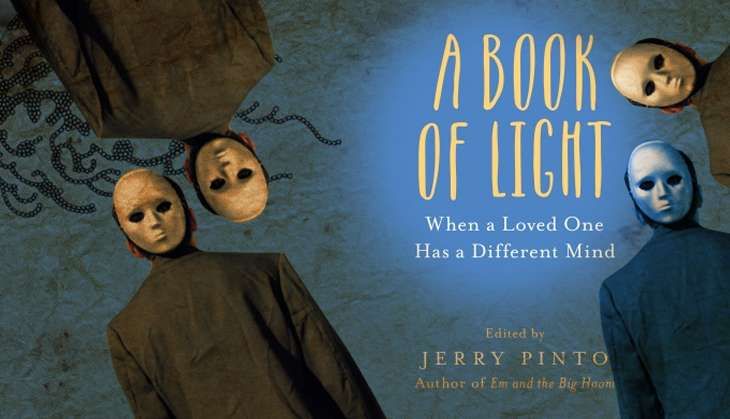 What if you had a famous father who woke up one day and told you that someone had cast a spell on him? What if the man you loved and were set to marry started displaying symptoms of schizophrenia days before your wedding? What if your best-friend slipped into depression and killed herself by overdosing on sleeping pills?
What would you do if your loved one had a different mind?
The answers are not easy. Especially in India where there is a severe shortage of mental health professionals and facilities. Even by the most conservative estimates, at least 5% of our population lives with a mental illness, which translates to over 50 million people.
Which probably also means that most of us may have had a brush with a mental illness - in the family, the neighbourhood, or at work - but we are not ready to talk about it because the stigma attached to it is immense.
But there are a few brave people who are trying to make their personal stories public. With the hope of making life better for those living with mental illnesses. Also, for those who selflessly care for them.
In The Gene, Pulitzer-prize winning writer Siddhartha Mukherjee gets candid about the "mad genes" that run in his family. The mad genes he decided to tell his future wife about - just in case.
Journalist-writer Jerry Pinto wrote several drafts over many years to tell the story of his mother's mental illness. Critics heaped praise on Em and the Big Hoom when it was published and it eventually won him the prestigious The Hindu Literary Prize. But a question at a book launching event haunted him for months: "Don't you feel guilty that you used your mother and her life to craft this beautiful life?"
Pinto got through the moment "without tears or rage" and thought the toughest part was behind him. It wasn't. People at the book readings shared their stories with him, some emailed it to him. The stories started living in him. On a colleague's suggestion - he decided to edit these stories and publish them as a book.
No, this was not catharsis. It was an exercise to take the burden off his back for a while. "To soar", as he puts it. For a while, at least.
Man vs the Mad gene - Siddhartha Mukherjee's account of a global problem
Living with madness
Sukant Deepak slept with an iron rod under his bed. And treated his father - famous Hindi writer Swadesh Deepak - "like the dog we never had".
Swadesh would knock on his son's door each night around 3 am and ask Sukant to hit him on his head because he knew there was an iron rod inside that room.
Swadesh's troubles began right after he wrote the famous play Court Martial in 1991. He claimed to have met a woman called Mayavani in Calcutta, where the play was staged, and who cast a spell on him. He wrote in Hindi, but taught English at an Ambala college. When his son asked him the English translation of Mayavani, he shut him up with: "Do you really think English is rich enough to accommodate the power of Mayavani?"
While Sukant slept with the rod under his bed, his mother hurled the choicest of abuses on her husband. "So enjoying yourself while your wife runs the house? What a shameless man!"
After a prolonged treatment, Swadesh got a bit better and wrote his last work: Maine Mandu Nehin Dekha chronicling his years as a psychiatric patient. The story of a man who was trying to come to terms with the demons in his mind. He worked on the book at a pace his family had not seen before. But he showed no enthusiasm in opening the package containing the first copies of his last book.
"We knew he was back to square one. We all were."
Swadesh disappeared on the morning of June 7, 2006 from his home, never to be found again. Well over a decade after he was diagnosed with bipolar disorder. Leaving behind his wristwatch, wallet and two torches that were always by his side.
Some stories in the book are written anonymously. The story of a mother who taught philosophy in college and gave her daughter hell. A mother who kept reminding her young daughter of the pain she had endured in bringing her into this world. Or "...you bitch, you whore, don't you love your mother?"
The professor wanted her daughter to be an all-rounder and pushed her hard. Her husband - a renowned professor himself - did not interfere. In his wife's head, he was the man who wanted to kill her and marry a beautiful woman.
The worst came when the daughter reported sexual abuse by her tuition teacher and the mother refused to take action. "You have to bear this if you want to get into a good engineering college."
Some stories are intelligently told. The story from Hisar of an infant girl who is thrown off a train when she is barely a month old - because she is a girl. Because she is tatti (shit). The fair girl with brown hair miraculously survives. She finds herself in an orphanage and is eventually adopted by a journalist even though she has a droopy right eye - a result of that accident. By age 3, more damage begins to show - the borderline IQ, the learning disabilities.
Then there is the story of Arijit Lahiri - who hung himself to death - after a long bout of depression. His sister, writer Ina Puri, wonders if she will ever be able to get over the guilt. For not guessing what was coming. For not paying heed to the clues. For not finding enough time for her brother.
Lahiri's last day was mostly routine - he went to work smartly dressed up, spoke to his mother and joked. But then stopped on his way home to buy green rope.
"Did Arijit Lahiri, beloved brother, think of what was to come when he made his decision? Did he know his clothes would be torn off him and his insides poked at by strangers? Did he think about it as he went about organising the day? When the body is finally consumed by fire, all that you have left are questions."
However, there are some stories that didn't deserve to be included in A Book of Light published by Speaking Tiger. Such as In my Mother's Shadow which is far from gripping or Anna which is repetitive and does little to strike a chord.
Looking for closure
Pinto has treated his mother's mental affliction like any other disease. Like diabetes - "... because it is all a matter of wrong chemicals, an imbalance in the blood, a misfiring of neurons."
That's the defence Pinto has built up to deal with his grief.
For this book, he invited several people to write. Some wrote, some backed off. Pinto was respectful of the decision of those who could not write. And respected those who shed light "on the dark area of pain and guilt and utter helplessness".
"In fiction and in cinema, we read of how people retreat into the family when they are hurt. There they are surrounded by love and warmth and they can lick their wounds in peace. But what if it is your mother who is wounding and then soothing you by turns? What if it is your father who seems distant or desolate, living in a dark tower that you cannot enter?" asks Pinto in the introduction to the book.
If there is no "normal" at home then where is our refuge?
That's the world that Pinto takes us into. It's a scary world, but it's a world we must all visit - given the stressed lives we live, given that one in 10 people in the world are depressed. It's a world we must all visit - because we need to know that depriving the mentally ill of food will not make them behave like normal, because it's vulgar to ask people who care - 'who cleans up the mess', because if we are ever witness to such a situation we need to knock at a mental health clinic, not at the family priest or an exorcist's door.
Finding Pinto - how Em and the Big Hoom came to me when I needed it most