Guess who is adding to Partition Literature? Third-generation Indians
Everything was to be partitioned.
Including water.
On a railways platform,
shouts of Hindu water, Muslim water
could be heard as fleeing refugees
searched through their ragged pockets
to fish out a few coins in exchange for water.
The journey was long. Not everyone
made it to the other side alive.
Those who did had their thirst quenched
but what about the water? What quenched its thirst?
If water could speak,
it would confess its thirst.
Its thirst for peace.
(Prerna Bakshi, Thirst, Burnt Rotis: With Love)
The Partition of India was one of the greatest migrations in human history. Millions of Muslims migrated to Pakistan (and Bangladesh), and millions of Hindus and Sikhs headed towards India.
Several hundred thousands made it to their destinations. Several hundred thousands did not - they were killed in the violence, arson and loot that erupted, or raped, abducted, disfigured and forcibly converted.
Khushwant Singh's novel Train to Pakistan was based on the Partition of India. So was Bhisham Sahni's Tamas, Salman Rushdie's Midnight's Children and Saadat Hasan Manto's short story The Dog of Tetwal - who wagged his tail happily at both Indian and Pakistani soldiers but sadly "died a dog's death".
The theme of Partition has captured the imagination of writers and also filmmakers for decades. And just as one thought it wasn't a theme that would interest the third generation of Indians - who mostly write about immigrant Indian problems - one finds them documenting the pain, the losses, the worthlessness of it with passion.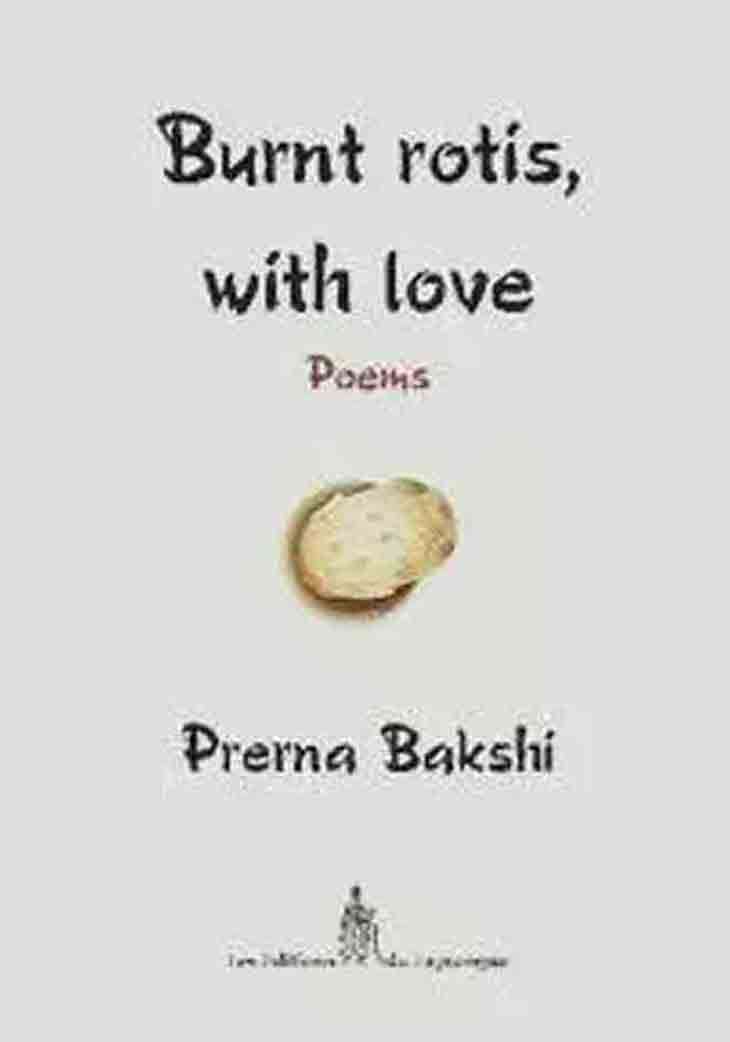 Midnight's Grandchildren
Prerna Bakshi dedicates her Partition poems "to all the children of Partition" such as her grandparents, and "to all the stateless people. To all the people on both sides of the border. To the people of India, Pakistan and beyond".
She writes beautifully about - "Broken glass bangles, abandoned homes, segregated neighbourhoods, all legacies of Partition. Partition - asks more questions than it answers."
Bakshi defends the renewed interest in the Partition. She says it is important to preserve those memories, no matter how ugly or how divisive.
"I think there's an urgent need to preserve all those stories, testimonies and witness accounts, considering that we might be living in times, when the last surviving generation, who witnessed the Partition, most well over 70 now, is about to die. And, with them gone, so will be all the stories - the heard and the unheard," she tells Catch.
"Several people when they hear the word 'Partition', they think about all the heart-wrenching stories, and while that might be true, it's important to remember, that there were some heart-warming stories too," she says.
The rising flames of the partition
burnt many memories. Burnt them to ashes.
Burnt them to the ground.
Ashes is now all that remains.
A handful of these ashes
from on an urn of lost history
is what I offer,
each time you ask:
'Where from Punjab?'
"As writers and as people whose families had experienced Partition first-hand, it is our responsibility to cover all aspects of Partition. To cover what does it mean to be a nation state. To cover what does it mean to have borders. To cover what does it mean to be a Hindu or a Muslim or a Christian or a Sikh. And, doing so is ever more important in the present socio-political climate," she adds.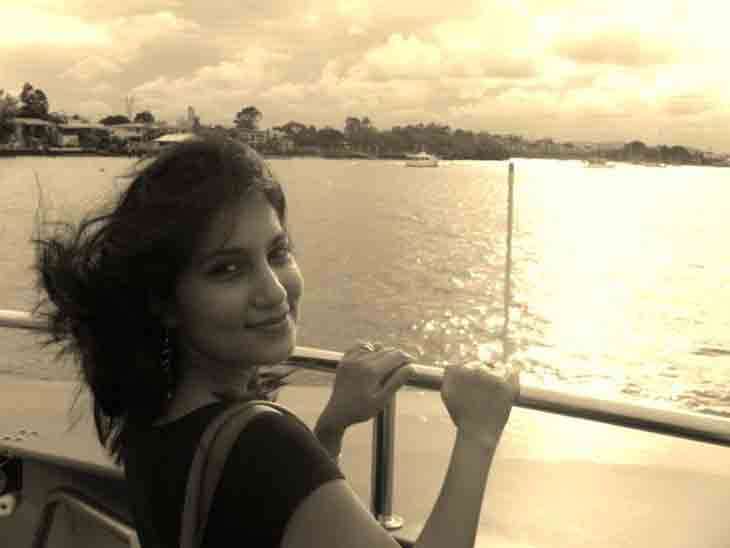 Prerna Bakshi
No Writer's Block Here
In her debut novel Where the River Parts published by Rupa, Radhika Swarup explores the theme of Partition.
"Hazy memories of adults discussing the past when they thought us children asleep. Passing conversations. A throwaway comment. A lament on a changed Delhi. Greater detail slowly emerging from the shadows as I grew older. Acknowledging all those who have contributed to my personal sense of Partition would be impossible," Swarup writes in the "Acknowledgements" section.
She agrees that the theme of Partition has been done and dusted.
"It is certainly true that the generation that experienced Partition has written extensively on the topic, producing a hugely poignant body of literature. It is also telling that relatively few people of the following generation have attempted to address the topic. Perhaps it is survivor's bias; the desire to always look forward," Swarup tells Catch.
She says she represents the third generation to have felt the effects of the Partition.
"It was my grandparents who made the move from Western Punjab to Delhi, and my parents' generation that was suffused with the drive to build a secure future for themselves. My generation, however, feels the need to know where our family comes from, and to understand what drove that horrible, frenzied, traumatic exodus on both sides of the border," she adds.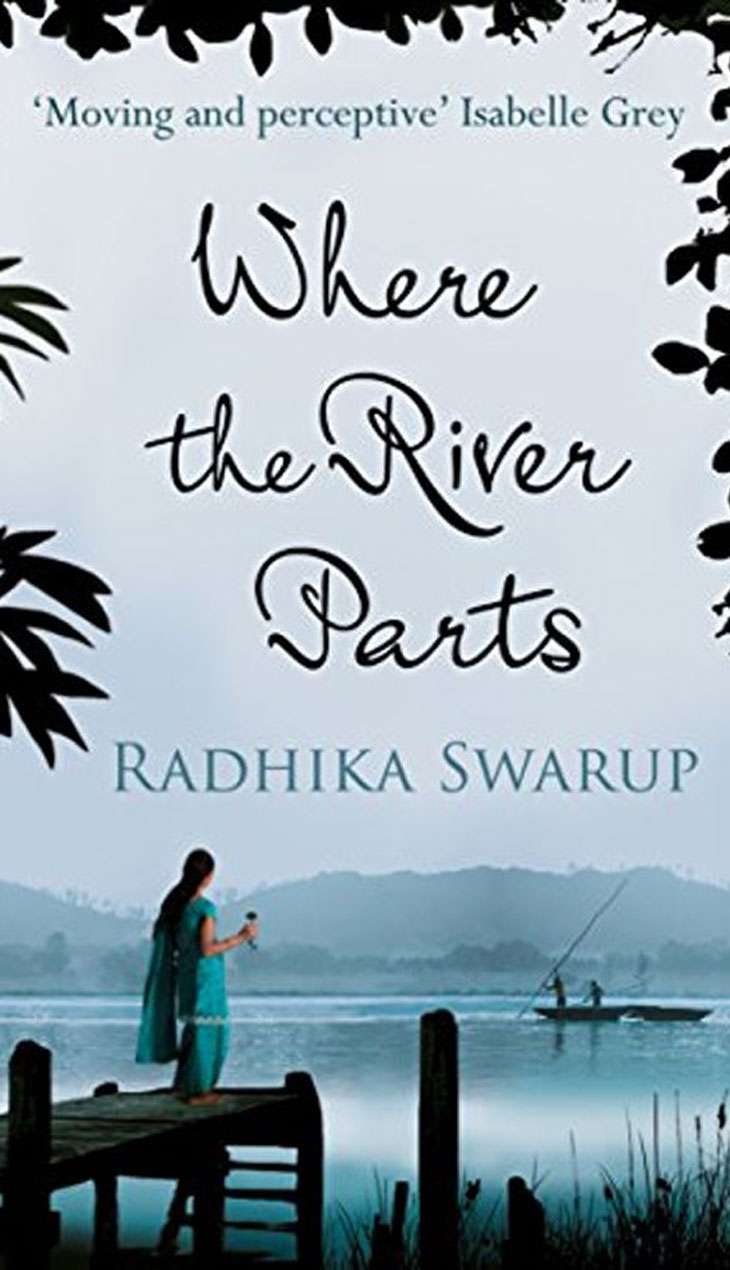 Where the River Parts
Where the River Parts is Swarup's attempt "to not only capture the Partition, but to put a human face to the violence, and to convey the aftershocks of that horrific schism".
Violence fanned across the land like a flame. Trouble seeped into dry, parched plains from the arid north, and the Punjabis - excitable and valiant at the best of times - found that any spur - a look, a word, a shove - was like kindling to the fire.
"The Partition continues to loom large on the subcontinent's psyche - whether that be through foreign policy or through the prejudice people still feel towards each other. Where the River Parts brings with it the benefit of perspective. It brings with it the knowledge that such divisions and flare-ups are all too easily achieved, even today," says Swarup.
Swarup treads on a brave territory. Asha, the protagonist, falling in love with Firoze, her neighbour in Pakistan. Asha's family is forced to flee Lahore and that journey changes her life's course. Her family is killed, and in India she is forced to marry a somebody to ensure a roof over her head.
Asha is a faithful wife who tries not to entertain any memories of Firoze, till her granddaughter falls in love with a Pakistani boy in New York.
Hussain and Lana held hands. The sun shone on the girl's hair. Asha saw her turn at his touch, she saw her incline her body towards him. She saw her smile at him, a secret smile - joyous and hopeful - and she knew the two would be married. They were healthy and young and full of promise. As they sat together, facing the sun, they were in perfect harmony with each other, and she knew they would be happy.
She endorses her granddaughter's choice, never mind Pakistan's nuclear ambitions.
Firoze had been Muslim, he'd been a boy, he'd been her dearest friend's brother. He'd been a lawyer, he'd been her father's protégé. He'd been all those things, but never a Pakistani. Never a boy from an enemy country.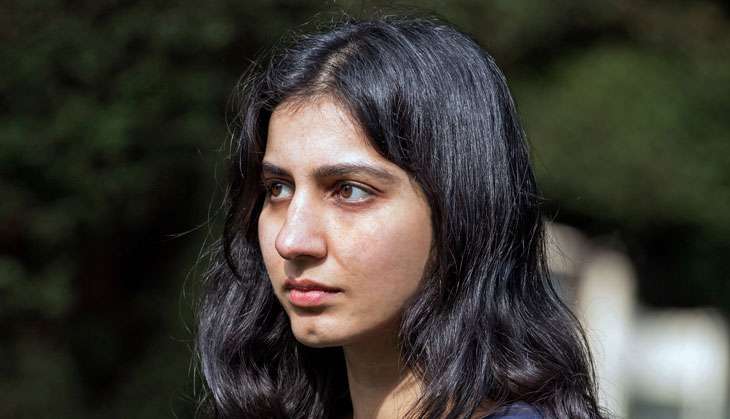 Radhika Swarup
Daddy's Girl
Swarup has dedicated the book to her father, a diplomat. And thanks to his profession - Swarup got to spend time as a child in Karachi.
"My brother and I were to attend the American school in Karachi, and a young boy we met told me that there were three Indian children at the school. On my first day at the school, I kept looking out for the three Indian children he spoke of.
"Every other child looked like they could be Indian. I spent the day trying to identify an Indian face, with no luck. It could have been any of the children. Finally, I asked the boy who had told me about the three Indians to help me out. He laughed at my confusion and pointed at me.'It's us,' he told me. 'You, me and your brother. We're the three Indians at the American School'," she recalls.
That experience stayed with Swarup.
"The people in Pakistan were warm and hospitable, but my enduring memory is my inability to tell an Indian face from a Pakistani one. That perhaps is also the ultimate message of Where the River Parts."
Like Bakshi, Swarup insists that it is important to preserve the memories of Partition - no matter howsoever ugly.
"It is not just about self-loathing or vilification. After all, violence wasn't just meted out by one side. Preserving the legacy of Partition is useful, if nothing else, to remind ourselves how important the struggle for self-rule was. But also, it provides an opportunity for us to consider the heroism and cowardice we are all capable of when we espouse a hate-filled narrative. And most importantly, it allows those who experienced the Partition to feel that their sacrifices and struggles will not have been in vain," she says.
Swarup also underlines the importance of Partition Citizen's Archives.
"They are more than important. They are essential to help us pass down our heritage to the generations that follow, especially as those who lived through the Partition near their final years. I've seen Holocaust museums in Israel and Germany, and the Auschwitz museum in Poland. They serve as a vital reminder of the horrors that we - ordinary men and women with moral compasses - can subject others to."
Point taken. Time to raise a toast to Partition Literature?
Born in 1947: Stories of Indians who share their 70th birthday with India