Siddharth Chowdhury's 'Phylum' is a reminder of the intolerant world we live in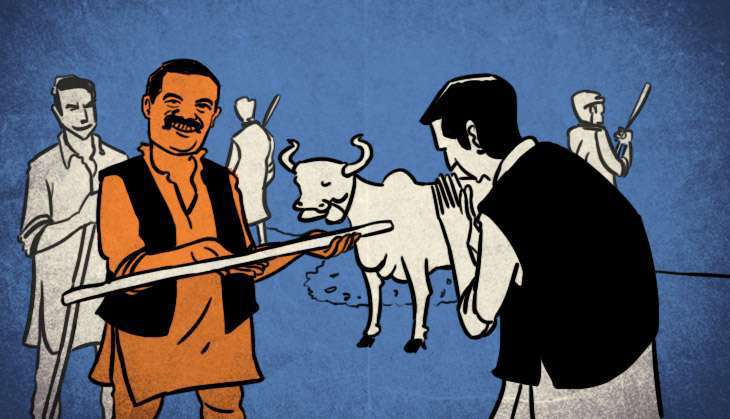 Siddharth Chowdhury is a slow writer. By his own admission his output isn't much and "at the best of times it is quite frugal". But when he does write a few thousand words, it is impossible to ignore his writing.
Here's why.
Chowdhury's just published short story Phylum on the Juggernaut App is about the intolerant world we live in. A world which can lynch us over a beef rumour, a world which is policed by lathi-wielding gau sainiks, a world which, as Chowdhury says, is moving increasingly "rightwards".
A truck full of beef is found abandoned on the highway, a beef smuggler is caught by some villagers, as John Nair - the protagonist - makes his way to his farmhouse for the weekend dodging the gau rakshaks and risking his life to save those stranded on the highway.
The story will bring back ugly memories of Mohammed Akhlaq being lynched by a mob on the suspicion of eating beef in Dadri last year.
Chowdhury's Day Scholar was shortlisted for the Man Asian Literary Prize and The Patna Manual of Style for the Hindu Prize for Fiction. Chowdhury who is frugal with the spoken word too, talks to Catch about Bhasha India - a world he transports us into with Phylum -- and also Bhasha literature which he says is mediocre, just like most of Indian writing in English is.
Edited Excerpts:
LH: I love the extensive detailing in your writing. Do you always see the world as a writer?
SC: Most of the times I do see the world as a writer. I would pick out small things but there are probably many bigger things that I miss which other people probably see. I probably pick up things which are interesting to me and file them away for future reference. I think most writers do that.
LH: The details are intense, so real. You almost feel you are on that road with John Nair about to encounter truckloads of gau rakshaks...
SC: As a storyteller that's what you try to do. Like, if you are writing about Patna, someone who has never been to Patna should see Patna through your eyes. At the same time it should not alienate them. They should get immersed in the story. It's the same with Delhi or with any other place that one writes about. It should be a rough guide without being a rough guide - in a way.
LH: At the heart of the story is the beef war?
SC: Yes.
LH: Has this been playing on your mind since the Dadri lynching incident last year or even before?
SC: It has been there before also, but of course after the Mohammed Akhlaq incident I thought it is terribly bad to tell someone what to eat and what not to eat. And of course now it has become a matter of life and death, which it shouldn't be. Most Hindus don't eat beef anyway and most Muslims don't eat pork. Fine, everybody knows that and people work around that.
But if someone wants to have then what's the problem? Why make rules for others? Make it for yourself. You don't want to eat beef that's fine.
Once it becomes a matter of life and death - when you make it into an election issue, those things have been election issues from time to time before too but haven't actually carried on for so long... And now you have gau rakshaks or vigilante groups those were not there earlier. So those things are quite terrifying. It shouldn't happen in a democracy like India.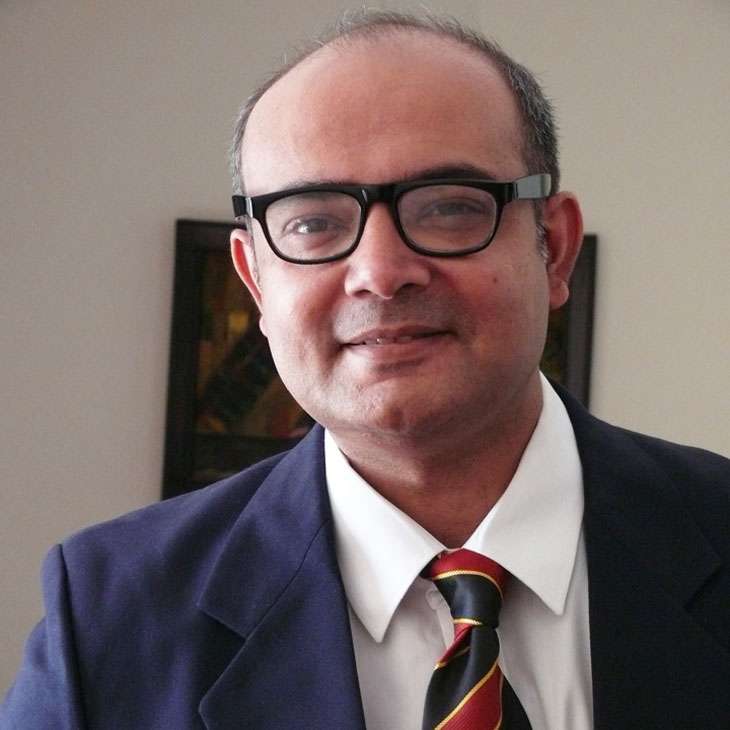 LH: Why are we suddenly becoming aware of our castes?
SC: In the last 10-15 years everyone has moved rightwards. I think the whole world has moved rightwards. People have started taking pride in their caste. You would see it more in the OBC caste - Yadavs, Gujjars or Jats. It's probably a kind of a celebration.
But I think it is better not to be proud about anything - about being a Brahmin or a Rajput or a Pathan.
LH: In Phylum the protagonist marvels at those who can tell people's castes by looking at them. Can you tell people by their castes?
SC: I could do it with 70% accuracy. I knew people in university who could do it with 90% accuracy.
You could know so much about caste, you still won't be authentic if you are not a good writer. I don't think that kind of knowledge helps my storytelling. One could not know anything about caste, yet write a very good story about India. Even though I would know more about caste than other people, I don't think that would help my story telling.
People say that in Indian writing in English they really don't know much about caste. I don't think they need to know about caste, if they get to know about people I think that's alright. This is true for any kind of writing - whether in Bangla or Hindi. I don't think it kind of adds.
Though people say Indian writing in English has moved away from caste and people who are writing it, they don't know much about caste, which is probably largely true. They do probably come from a class, they won't know much about it, could be. But if they are good, they are good. I don't think it kind of helps.
LH: There's a lot of you in the story...
SC: (laughs) Yes.
LH: Your answers in the past have varied from there's 29% to 90% of you in your stories. How much of your work is truly autobiographical?
SC: (laughs) I had to give an answer, so I said that (29%) because mathematically it would sound a little better.
I have always said that I am an autobiographical writer, but I am also a storyteller. I like to tell a story which will keep people interested, but it should be a story I strongly feel about. If you are living with a story for a year - or five or six years (laughs) - it is better you start writing something that you absolutely believe in.