Rent underwater bungalow for $50,000/night in Maldives; stunning pics inside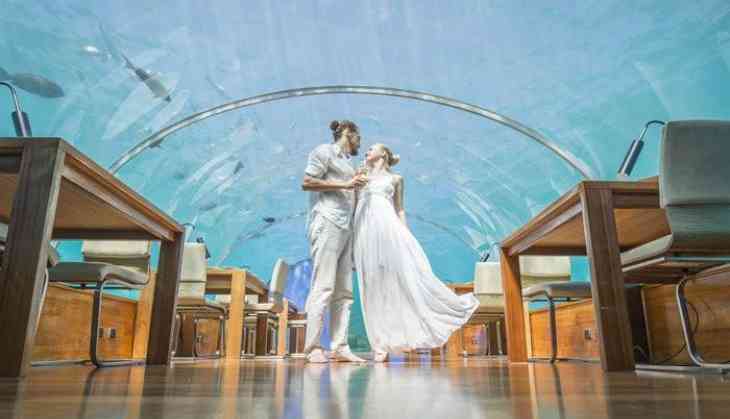 You must have heard overwater villa as well as restaurant but we have discovered one lavish underwater bungalow in the Maldives. Conrad Maldives Rangali Island is the first underwater bungalow, it is 16.4 feet below sea level and they charge $50,000 per night before taxes. It costed $15 million to build the underwater bungalow.

Architect Ahmed Saleem said, "The Muraka promises a unique experience that is not available anywhere else in the world." The architect focused on creating a full experience than designing a single, iconic room.
Also Read: These stylish shades will keep you cool this summer!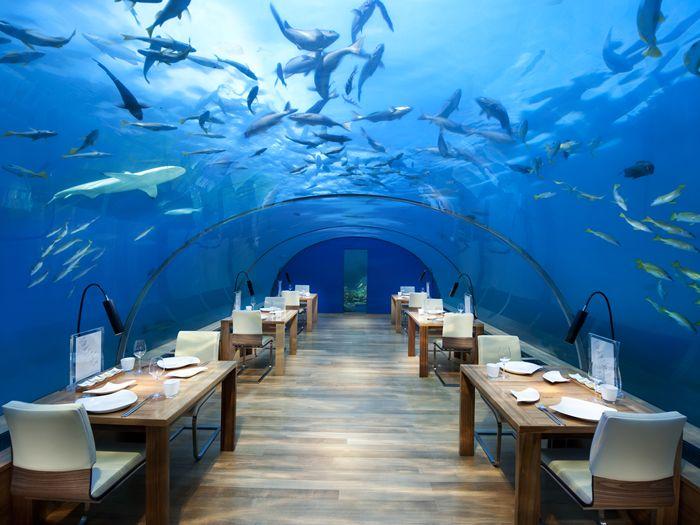 Ithaa Undersea Restaurant - Dine below the waves in the world's first all-glass underwater restaurant, serving contemporary cuisine.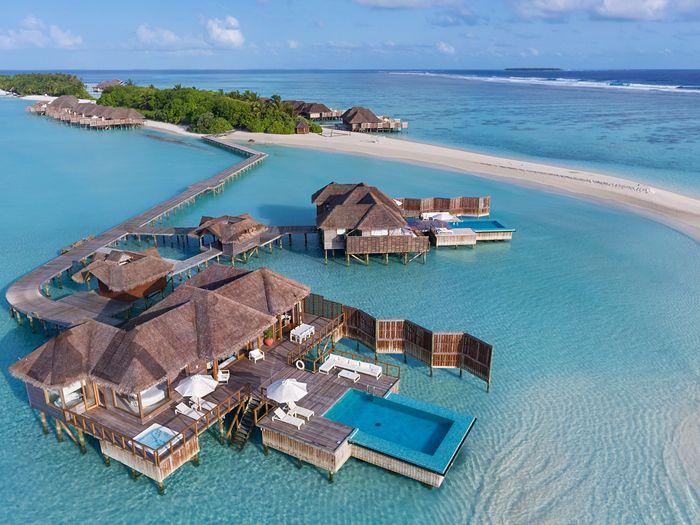 Aerial view of the Sunset Water Villa. Winner of the World Travel Award for "Maldives Leading Hotel Villa" for the Sunset Water Villa.
The tourist who are planning to visit the Indian Sea, southwest of India will be flown to a private seaplane jetty and picked up in a speedboat for their ensuing use.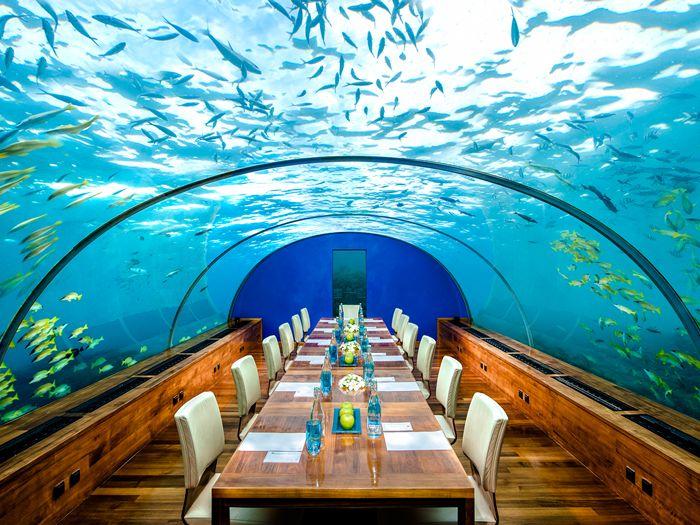 Conrad Maldives Ithaa Undersea Restaurant, Boardroom meeting.
The suits of Rangali Island are located a little far so that the tourist can't see other humans. The total cost of staying in the villa will include four dedicated butlers in a nearby structure for round-the-clock service, a chef, a set of jet skis and an on-call fitness trainer.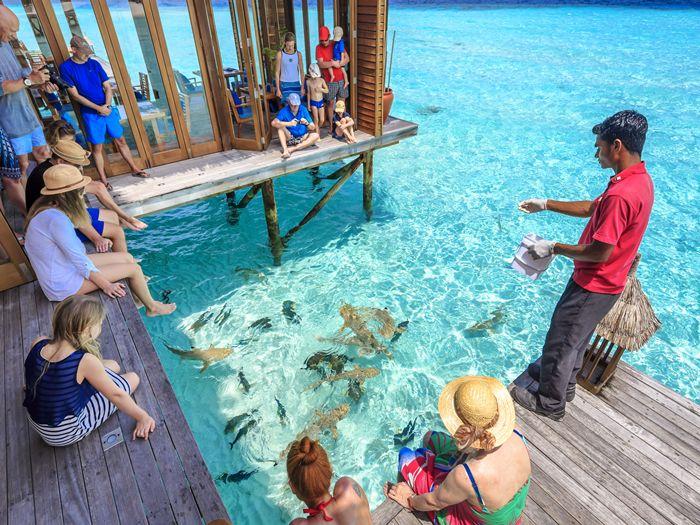 Mandhoo Restaurant Fish Feeding.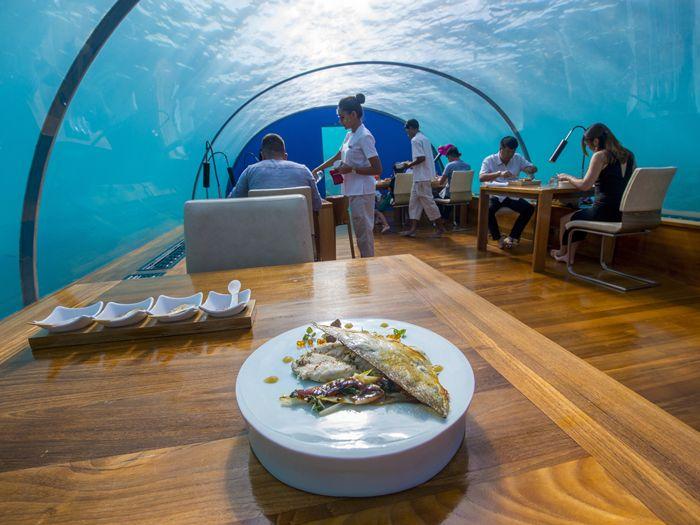 Dine 16ft under the ocean in Ithaa Undersea Restaurant, the world's first undersea restaurant.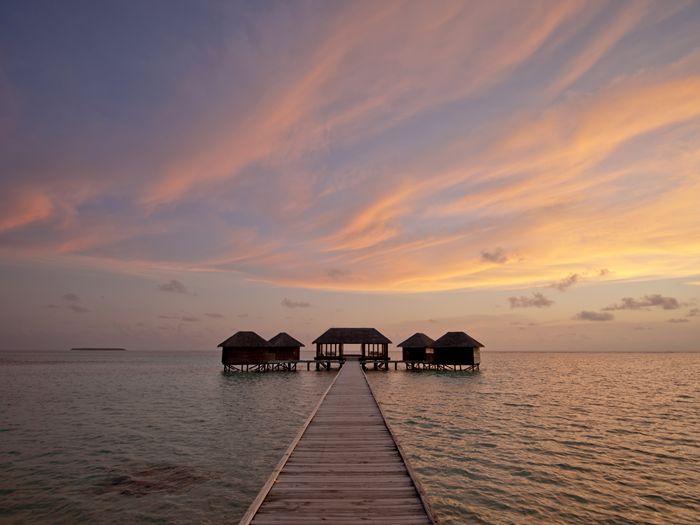 Seek absolute peace and serenity at the Over Water Spa.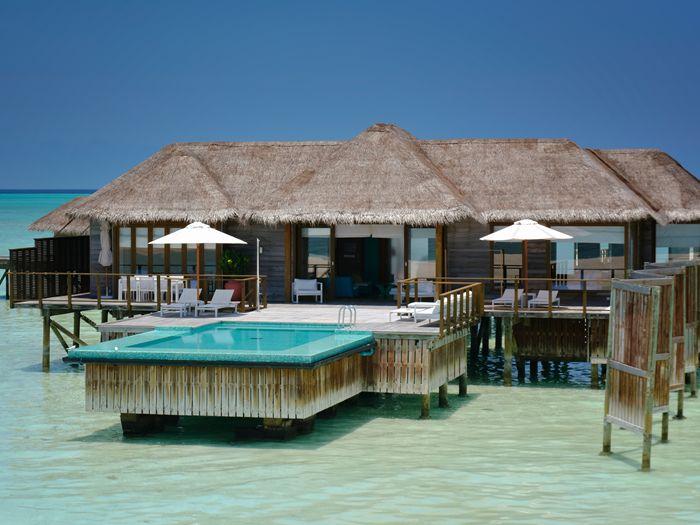 The Sunset Water Villa is located in its own part of the lagoon and features speed boat transfers to the main island.
While you are at the lavish villa, they will also provide 90-minute spa treatment per day.

The infrastructure of the villa is made of steel, concrete and acrylic which is above and below the water. The villa is almost like a castle and it can accomodate nine guests plus a gym, butler's quarters and space for a private security detail.
Also Read: World Heritage Day: Let's look at 5 ancient subterranean stepwells of India