Mind = Blown. The iTunes Terms & Conditions are now a graphic novel
Payal Puri
| Updated on: 13 February 2017, 7:52 IST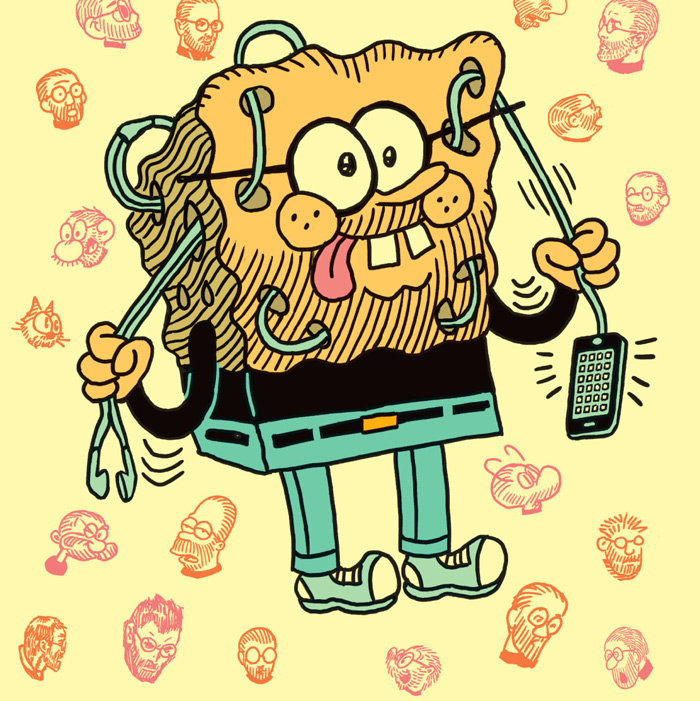 It's the ultimate tribute and takedown in one. And it's genius.
R Sikoryak is a highly-skilled cartoonist with, clearly, a sharp eye for the ridiculous, which is why his new graphic novel is iTunes Terms and Conditions: The Graphic Novel.
That's not all though.
Sikoryak's particular skill is his knack for drawing in the style of other cartoonists, from Chester Gould (Dick Tracy) to Herge (The Adventures of Tintin), which is exactly what he's done here.
Read: She's 13, female, Mizo - and Tinkle Comics' newest superhero
Through the pages, Steve Jobs is seen explaining things to readers whose only involvement with the iTunes T&C so far has been hitting the Agree button, because where's your choice?
As the style of cartoonist changes - so far we've seen legends including Rube Goldberg, Herge, Chester Gould, Harvey Kurtzman and Otto Mesmer, among others, represented - so too does the depiction of Jobs.
He's done 48 pages of the total 94-page T&C so far, and there's a dedicated tumblr where he adds new pages every day.
The illustrations are split into two volumes, covering parts A&B, and C&D of the agreement respectively. A limited number are available for purchase as hard copies, though they seem to have sold out almost instantly. Still, it's worth bookmarking this site in case they come back in stock.
In which Sikoryak mocks us all
A mashup of high and low culture is Sikoryak's strength - he runs Masterpiece Comics, which adapts classic literary works into classic comicbook styles. He's adapted Oscar Wilde and Camus, Dostoyevsky and Dante, remagining literature's most iconic characters as comic heroes.
But with iTunes, he's making a comment on our times that's hard to ignore.
Words explicitly written never to be read. Agreement demanded as a matter of right. The blind acceptance of terms we haven't read for access to a free download. The need to turn everything into entertainment before we will engage with it.
And each time someone shells out 8 dollars for this printed copy of the iTunes Terms & Conditions that we sign off for free every day, he'll no doubt laugh a little harder.
Here's five of our favourites from the series so far:
Page 21: in the style of Alex A Blum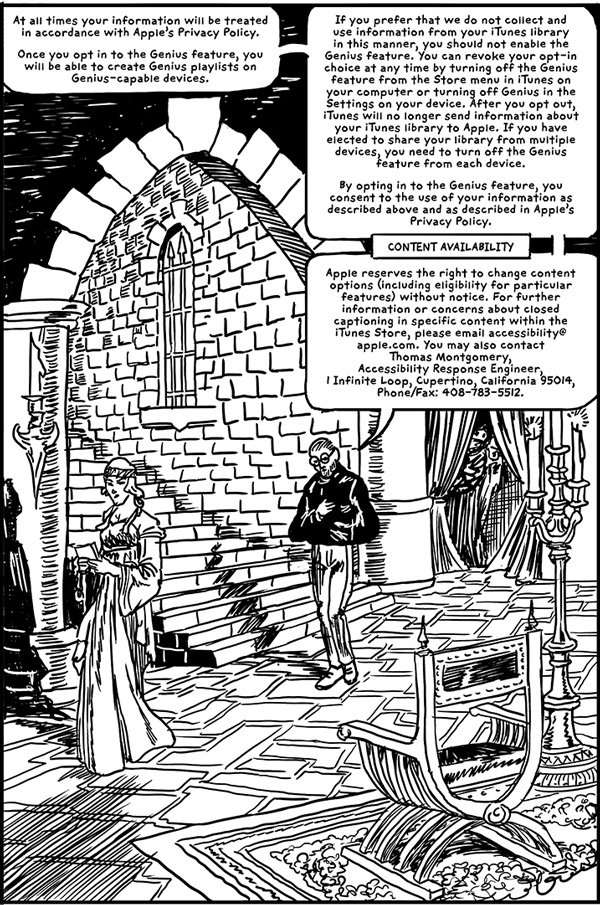 Page 24: in the style of Warren Kremer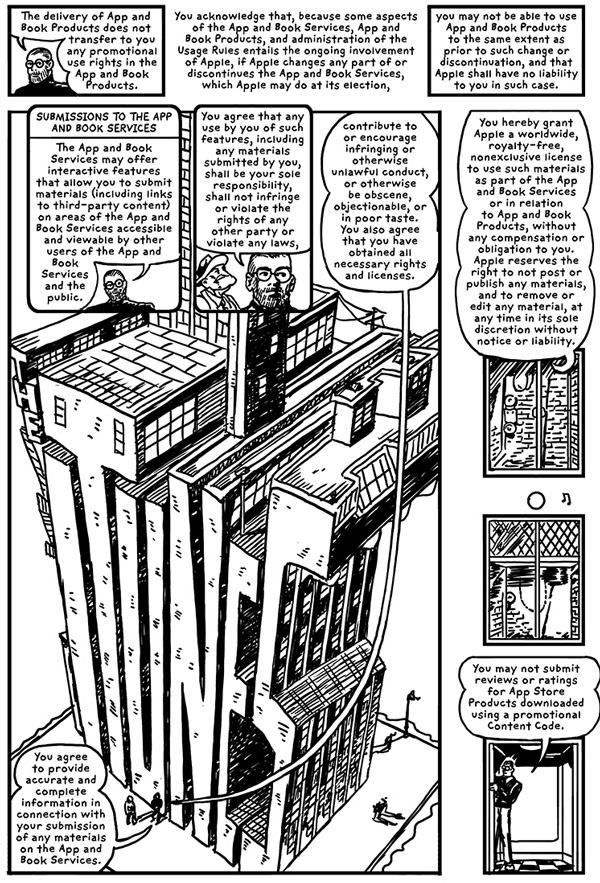 Page 43: in the style of Will Eisner, Jules Feiffer and Jerry Grandenetti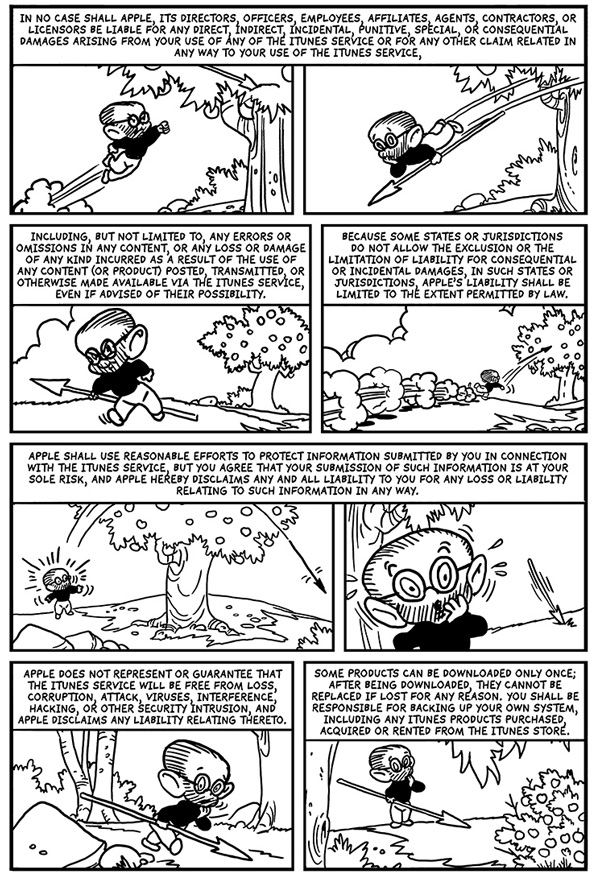 Page 46: in the style of Herge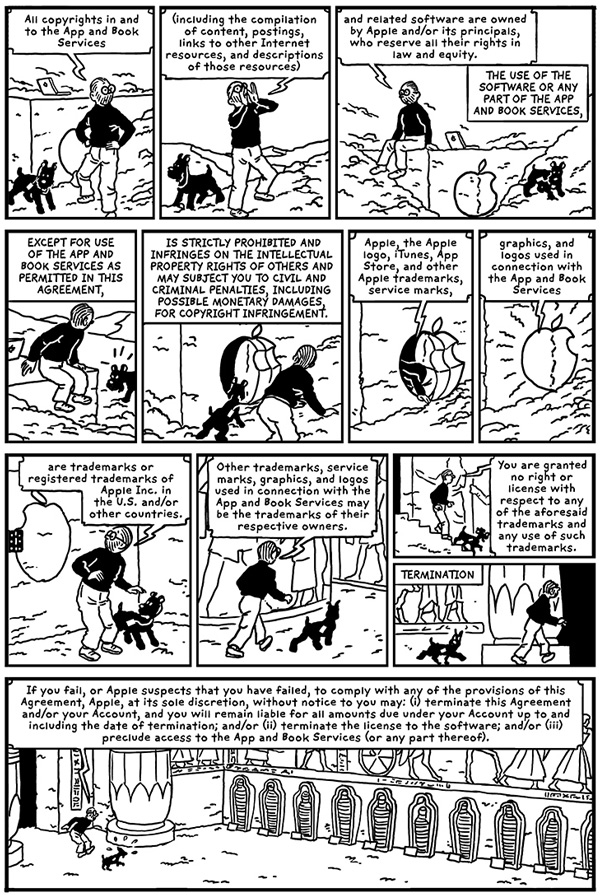 Page 48: in the style of Chester Gould