Move over internet: ancient skeletons discovered YOLO way before you did
Asad Ali
| Updated on: 30 April 2016, 9:05 IST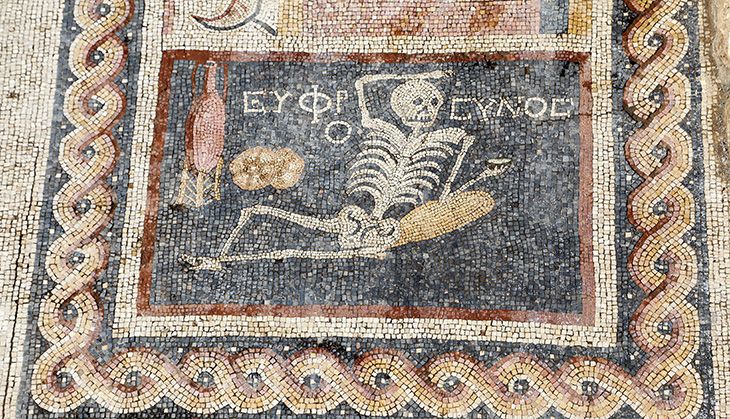 Much before Dead Poet's Society made carpe diem a cool life credo, almost 2400 years ago in fact, there were strong believers in the YOLO philosophy.
With a sense of humour.
Read: How women can deal with periods in space
A mosaic tile excavated in the Hatay province on the Turkish-Syrian border shows what's described as "a reckless skeleton" lying on the floor with a wine bowl and a loaf of bread. It has Ancient Greek text alongside it that translates to: "Be cheerful, enjoy your life."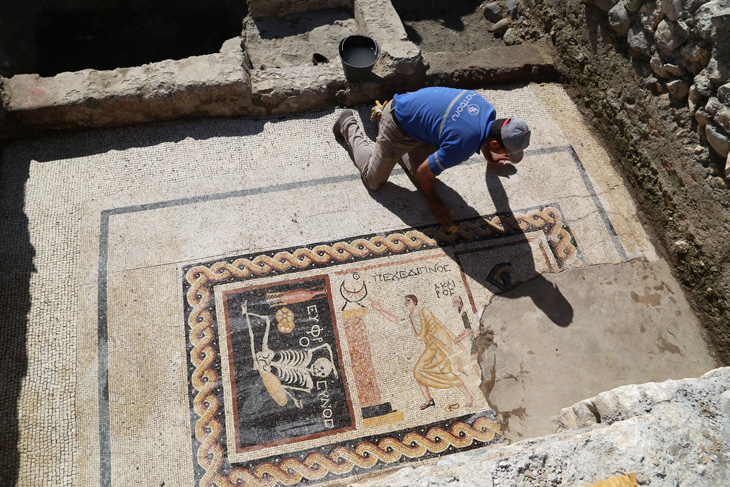 However, this isn't the only mosaic to endorse an urgency to let your hair down or take it easy in life. Two other such mosaics were also discovered side by side which, going by the researchers' claims at the Hatay Archaeology Museum, must have featured in the dining area of an upper class home around 3rd century BC.
The other two mosaics indicate an aspect of life that, archaeologists say, the Roman elite took quite seriously - bath and dinner.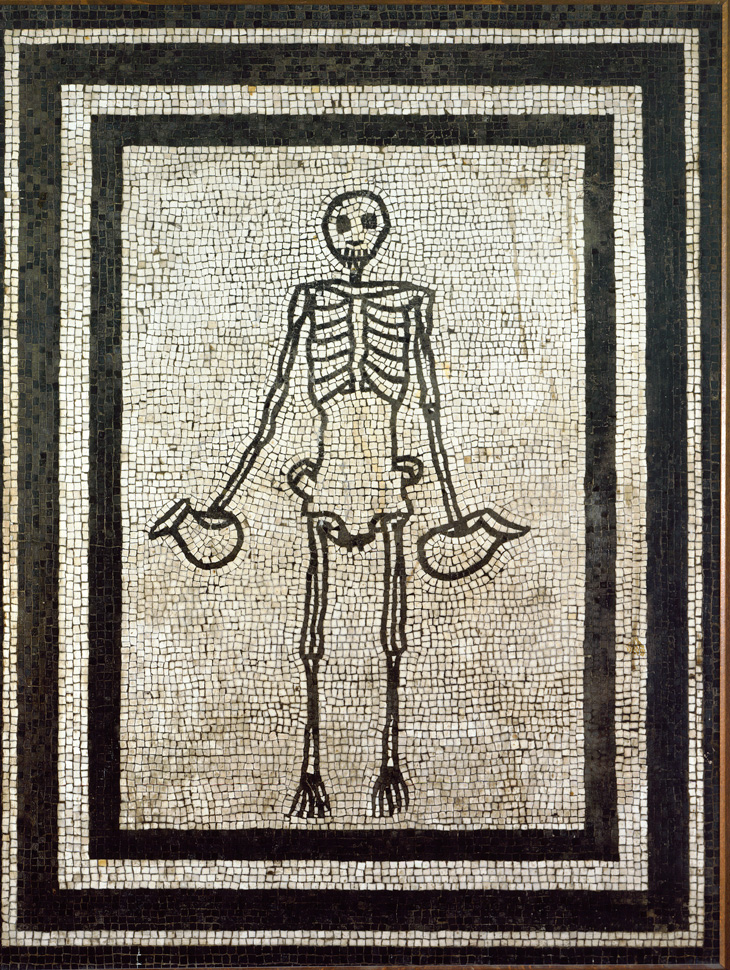 Photo: Leemage/ UIG via Getty Images
Demet Kara, an archaeologist from the Hatay Archaeology Museum who was part of the excavation process, explained to Hurriyet Daily News, "There are three scenes on glass mosaics made of black tiles. Two things are very important among the elite class in the Roman period in terms of social activities: the first is the bath and the second is dinner.
In the first scene, a black person throws fire. That symbolises the bath. In the middle scene, there is a sundial and a young clothed man running towards it with a bare-headed butler behind. The sundial rests between 9 pm and 10 pm. In the roman period, 9 pm is bath time. He has to arrive at supper at 10 pm. Unless he can, it is not well-received. There is writing on the scene that reads he is late for supper and writing about time on the other."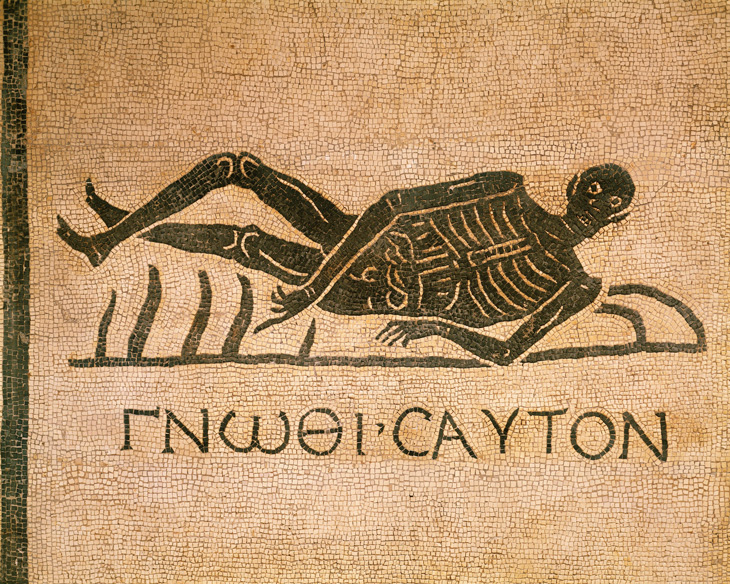 Photo: DEA/ A. DAGLI ORTI/ De Agostini/ Getty Images
She also shared that the mosaic is from the ancient Greco-Roman city of Antioch, near Antakya. The city of Antioch also happens to be the first place where the followers of Jesus Christ were referred to as Christians.
Also read: Art by architecture: this German artist jazzes up old buildings, brick by Lego brick
Kara also added that "There is a similar mosaic in Italy but this one is much more comprehensive."
The Italian mosaics are equally quirky though. A similar mosaic discovered in Pompeii, Italy showed a skeleton holding two pitchers. The contents of the pitchers? Anyone's guess. The skeleton does look happy, though, which is all the hint we need. Another, also found in an ancient Pompeiian villa, has a skeleton leaning against a scythe exhorting everyone to "know they self"!
It's clear that everything we think the modern age invented predates us way more than we imagine. That only shows it's good advice: it sure has stood the test of time.
Edited by Payal Puri
More in Catch:
Every Bollywood female protagonist from 1980-2015 features on this graph. It's depressing
#AgustaWestland: why ED has called ex-IAF chief SP Tyagi for questioning
Movie Review: Baaghi is another soulless Tiger Shroff showpiece.
In South 24 Parganas, TMC represents the good, the bad & the ugly