Jhumpa Lahiri has a curious kinship with Biswa Kalyan Rath. Neither knows it yet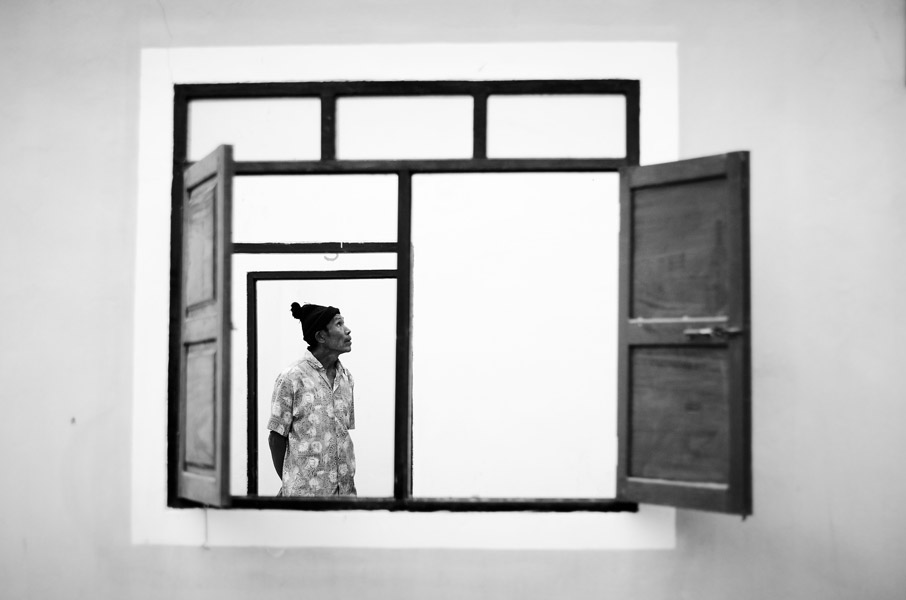 Jhumpa Lahiri for many decades had an unrequited, personal love affair with Italian.
What no-one saw coming, however, was that she would one day abandon the English language - one that gave her a Pulitzer and four best-selling novels - and move with her family to Rome. To read, speak and write almost exclusively in Italian.
Read: When Breath Becomes Air is unfinished. And still the most important book this year
And she didn't stop there. She didn't keep her writing in Italian to herself, embarrassed that it would in no way compare with her works in English. Instead, openly embracing that complete mastery of Italian will never quite be hers, she wrote an entire book about it. In Italian.
Of course, what we read is Ann Goldstein's translation of that book in English (In Other Words released on Feb 9th in India).
And the contrast between Lahiri's Italian and Lahiri's English is on stark display.
Her sentences are terser. They're clipped. Each word is a function of meticulous choice. Every metaphor is deliberate. Nothing is left hung in the air. Language is reduced from stunning lyrical prose, to its barest, and most functional.
The result: more understated, and more brutal.
She writes in the book:
"I want to protect my Italian, which I hold in my arms like a newborn. I want to coddle it. It has to sleep, eat, grow. Compared with Italian, my English is like a hairy, smelly, teenager. Go away, I want to say to it. Don't bother your little brother, he's sleeping. He's not a creature who can run around and play. He's not a carefree, strong, independent kid like you."
There is no extra word. No unfinished sentiment. Because she has not acquired the ornaments she possesses in English, it's writing at its purest. Intended not to please, but to convey.
Also read: The story of a fat kid you wish you'd read when you were young
There's another person I admire greatly for his ability to do that. He isn't a writer, nor a prize-winner of any international standing. He's twenty years younger in his career than Lahiri. But, like Lahiri, he's new to (speaking) the language he's now a professional in. And, also like Lahiri, his craft is better for it. He's a stand-up comedian, and you'd know him as Biswa Kalyan Rath.
Why say laughable when you can say LULZ
Rath, a comedian who went to an Odia medium school, learnt to speak English at the age of seventeen (he could only read and write earlier). Now he makes a living from it.
Nine years after he started, he still struggles with the pronunciation of many words. Words as mundane as awkward. So he always chooses syllables that are most accessible. Ensures that every word is absolutely necessary.
Rath will not use hysterical when he can use the word mad, because that increases the likelihood of him making a mistake. He will not say laughable when he can say Lulz.
If I want to do time pass then I would write time pass instead of tp because that way I can pass more time.

- Biswa Kalyan Rath (@kalyanrath) July 1, 2015
That's a tweet very few people I know could have composed. Because most native speakers of English do not speak sparsely. And it just wouldn't have been the same.
Like Lahiri in Italian, Rath hasn't acquired the embellishments that we think make for good storytelling. But that can be what makes for great storytelling.
Nakedness, what they see as their weakness, turns out to be their greatest asset.
When you build from ground zero, you build even the context
Lahiri first heard Italian while on holiday with her sister in Florence. She grew increasingly infatuated with it, eventually falling in love and moving continents.
She struggled with Italian in what she describes as a relentless "courtship". Italian, is inevitably, the language in which she pursues.
Read more: Power of the queef - how comedian Radhika Vaz is killing at feminism
For Rath, his first encounters with English were in a classroom. English is the language he learnt the sciences in.
"When I think of a mirror, I think of an object that reflects light. I think of incident and reflected angles. But when I think of darpana (Odiya for mirror), I think of my mom placing a bindi on her forehead."
So when Rath speaks in English, he analyses. And when Lahiri writes in Italian, it's almost obvious that she would write about strife.
It's the unlikeliest of comparisons - and yet one that rings deeply true. Rath is his funniest when he's belting out analyses in English. And, as it would appear from In Other Words, Lahiri is at her most vulnerable and heartfelt, when she writes about her struggles, not in English, but in Italian.
In Other Words,
If Jhumpa Lahiri, the quiet writer of wistful romances, is ever again going to write about courtship, Italian is the language she must do it in.
Read- #60Seconds with Anuradha Roy: I respond physically to the pain of a character in my book
Because the starker, brusquer, less-prone-to-flourishes Italian that she writes is bathed in strife. Her manner of writing, not just the content of it, aches with effort.
And since evoking aching is what she's always done best, she'll do it even better when it's in Italian.
Edited by Payal Puri
More in Catch:
Controversial Smriti, firebrand Yogi or motormouth Mahesh. Who'll be BJP's face in UP?
AAP experiment worked, but at the cost of the movement: Medha Patkar on #EkSaalKejriwal
Super Bowl: the highlight of America's most-watched sporting event is the ads
Some good news before the Budget: GDP growth increases to 7.6%