IIC Festival of the Arts ends in style with the Cambodian Artist Troupe
Catch Team
| Updated on: 12 October 2017, 16:20 IST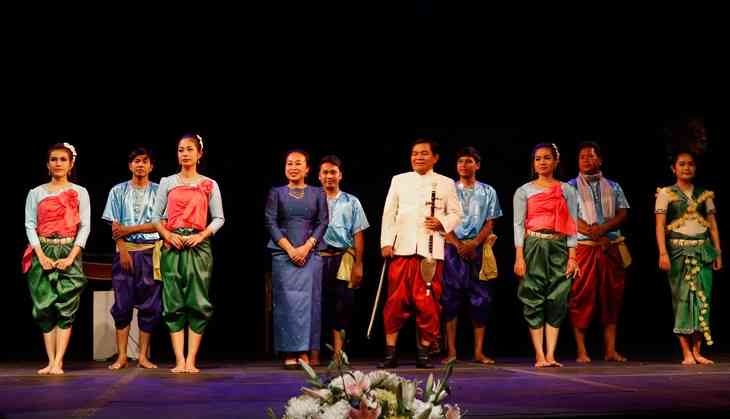 (Priyanka Chharia/Catch News)
IIC's Festival of the Arts ended in a dazzling spectacle of colour and sound as the Cambodian Artist Troupe brought the curtains down on a wonderful week of artistic excellence. Dressed in beautiful Cambodian ethnic wear, and carrying a unique array of instruments and props indigenous to Cambodia, they put on a folk dance and music performance that had the audience lapped up.

The performance consisted of a total of eight pieces which generally alternated between music and dance. The first piece was an instrumental performance on the Tro ou, a vertical spiked fiddle with a coconut shell body. The instrument's unique range whetted the curiosity of the audience, as people strained to get a better glimpse of the eclectic instrument.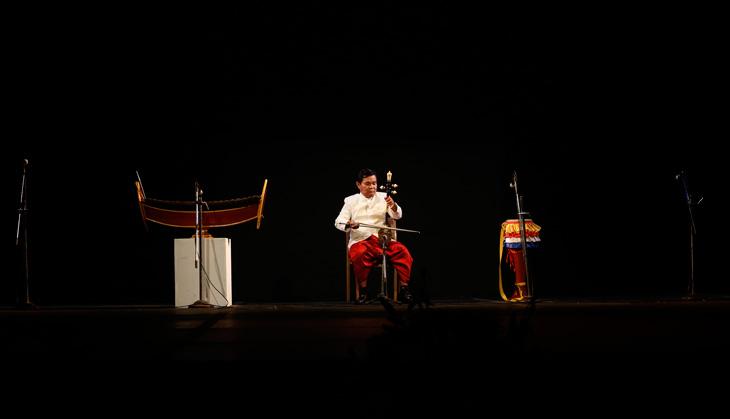 Priyanka Chharia/Catch News
This was followed by a coconut shell dance, where the men and women of the troupe gracefully danced to traditional music using coconut shells in a similar way to how sticks are used in dandiya.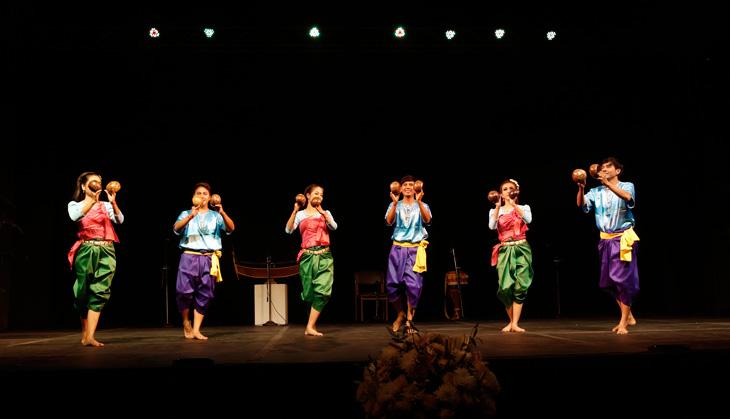 Priyanka Chharia/Catch News
Following this, an instrumental performance featuring a Tro sor – a two-stringed variant of the Tro ou – accompanied by a Skor (Cambodian drum) wowed the audience. The mix of classical tones and distinctly folk percussion was a winning combination.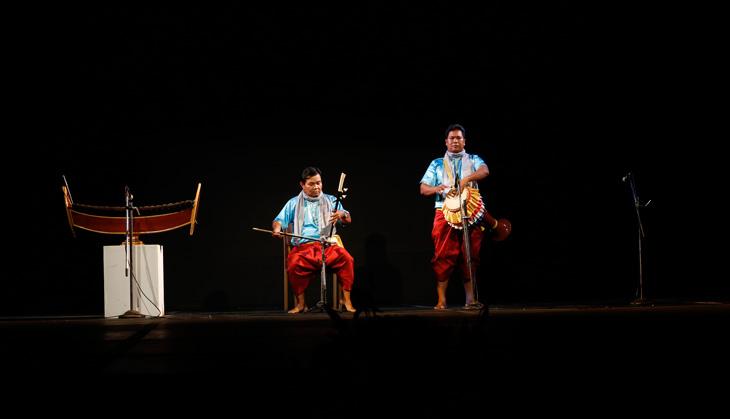 Priyanka Chharia/Catch News
The next item in the performance was a dance called the Ploy Souy. Centered around the Ploy wind instrument, The dance originates from the Souy ethnic group who live near the Oral Mountain Range in Cambodia's Kompong Speu Province and is traditionally dedicated to the Cave Spirit and other gods.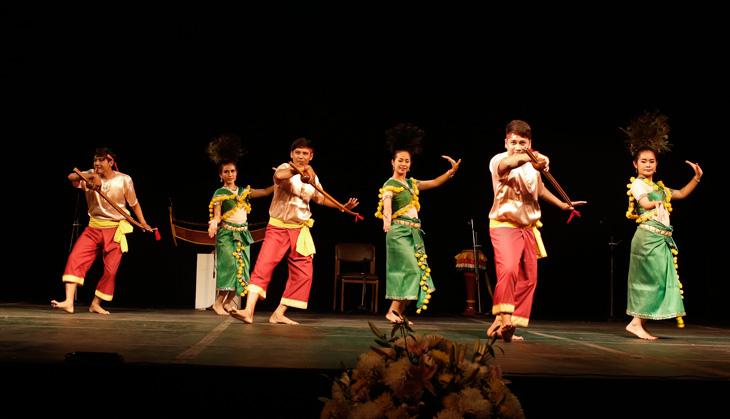 Priyanka Chharia/Catch News
This was followed by another piece on the Tro sor and Skor, following which the wonderful Taingyou Umbrella Dance left the audience spellbound. The dance, actually a modern creation, is Inspired by the life and activities of the Kula ethnic minority in the province of Pailin, and celebrates their use of the colourful Taingyou umbrellas.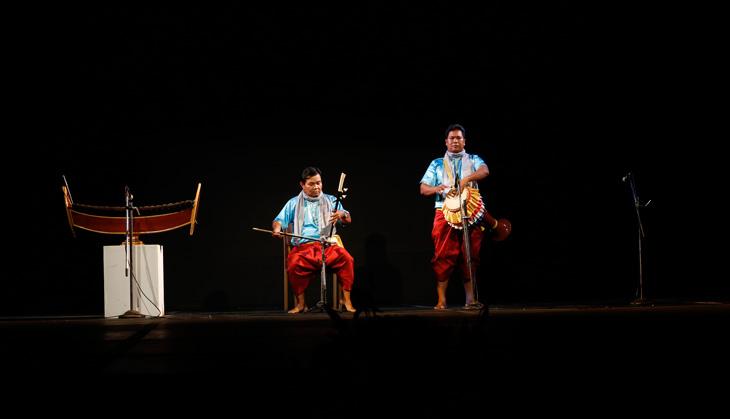 Priyanka Chharia/Catch News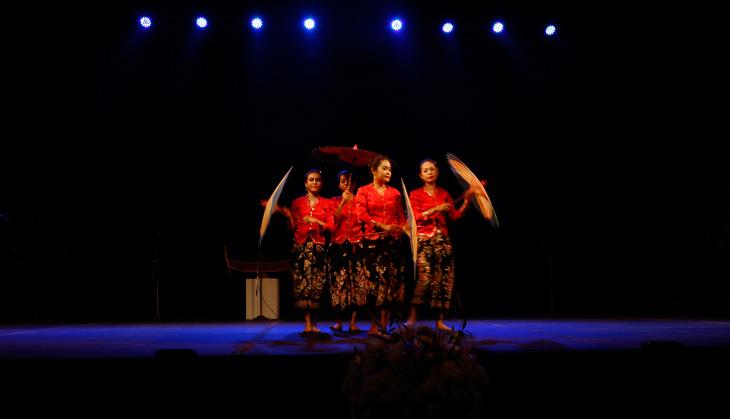 Priyanka Chharia/Catch News
In probably the most complete display of Cambodia's unique instrumental heritage, the next piece was an instrumental performance involving the Roneat Ek, Khloy, Skor, Chhap Chhing and Tro Sor. The most interesting instrument of the lot was undoubtedly the Roneat Ek, which is shaped like a wooden boat and sounds like a far more soothing version of the Xylophone. It has twenty-one thick bamboo or hard wood bars that are suspended from strings attached to the two walls. They are cut into pieces of the same width, but of different lengths and thickness.

The Khloy, meanwhile, is a Cambodian flute, while the Chhap Chhing are finger cymbals.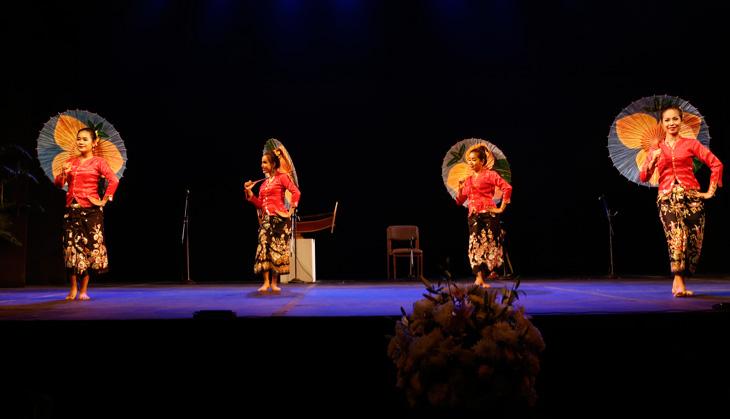 Priyanka Chharia/Catch News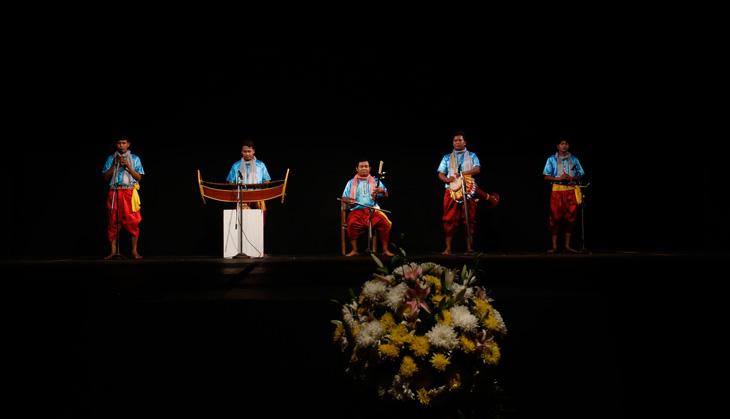 Priyanka Chharia/Catch News
The night ended on a lovely note as the troupe performed the Cambodian Chhaiyam Dance accompanied by the Skor. Known in English as a friendship dance, it was a fitting end to a performance that brought those assembled closer to the culture of Cambodia.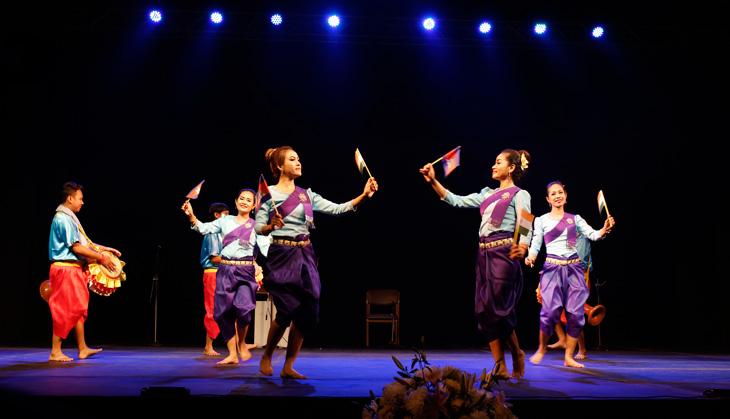 Priyanka Chharia/Catch News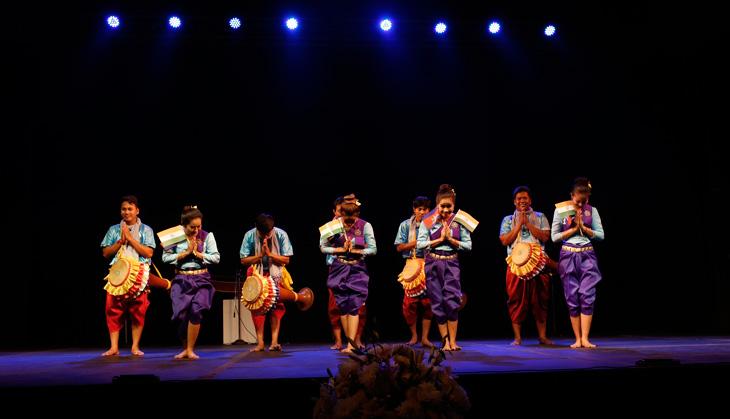 Priyanka Chharia/Catch News