Happy Dhanteras 2018: Wish your loved ones with special messages, Shayari and quotes; find unique Facebook & Whatsapp status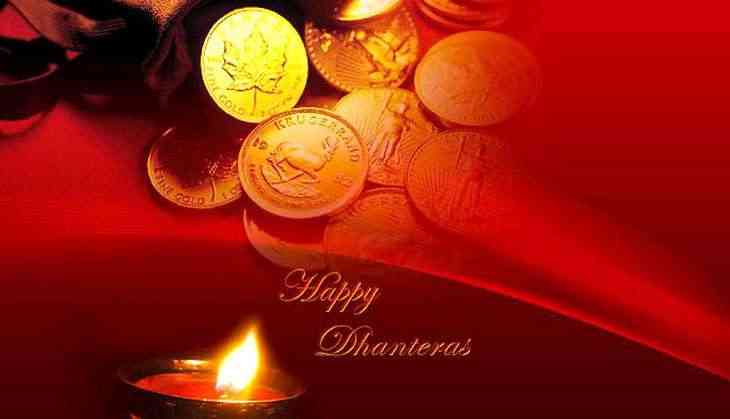 As Diwali, the festival of lights and love is around the corner everyone is all set to enjoy the festival with their family, friends and loved ones. Two days before Diwali, Dhanteras is celebrated. On Dhanteras, Goddess Lakshmi came out from the churning of milky sea carrying pot of wealth and Lord Kuber appeared on the sidelines of Kshir Sagar. That is why a special worship of Goddess Lakshmi and Lord Kuber is done on this day.
Indian families have a tradition of buying new things especially Gold, Silver etc, as it is considered auspicious to fetch anything new stuff in the house. Especially, gold-silver, kitchenware, furniture and machines are on the top list of every family. Dhanteras is an auspicious occasion to buy them. The Dhanteras muhurat is 1 hour 57 minutes, from 06:00 to 20 minutes to 8:17 pm.
Wish your loved ones on this Dhanteras, wish them prosperity and peace with these special and uniques messages, quotes and Shayari:
Dhanteras
d=dhan
h=health
a=anand
n=nature
t=talent
e=enjoyment
r=romance
a=aitbar
s=subhagya
so HAPPY DHANTERAS 2018
Dear Goddess Lakshmi
Bless the recipient of this message
with thirteen times Dhan
on this Dhan Teras
Happy DhanTeras!
On this auspicious festival, may your life:
Shimmer with Silver;
Shine with Gold;
And dazzle like Platinum!
Happy Dhanteras!
Dinodin badhta jaye apka karobar,
Pariwar me bana rahe sneh aur pyar,
Hoti rahe sada apar dhan ki bochar,
Aisa ho apka DHANTERAS ka tyohar.
Maa Laxmi ka niwas ho,
Sankat ka nash ho
Sar pe unnati ka taj ho.
Happy Dhanteras.
May this Dhanteras Light up new dreams,
fresh hopes, undiscovered avenues,
different perspectives, everything bright &
beautiful and fill Your days with pleasant surprises and moments.
Happy Dhanteras to you and your family.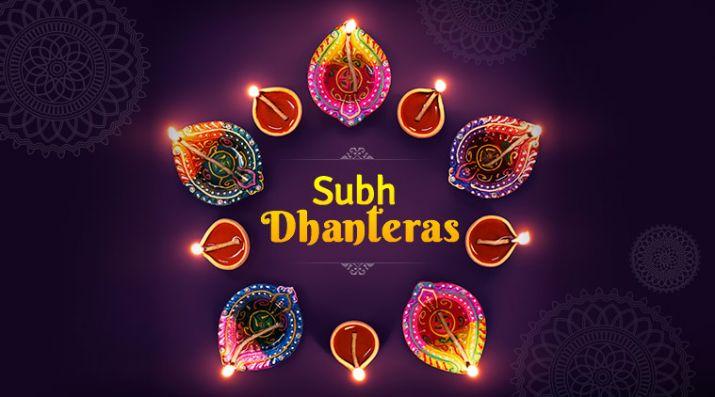 Here are best Facebook and Whatsapp status and quotes:
Diyas glow for hours, Sun glows for a day, but my wishes for you are going to glow forever.
Have a happy and blessed Dhanteras!
Good health, loads of wealth, prosperity in abundance,
Are the things I am wishing for you on this Dhanteras.
Shimmer with silver,
Shine with gold,
And dazzle platinum,
Happy Dhanteras!
Dear Goddess Lakshmi
Bless the recipient of this message
with thirteen times Dhan
on this Dhan Teras
Happy Dhanteras!
Iss Dhanteras kush kash ho,
Dilo mein khusiyan,
Ghar mein sukh ka vaas ho,
Har moti pe aapka taj ho
Mite duriya, sab aapke pas ho
Yeh Dhanteras aapka khas ho!
Catch News wishes you a very happy Dhanteras!
Also read: Dhanteras 2018: Dhanteras puja, shopping muhurat and method; know what to buy on Dhanteras and when?