Guru Nanak Jayanti 2018 Wishes: Guru Nanak Dev quotes, whatsapp messages, SMS, that you can send on the auspicious day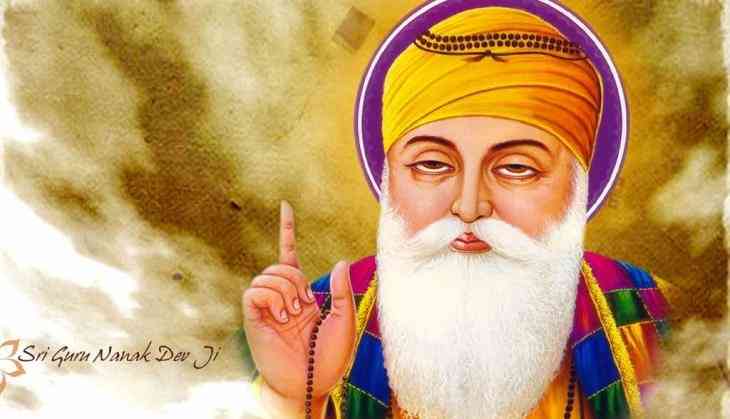 The Sikhs will celebrate the birth of their first Sikh Guru, Guru Nanak tomorrow on 23rd November. However, the date of the celebration changes every year according to the Indian lunar calendar. This is called as the most important festival of Sikhs in the world.
The celebration goes for the next four days and devotees make it a point to visit Gurudwara and takes blessings of Guru Nanak.
So as Guruprab will take place tomorrow on 23rd November and here the messages that you can send to the well-wishers.
May Waheguru bestow his blessings upon you
Best Wishes on Guru Nanak Dev Ji's Birthday
Satguru Nanak Pargateya
Mitti Dund Jag Chanan Hoya,
Aap ji nu Sri Guru Nanak Devji
De Gurpurab dian Lakh-Lakh Vadaiyan
HAPPY GURPURAB....!!
Nanak Naam Jahaaz Hai
Jo Chadhe So Uttre Paar!
Happy Guru Nanak Jayanti!
May you find happiness and peace with the blessings of Guru Nanak Dev Ji Happy Gurunanak Jayanti
Jyo kar suraj nikleya..
Tare chupe haner ploa..
Miti dhund jag chanan hoa..
Kaal taarn guru nanak aiya..
Gurpurb Dee Lakh Lakh Wadai..!!
"Nanak Naam chardi Kala
Tere Bhane Sarbat Da Bhala"
On Guru Nanak Devji's Birthday
wishing Babajis blessings be with you.
Nanak Nich kahe vichaar,
Waria na jaava ek waar,
Jo tud bhave sai bhali kaar,
Tu sada salamat nirankaar
Gurpurb Dee Lakh Lakh Wadai..!!
On this auspicious occasion of the birthday of
Guru Nanak Dev Ji,
I wish to convey you all my heartiest congratulations..!!
Happy GURPURAB...!!
"Sabhna jiya ka ek daataa
so mai visar na jaaee"
May Guru Nanak Birthday
Enlighten your heart & mind
with knowledge & sanctity
Happy Guru Nanak Jyanti!
Let no man in the world live in delusion. Without a Guru none can cross over to the other shore- Guru Nanak
Also Read - Guru Nanak Birthday 2018: Check out why Sikh celebrates the festival of 'Gurpurab'