Delhi Lit Fest 2016: Some sessions we're super kicked about. Will you be there?
Catch Team
| Updated on: 14 February 2017, 4:02 IST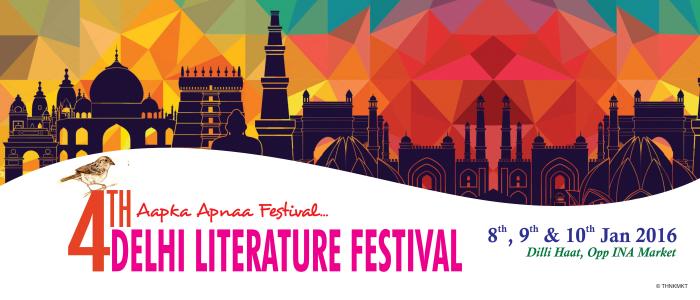 There's something about sunny winter days that makes us ache for a nice book, hot coffee and great conversation. And what better than your own literature fest to get into that mood, Delhi?
That's right. The capital would be hosting its 4th annual Delhi Literature Festival this year over the coming weekend i.e 8-10th January 2016.
Now we've got our hands on the speakers and sessions lined up, believe us, it was quite hard for us to pick out some you wouldn't want to miss. Because they're all pretty damn exciting.
Right from the Arushi murder case that has had the nation guessing for years now, to the intolerance debate and even Rahul Gandhi, these sessions would make you want to spend all your time at Dilli Haat, opposite INA market this weekend.
Here are some exciting conversations to look forward to over the three days:
Day 1 Friday: 8 January
07:15 pm - 08:00 pm @ Bare it all: Voyeurism and Tell-alls
Avirook Sen: Aarushi
Anuj Dhar: on the death of Subhas Chandra Bose
Neeraj Kumar, Former Delhi Police Commissioner
Moderator: Madhu Trehan, Founding Editor, India Today
Day 2 Saturday: 9 January
04:15 pm - 05:00 pm @ Discussion: Coming of the Age of Intolerance
Sudheendra Kulkarni
Mani Shankar Aiyar, Hon'ble Member of Parliament
Seshadri Chari
Moderator: Saba Naqvi, Senior Journalist & Author
06:15 pm - 07:30 pm @ Hindi Hain Hum
Om Thanvi, Eminent Writer & Editor
Rasbihari Gaur, Eminent Writer
Atul Kanakk, Eminent Poet
Moderator: Priyadarshan, News Editor, NDTV India
Day 3 Sunday: 10 January
03:00 pm - 03:45 pm @ Literature in the flash/fast age: Blogs vs Books
Vikas Swarup
Anna M.M Vetticad
Yashodhara Lal
Moderator: Dilip Cherian
07:15 - 08:00 pm @ Concluding Session: "Rediscovery of India"
A Tribute to Pandit Nehru
Rahul Gandhi, Hon'ble Member of Parliament
Moderator: Barkha Dutt
For the full list of events, click here.
Catch will be covering Delhi Lit Fest closely, so keep track of the latest updates right here. | Twitter @Catchnews | Facebook: Catch News