Bollywood's invisible influencer: the quiet rise of the editor in cinema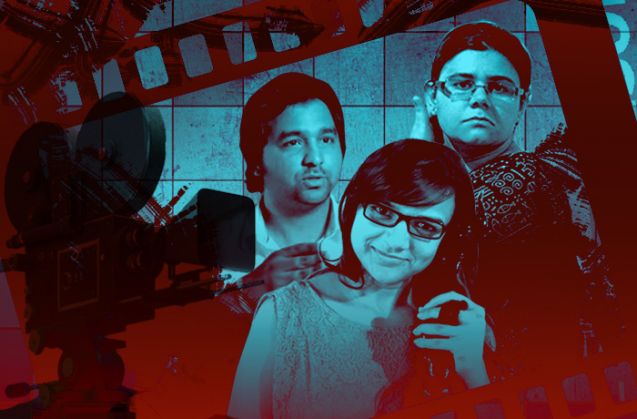 When Namrata Rao began editing the unusually-crafted Love Sex aur Dhoka (LSD) in 2010, she went to director Dibakar Banerjee with a standard question. "I asked whose point of view the footage - shot as though taken from surveillance cameras - was from, so I could decide what to show and what not to show."
His answer was a revelation.
"He said it was God's point of view; it had no point of view. As the editor, it was up to me to show whatever I wanted to show. This allowed me to approach the material with abandon."
Rao's work on the pathbreaking film set a new benchmark for editing style in Hindi cinema. It also won her the Filmfare award for Best Editing in 2011.
For many young editors, such experiences are part of working in Bollywood during the current moment - when the industry is exploring new ways of storytelling.
Young energy, fresh filmmaking
Young talent is helming editing tables industry-wide. And Rao is one of the foremost among them.
Attending Kolkata's Satyajit Ray Film and Television Institute, she opted to edit not out of passion, but pragmatism. "Mostly it was because I could always get a job at a studio," she says. And so she could tell her parents she had a tangible skill.
What made her stay was the realisation that "editing was where I felt closest to my goal of storytelling. There, it's just you and the material."
In eight years, Rao has worked on everything from small budget independent films like Oye Lucky Lucky Oye and Kahaani, to unusual stories like Ishqiya and Band Baaja Baaraat, to lavishly mounted sagas like Jab Tak Hai Jaan and 2 States.
The fact that an editor is accepted across this wide spectrum has to do, Rao feels, with the kind of films that are being made. "[Films, now,] are more about emotions and moments, not so much about moving from point A to B. It's not the what-happened-next kind of storytelling."
Digital has also helped: digital formats give directors more flexibility towards the end of the filmmaking process. In this equation, Rao says, "editors are certainly valued."
Like Rao, Prerna Saigal also had somewhat of an accidental entry into editing. She happened to be the editor for a group assignment in college, which led to work with documentary director Gauhar Raza, who encouraged her to apply to Pune's prestigious Film and Television Institute of India.
Saigal's first feature film-length editing project was Peddlers (2012) by debutante director Vasan Bala. "It was a crazy and intense experience for all of us," Bala recalls. The low-budget film was shot "whenever we had a camera, even if we didn't have a location. We would shoot a sequence that should have taken two hours in five minutes, because that was all we had."
"For a project of this kind," says Bala, "you need people who are not just technicians but who have faith in the material. Apart from being a great editor, Saigal nurtured the film." Through the shoot, Saigal worked as assistant director, making her a kind of editor on set. "For anyone else," says Bala, "the footage would have been baffling to look at."
Still, the editing process was not without its challenges. A certain part of the rushes were lost while working on the film. "The usual thing to do would have been to re-shoot those portions, but that wasn't possible," Saigal says. "So I had to make a structure out of what we had. We all found ways to do things without money. It was challenging and also liberating."
The film was eventually screened as part of Cannes Critics Week. But more than acclaim, the experience gave her a spirit of innovation that she channeled into her later work.
Saigal's last release, Anurag Kashyap's Bombay Velvet, a lavish, large budget affair, was the other end of the spectrum from Peddlers. "But even here, we did our own thing."
Despite Bombay Velvet's lack of success at the box office, Saigal relished the opportunity the film gave her to work with legendary Hollywood editor Thelma Schoonmaker, whose resume includes films like Raging Bull and Goodfellas.
She spent time with Schoonmaker in New York, and came away awed: "The kind of research she put into her editing, into understanding the script and the characters was amazing."
Stepping stones
For other young editors like Abhijit Kokate, mastering the skill is just one part of the journey towards making films: "If you are a good editor, you can be a good filmmaker."
Kokate, too, came to cinema by accident, having studied law in Nashik and the UK. "I am the fourth generation of lawyers in my family, so it was a very different world from what I had seen." Things changed for him when he saw a large audience enjoying a Bollywood film in London. But it was when he saw Rang De Basanti that made him determined to return to India to make films.
"Editing was where I felt closest to my goal of storytelling. There, it's just you and the material."
After a stint at a private institute in Mumbai, he began working for Ram Gopal Varma, moving from assistant director to editor. "I had no connections in Mumbai, I just turned up," he said. "But ultimately you are judged on your work, so it is much easier than before."
For the first three years, he said, he was "just an operator. I was not applying my mind at all. But I learned a lot about sound design and the basics of cutting." He got his big break working on Queen (2014), when director Vikas Bahl asked him to edit a short sequence from the film.
Kokate went on to to work on the film's final version, which he helped shape out of longer material. "We focused on the character, took notes on her development and zeroed in on many details the audience would enjoy," he recalls.
Besides creating one of the most iconic female characters in Hindi cinema in recent years, the film won a Filmfare award for best editing, which Kokate shared with Anurag Kashyap.
Close collaborations, broad horizons
The key to good editing often lies in the equation between editors and directors. "All the directors I have worked with have valued good editors and have been open to collaboration," says Saigal. After Peddlers, she hopes to work on Bala's next film as well.
Rao has edited all of Dibakar Banerjee's films, making her a key collaborator in his work. "I found her reactions to the material very instinctual," says Banerjee. "This made her a good fit for my work, which is not shot conventionally, but already has some intention and direction in it." Rao, he found, edited with an eye for movement. "She goes beyond the clerical part of the job, beyond the assembly, to the intangible, to finding the hidden moments that even the director has not imagined. So her work has a memorable quality about it."
For directors who have worked with Kokate, what stands out is his ability to be something of an 'edit doctor'. Vijayeta Kumar, who directed the short film Blouse, said she called Kokate when she felt "something was off in the edit, but I wasn't sure what. And he fixed it."
Both Saigal and Rao have also worked on documentaries, which they say keeps their craft honed. Rao, for instance, edited Katiyabaaz, a narrative documentary on power theft in Kanpur.
"Its a way of staying grounded in reality that you miss out if you only do features," says Rao. While the skills across projects don't necessarily change, priorities do. "On a big-budget movie, you automatically edit for the star - you want them to look good, people should enjoy them."
Saigal worked with Bosnian director Danis Tanovich on the Indo-French production Tigers and found she had to interpret the material for the director. "The film is the director's vision, and my job is to help achieve that." But, she says, it is difficult to divide ideas, and the process of finding the best way to tell the story is a collaborative one.
While working on the edit, she found that, despite the language barrier, Tanovich was very quick to latch on to the action. "I asked him how he figured out what the characters were doing. He said, 'I follow their eyes.'"
Easy scapegoats, invisible heroes
While the success of 'montage-y films' - Rao's words - has drawn attention to editing, people don't always understand what it is. "So if someone watches a film and gets bored, they're likely to say, 'editing kharab thee' (the editing was bad)," she laughs.
And because the virtue of the best kind of editing is that it is invisible, adds Bala, most critics don't know what it is. "The best editors are like goalkeepers," he says. "What their contribution to saving the film is, no-one should know."
Banerjee points out that a lot of what is called 'new' is, in fact, 'homage or reinvention'. As a whole, he feels, editors making their mark today stand on the shoulders of previous giants like Sreekar Prasad (The Terrorist, Dil Chahta Hai) and Renu Saluja (Parinda, Dharavi) who Banerjee describes as "star editors, creating masterful, economical and sharp work".
But as directors experiment with new ways of shooting, he says, the new wave of editors are also reacting in similar ways, and are integral members of the team.
Kokate, however, disagrees. He feels editors are frustrated at not being able to react creatively to material. "The trend in the industry is actually that editors are turning into operators, since directors themselves are editors," he says.
This is why, despite receiving several offers after the success of Queen, he has quit editing to pursue his dream of directing. "That was my plan all along," he says. While he will edit his own film, he plans to work with an associate who can input to the work, and off whom he can bounce ideas. "I don't want an operator, but someone who will be a part of the process" he said.
For Bala, editors are among the human capital that will give Indian films the edge they need to take on global cinema. "We cannot compete with Hollywood in terms of budgets," he explains, "but we can add to our strengths in terms of writing, sound design and editing."
"It's a kind of thankless job," he admits, "but also the most enriching."