Binge-watched Netflix? Here's a monster guide for returning TV shows
'Fall' may not technically be a season familiar to Indians - but for the TV fanatic, the word usually signifies the launch of yet another entertaining year full of zombies, romance, family dramas, crime and laughs.
We've been hearing it for a while: that we're living in the golden age of television. And of course, since shows like Mad Men, Breaking Bad and Game of Thrones took over our TVs and Netflix got us all to binge watch Orange Is The New Black, there's been no contesting that.
But the claim seems even more real this year - for a change, summer shows weren't just the usual dry family-related plots. Instead, we got to feast on shows like Mr Robot, Wayward Pines and the cutesy Catastrophe.
While there are plenty of new shows coming down the pipeline this fall, there are also plenty of incredible existing shows that will be making their triumphant return for their second, third, fourth, and so on seasons.
So get ready to heat your DVR up and bump up your broadband connections. Watch it week by week or just binge watch when it's over - it's your choice. So slide on the sweatpants, blow off those pub nights because your schedule is now packed with these can't miss shows:
01
The Mindy Project, Season 4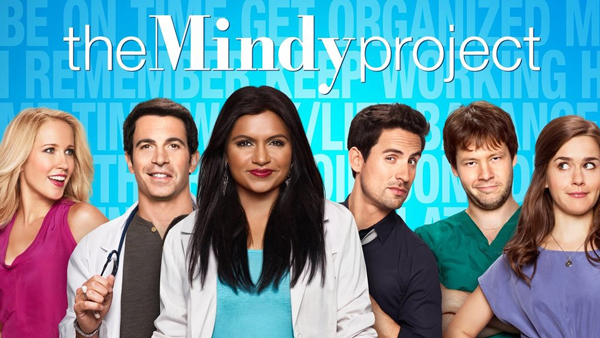 Returns: 15 September
Network: Hulu
The show may be moving to Hulu for its fourth season as Fox cancelled it after the third season, but that does not mean that things have to necessarily change for the comedy hit. At the end of the last season, Danny and Mindy's relationship was finally reaching the stage where she wanted him to meet her parents. But Danny got cold feet and it was hinted at that Mindy is now pregnant. Spoilers have revealed that Mindy will most likely be pregnant in the upcoming season. The premiere will show an alternate reality in which Mindy is not with Danny but is instead married to a "suave" producer of a reality show, Matt, played by guest star Joseph Gordon-Levitt.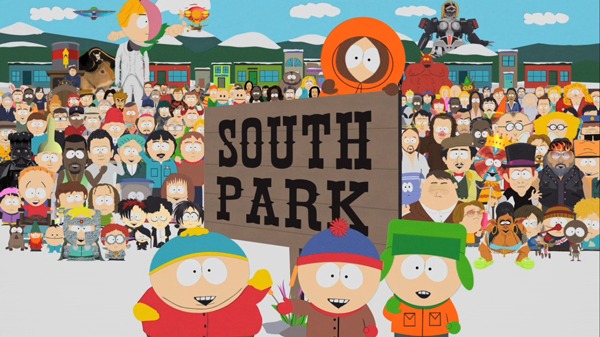 Returns: 16 September
Network: Comedy Central
You've had to be living under a rock if you've never seen a single episode of South Park - that raucously nutty, adult animated series known for its black humour and sarcastic depiction of the American culture's drawbacks. Created by Trey Parker and Matt Stone, the shows 18th season saw holograms run rampant, virtual reality wreak havoc, crazy apps that take over lives and gluten-free diets.
Returns: 21 September
Network: Fox
While Gotham has teased young Bruce Wayne's transformation time and time again, the second season will focus on the transformation of his notorious rogues gallery, via the "Rise of the Villains". And just like last season, the show will once again employ multi-episodic arcs centered on other villains. The trailer offers a first glimpse of the whip-wielding Tigress, Joker and several other enemies that Jim Gordon (Benjamin McKenzie) will be facing. Luckily for him, the addition of Michael Chiklis as Captain Nathaniel Barnes will give him some much-needed reinforcement.
Returns: 21 September
Network: ABC
After the dramatic ending to Season 6 with a car crash and a missed wedding, the final episode of Season 7 ended on a more sentimental note with a hint that Kate Beckett might go into politics. But the rumour mill has churned out that she may actually just become captain of the homicide team and boss to Ryan and Esposito. The real reason that the ever curious and endearing Richard Castle was became a mystery writer was also finally revealed.
05
Fresh Off The Boat, Season 2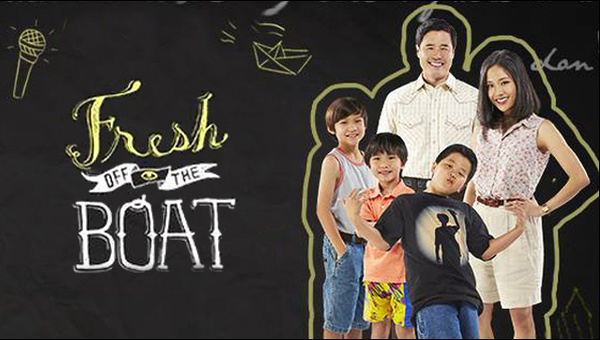 Returns: 22 September
Network: ABC
The refreshingly diverse comedy was almost cancelled by ABC despite getting a 90% on Rotten Tomatoes. The show combines the nostalgia of The Wonder Years and The Goldbergs with a specific take on the immigrant experience in general. And no one should miss Constance Wu's performance as Jessica Huang. Now with second season on its way, the show appears to have accomplished what 11-year-old Eddie Huang yearns to do: fit right in.
Returns: 23 September
Network: Fox
Empire is returning and it is bringing with it some friends in high places. The glossy hip-hop show ended with a two-hour season finale which had everything from blood to oh-girl-no-she-didn't moments. All in all, it was a strong ending which just shows that the series has no intention of slowing down. Blood was spilled and Lucious went from being a dying man to being jailed, a tonne of famous personalities have signed up to appear and help free Lucious Lyon (Terrence Howard) with the 'Free Lucious' concert that will happen in Season 2. Already confirmed to appear are Chris Rock, Ludacris and Pitbull. The drama! The scandals! The power moves! COOKIE! The battle for the throne is on. Our jaws are ready to drop and keep dropping!
07
Modern Family, Season 7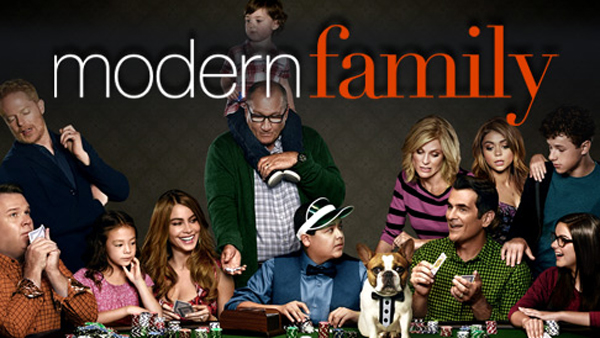 Returns: 23 September
Network: ABC
Your favourite, dysfunctional family is back. Over the last five years, Modern Family has become one of network TV's most successful comedies, winning the last four Emmy awards for Outstanding Comedy Series and making household names of Ty Burrell, Sofia Vergara, Eric Stonestreet and Julie Bowen. At the end of Season 6, Alex graduated, we learn that Mitchell got fired from his job a month prior and Haley realised she loved Andy. This season, do expect to see a new cast member - a more permanent Joe Pritchett (children do grow after all). So let's enjoy it while we can, because this may just be the second last season.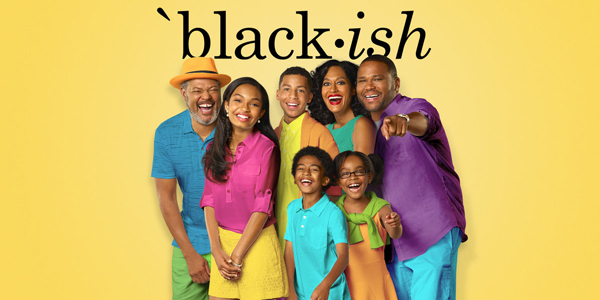 Returns: 23 September
Network: ABC
Another charming, family-oriented comedy, Black-ish is staying put. There are quite a few reasons why the show deserves to succeed, and the fact that it's about an African American family at a time when broadcast TV is still way behind the diversity curve is only one of them. Anthony Anderson stars (and provides a running voiceover) as the patriarch of a successful, well-to-do family, and the show focuses on his fretfulness over the fact that his brood is losing contact with its culture - a very similar theme to that of Fresh Off The Boat. Let's hope that Black-ish's talented cast, which also includes Tracee Ellis Ross and Laurence Fishburne, pulls off Season 2 with the depth and style that's now expected.
09
The Blacklist, Season 3
Returns: 24 September
Network: NBC
The Blacklist, in its first two season, managed to cement itself as a fan favourite thanks to its constant plot twists. In it, Boston Legal's James Spader plays criminal mastermind Raymond 'Red' Reddington, a bald, arrogant mercenary. In fact his character is why we return for more - when he's on screen playing his devious, dubious, ultra-charming, ultra-conniving, you forget all sense of morality. In a recent interview, actress Megan Boone, who plays Agent Liz Keen on the series, made it clear that things will be radically different from now on - made obvious In the final frames of the Season 2 finale when Liz and Reddington drove off together to face an unknown future.
Returns: 24 September
Network: ABC
Much of the credit for the Shonda Rhimes' show goes to star Kerry Washington, whose work as political problem-fixer Olivia Pope slickly merges vulnerability (seen through her hush-hush dalliances with top-ranking government officials) with imposing tenacity. Scandal Season 4's explosive finale episode ended with Cyrus getting fired and the sneaky Elizabeth North replacing him as Chief of Staff, while Mellie was kicked out of the White House for her part in the deaths of the B613 trial jury. There was also a steamy scene with a kiss years in the making, while cliffhangers were abound.
11
How To Get Away With Murder, Season 2
Returns: 24 September
Network: ABC
Who's ready for some more murder? The Shonda Rhimes' series was one of the biggest new shows of last season with over 13 million viewers 'legally' watching it. Viola Davis, who plays tough-as-nails law professor Annalise Keating, even made Emmy history along with Empire's Taraji P Henson (this was the first time that two black women earned an Emmy nomination in the same year in the Outstanding Lead Actress In a Drama Series category). This season, for starters, the mystery behind Rebecca Sutter's (Katie Findlay) death will finally be unveiled during the premiere episode - 'It's Time to Move On'.
12
The Simpsons, Season 27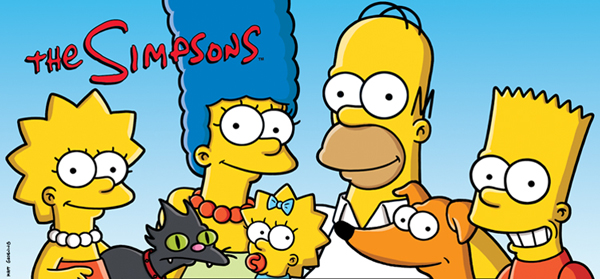 Returns: 27 September
Network: Fox
Across 26 years and 574 episodes, The Simpsons has made an art form of the spoof. There is no show quite like it and the familiarity always pulls you right in. There was a scare this year when longtime voice actor Harry Shearer decided to leave the show, but fans heaved a sigh of relief when he inked a new deal to stay on. This season, it's likely that Sideshow Bob may finally get his hands on Bart Simpson during the annual 'Treehouse of Horror' episode. Also, Modern Family's Sofia Vergara will reportedly play a teacher named Mrs Berrera, for whom Bart starts to develop feelings for. Aside from Vergara some other guest stars for the coming season include Kristen Bell, David Copperfield, Lena Dunham, Blake Anderson, Nick Kroll, Edward James Olmos, Kelsey Grammer and Yo-Yo Ma.
13
Brooklyn Nine-Nine, Season 3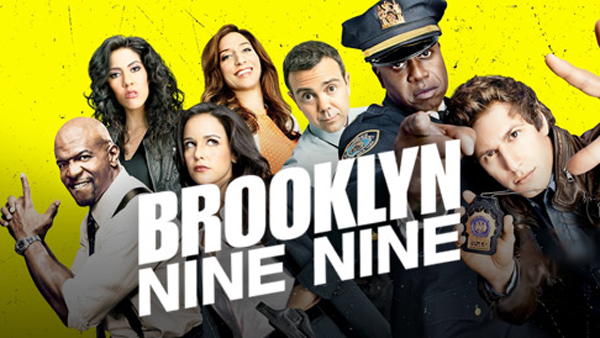 Returns: 27 September
Network: Fox
The show has been steadily bringing on the laughs, the drama and the action, making it one of the more eagerly anticipated shows around. And after how Season 2 ended, fans are absolutely on edge worrying and wondering what is coming next for the 99th Precinct. The second season ended with a big surprise as Captain Ray Holt (Andre Braugher) and Gina Linetti (Chelsea Peretti) left the precinct. But don't worry, the captain's shoes will be filled in with none other than comedian Bill Hader. We're sure that the charm and character that had us gobbling up episodes right and left in Seasons 1 and 2 will be back in full force.
14
Agents of S.H.I.E.L.D, Season 3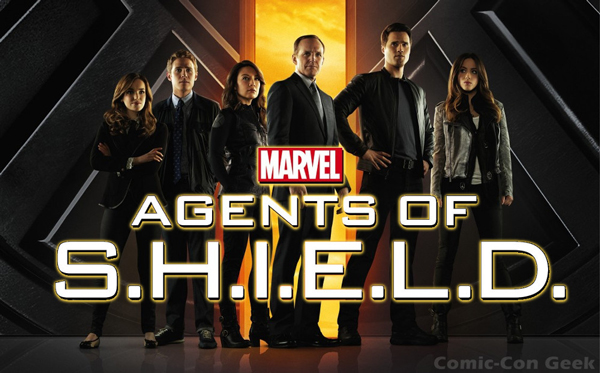 Returns: 29 September
Network: ABC
As far as Marvel TV shows go, this one is probably one of their most underwhelming franchises. That being said, the show's writers have juiced the franchise as far as possible.
With weeks to go before Season 3, cast members are already throwing teasers around, trying to build hype. The show's creators are even calling it the biggest season, and the reason for this? The Secret Warriors. To the uninitiated, the Secret Warriors are a team of super-powered SHIELD agents, assembled by Nick Fury. After the battle with Jiaying and the Inhumans in the Season 2 finale, Agent Coulson is now out looking to recruit new Inhumans into the Secret Warriors. But, as they'll undoubtedly find out, they aren't the only one's looking for these new Inhumans.
15
Sleepy Hollow, Season 3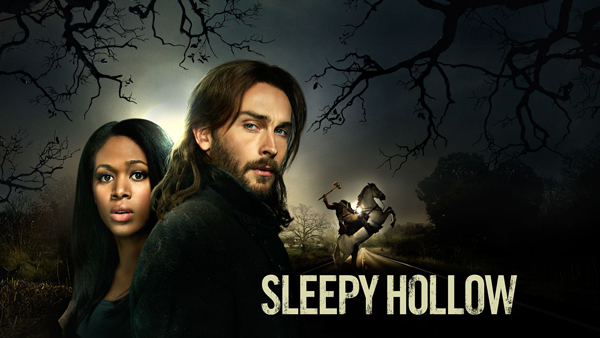 Returns: 1 October
Network: Fox
Hold onto your heads - Sleep Hollow is back with an 18-episode season. TV Guide reports that there will be no Headless Horeseman in Season 3 as the writers work to establish a "less dense mythology that will make the adventure series more accessible for new viewers".
Starring Tom Mison as Ichabod Crane and Nicole Beharie as Abbie Mills, the first season was the perfect mix of insane adventure and cool mythology. But the melodramatic-in-parts show hit the creative skids in year two and there were several WTF unnecessary moments. Let's see if the new offerings can bring the series back on the right track.
16
The Good Wife, Season 7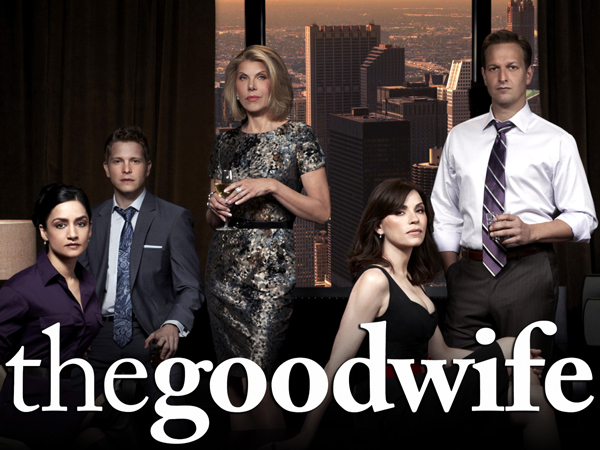 Returns: 4 October
Network: CBS
Oh, the hours one can spend watching the smallest expressions flicker across Alicia Florrick's (Julianna Margulies) face. There's no other drama on network TV right now that gives its viewers credit for as much intelligence as The Good Wife does. Last season saw Kalinda (Archie Panjabi) make her abrupt exit, bringing yet another gripping relationship to an end. According to CBS, Florrick will be seen attempting to revive her flagging career by starting her own law firm. Expect more understated elegance and delectable court dramas this season.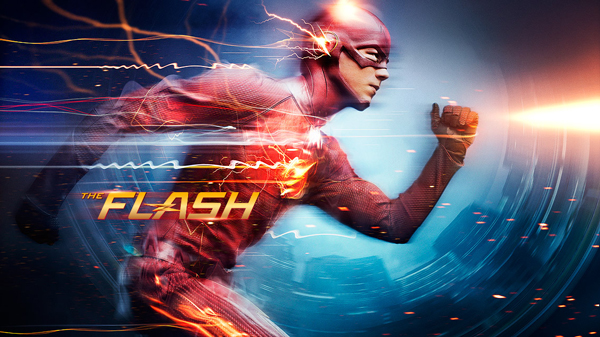 Returns: 6 October
Network: The CW
As with all good season finales, Season 1 ended with a cliffhanger. All the cards the show's writers had so meticulously hidden up their sleeve were put into play. Barry Allen's nemesis - the Reverse Flash, has been dealt with, albeit through some weird time travel logic. Cisco, Allen's tech-nerd sidekick has also discovered he might have meta-human abilities of his own while Allen's possible romance with Iris is now also a possibility.
With that sort of set up, Season 2 promises to be epic. We're also going to have the parallel universe angle, so more Flashes! We're going to see Wally West as well as Jay Garrick. That's 3 Flashes for the price of one! This isn't too surprising because the super villain this time is Zoom, who's faster than Reverse Flash and The Flash.
Returns: 6 October
Network: The CW
The quirky comic book-style zombie show turned out to be one of the most delightful surprise hits of the last TV season. The first season finale, 'Blaine's World', turned brain-eating Liv's (Rose McIver) world upside down when her undead secret was revealed to Major (Robert Buckley), her former-fiance-turned-zombie-hunter, while the delightfully villainous zombie Blaine (David Anders) was poked with Dr Ravi's (Rahul Kohli) antidote and reverted to humanity once more. What the show won't be doing this season is going back to its source material - Vertigo - the comic book created by Chris Roberson and Michael Allred.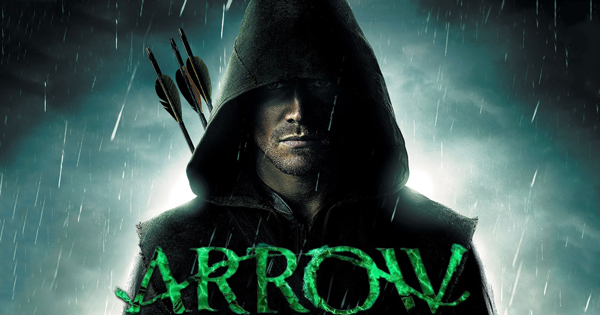 Returns: 7 October
Network: The CW
When Arrow hit our TV screens a few years ago, comic book nerds were left disappointed. But after a lacklustre start, the series kicked into top gear. Case in point - the Season 3 finale "My Name Is Oliver Queen". In the episode Arrow defeats Ra's al Ghul and prevents Starling city from being blown to smithereens by a bioweapon. With Starling City safe, Queen hangs up his super hero costume and, lady in tow, rides off into the proverbial horizon.
So where does the show go from here? UP.
Arrow is done, because the Green Arrow is here. Arrow was always based on his comic book counterpart the Green Arrow and it seems the show's creators are finally embracing the comic book origins. Starling City will finally become Star City and comic book nerds everywhere will wet their pants and thank their stars.
20
Supernatural, Season 11
Returns: 7 October
Network: The CW
Season 10 took the Winchesters down the darkest path yet but it was a bumpy season full of awkward pacing, dropped storylines, uneven characterisations. There was one good thing though: sure, the Winchesters unleashed a scary new threat on the world and Rowena was still running around-all hopped up on Super Witch powers-and Cas was all brain-whammied into a homicidal rage and they killed Death himself - but Dean and Sam were undivided at long last and it's clear that the key to putting 'the Darkness' back into its box will rely on that unity.
In the new season, the exasperating storyline with demon blood and the 'Mark of Cain will finally be discarded. The 'Wayward Sons' - brothers Dean and Sam Winchester (Jensen Ackles and Jared Padalecki) will be back fighting side by side against 'the Darkness' - once again following a more original format of the show.
21
American Horror Story: Hotel, Season 5
Returns: 7 October
Network: FX
In the four seasons since its 2011 premiere, Ryan Murphy and Brad Falchuk's horror anthology has covered horror history. Season 4 - Freak Show - was full of creative bits: psycho clowns, bearded ladies, lobster hands, the Dot and Bette special effect; Dandy as a character; the Twisty murders; the Pepper episode; Angela Bassett's entire performance; the score; not one but TWO incredible David Bowie covers; and the fact that we were treated to a drama series in which living legend Jessica Lange graced our TV screens every week. And let's not forget Dandy's death in the Houdini water tank.
While it's heartbreaking to know that Jessica Lange is not returning for Season 5, Lady Gaga has been added to the cast. Sarah Paulson, Evan Peters, Lily Rabe, Angela Bassett, Kathy Bates, Wes Bentley, Emma Roberts and Denis O'Hare will all be returning.
22
The Walking Dead, Season 6
Returns: 11 October
Network: AMC
You don't have to be one of the 15 million-plus viewers of AMC's apocalyptic smash hit to appreciate its impact on pop culture. The show is renowned for its willingness to leap across the divide between good and evil, right and wrong. The trailer for the new season shows pretty much what you'd expect: the impending showdown between Rick Grimes and Morgan.
Also, from what we understood of Season 5's finale, things are about to get a lot worse for our heroes. All signs point to a serious confrontation this year between these self-styled gang of "Wolves" and the dangerously tame residents of the Safe Zone. Also, Carol's sinister side will wholly be revealed - since Season 4, her nihilistic pragmatism has led to her killing many of her own long before they could 'turn'.
Returns: 12 October
Network: FX
No members of the critically acclaimed Season 1 cast (even those lucky few who survived the 10-episode bloodbath) will be returning for Season 2. In his first few moments of the series, Billy Bob Thornton's Lorne Malvo becomes the devil on Lester Nygaard's (Martin Freeman) shoulder, influencing the mild-mannered insurance salesman to kill. It's a bone-chilling performance that earned Thornton an Emmy nod for Outstanding Lead Actor in a Miniseries or a Movie. The result was an absolutely nuts show that had viewers on the edge every second of the way.
The all-new Fargo will continue to take cues from the original Coen brother films and Season 2 will take place in 1979 and focus on a young Lou Solverson (Molly's dad), who was a retired state police officer played by Keith Carradine in Season 1. Other notable cast additions include Jesse Plemons, Kieran Culkin and Kirsten Dunst.
24
Jane the Virgin, Season 2
Returns: 12 October
Network: The CW
The premise of the show - a virgin gets accidentally artificially inseminated and falls for the sperm's original owner- may sound silly, but Jane the Virgin presents both sides of hot button issues, like abortion. And hilariously at that. It blends family melodrama with very real observations in a telenovela-like construct.
The finale energetically capped a series of season-long sagas that kept twisting and turning every week without generally losing their shape. Now that we know Jane (Gina Rodriguez), Rogelio, Xiomara, Alba, Michael, Rafael and even Petra better, nearly every moment of the finale landed with more force. Which is why we're still mad about the Emmy snub this year. Rumour has it that Britney Spears will guest star this season and that Jane will get a completely new storyline. In a phrase frequently uttered by its narrator: "Let's do this!"
Returns: 31 August
Network: MTV
Season 5 will be packed with senior-year milestone moments - including senior pranks, prom and graduation, where Jenna (Ashley Rickard) will have to decide once and for all if her relationship with Matty (series star Beau Mirchoff) is meant to be. Oh, and Tamara-isms like "Put a flavoured condom on your head, 'cause your mind is about to get blown".
This will be the final season of Jenna's journey through high school. The series will definitely leave a void that some future sharply clever and ridiculously addicting high school set comedy may fill someday. Maybe.