2017's best books: Arundhati Roy is back; Rishi Kapoor & KJo tell all in memoir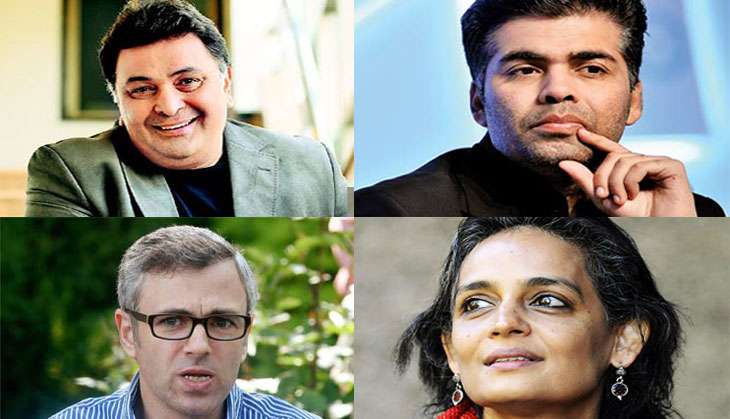 If this were a list of films to look forward to in 2017, many of us would have been jumping up and down with excitement. Since it isn't, there will be fewer of us jumping - but we have ample reason to.
Reason no. 1: The god of small things has decided to smile upon us bookworms in 2017. Arundhati Roy is writing a book. After twenty years. It's called The Ministry of Utmost Happiness - to be published by Penguin Random House in June.
Roy signed the deal last October. "I am glad to report that the mad souls (even the wicked ones) in The Ministry of Utmost Happiness have found a way into the world, and that I have found my publishers," her publishers quoted her as saying.
Reason no. 2: Hot favourites from Pakistan - Nadeem Aslam, Mohsin Hamid and Kamila Shamsie - will be publishing a novel each this year.
Aslam's The Golden Legend, set in contemporary Pakistan, is about a community consumed by religious intolerance. "Aslam reflects on Pakistan's past and present in a single mirror - a story of corruption, resilience, and the hope that only love and the human spirit can offer," say his publishers Penguin.
Mohsin Hamid of The Reluctant Fundamentalist fame will tell a love story for modern times In Exit West (Penguin). "How should we respond to the refugee crisis? And what do we want our future to look like?"
Kamila Shamsie's Home Fire will be published by Bloomsbury.
Besides, Anuja Chauhan is ready with what we are assuming is another bestseller. This one's called Baaz - a passionate tale of love and war set in 1971.
Reason no. 3: That son of a famous father and the father of a famous son - Rishi Kapoor's tell-all memoir is just over a week away from its launch. It's called Khullam Khulla: Rishi Kapoor Uncensored.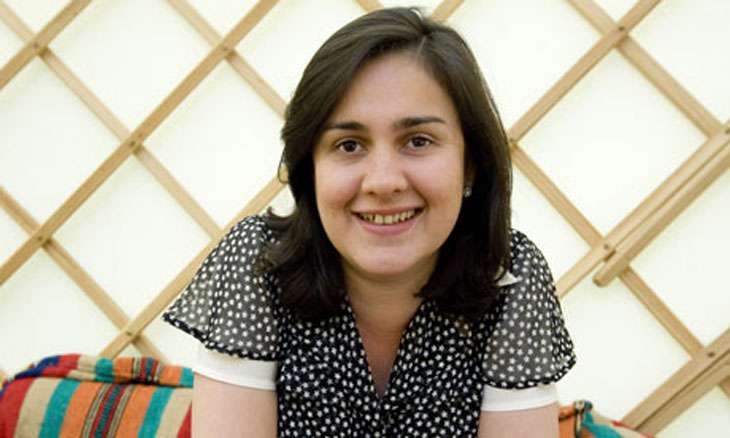 File Photo
It's raining memoirs
As always, this year too, we will have to deal with an overdose of the Devdutt Pattanaiks and the Shiv Kheras - but there are some promising writers we can't wait to read. Thank god for that.
Omar Abdullah - the former chief minister of Jammu and Kashmir - is one. Omar's book is a part memoir, part history and part analysis of the various problems that have beset Jammu and Kashmir in the decades since independence. It's called My Kashmir.
Karan Johar is ready with his memoir -- An Unsuitable Boy -- which has been a long time coming. KJo opens up like never before, about his life and the business of Bollywood. The book has been co-written by Poonam Saxena.
Actor Nawazuddin Siddiqui is ready to unveil his memoir Nawaznama: A Memoir, Nandita Das' Walk With Me does sound like her story from the title, and Lisa Ray is working on her still-untitled memoir.
Quintessentially Indian
Shashi Tharoor is a prolific writer. He flew off to Bhutan, cut himself off from the world for 12 days and wrote a large part of An Era of Darkness: The British Empire in India, released a couple of months ago.
He is working on his next Indians: A Portrait of a People - which sounds like a promising read because he is going to raise several pertinent questions, such as:
- If we pride ourselves on being the inheritors of a culture that is several millennia old why are we so uncultured in our public behaviour?
- If the supreme deity the majority of our people worship is Devi, why do Indian men treat women so badly?
- For a country that moves on Indian Standard Time, where nobody is ever punctual, why are we always in such a hurry, jumping queues, red lights and so on?
- For a country that invented non-violence, why are we so violent towards one another?
- If we are so proud of our role in cutting-edge technology why are we so reliant on astrologers?
- For a country that is so prudish about sex, how do we reproduce so much?
But Tharoor isn't the only one trying to decode India and Indians. Social anthropologist Veena Das will also try and crack the great riddle - what does it mean to be Indian - in her book titled, what else, What It Means to be Indian.
Paul Zacharia will be doing much the same at the micro-level to understand the Malayalis. His book The Malayalis: A Portrait of a Community will look at the way Malayalis conduct their struggle for a place under the Indian sun.