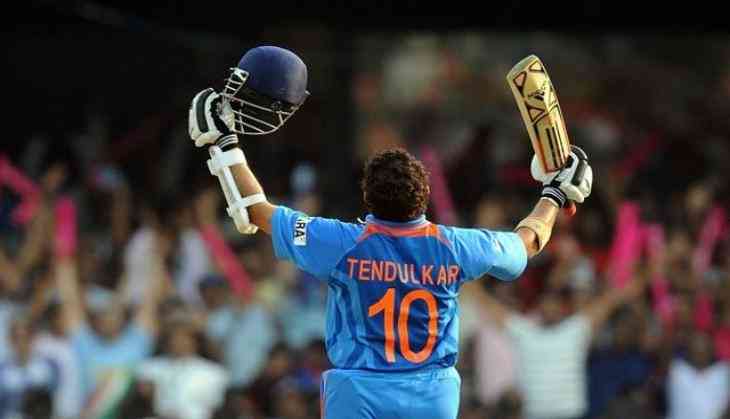 Legendary Indian batting maestro Sachin Tendulkar
Every player is given a number of jerseys, which becomes his identity in a cricket team. Many players spend their career in the same number of jerseys. However, it has changed in terms of time. But did you know that a story behind the number given to the players is hidden.
Rahul Dravid (19): Have you ever wondered why Dravid wore a number 19 jersey, because this day plays a crucial role in his life as it's a day when his wife was born.
Virat Kohli (18): The current Indian captain was very close to his father. He died before seeing Kohli stepping up the ladder of success. When Kohli was playing domestic cricket, his father passed away at that time. But even then Kohli went ahead with the difficulties of the team, then went to the funeral of the father. When he debuted for India, he chose a number 18 jersey, as his father died on 18 December 2006.
Cheteshwar Pujara (266): Pujara, who is called "the new wall" of Indian cricket, is 266th player to test debut for India. For this reason, his jersey number number 266 in IPL.
Mahendra Singh Dhoni (7): Former captain MS Dhoni wears a number 7 jersey in every format of cricket. He consider this number very lucky for himself. In his hometown Ranchi, Dhoni has opened a store, which is named 'Seven'.
Sachin Tendulkar (18): Legendary Indian batting maestro Sachin Tendulkar used to wear 99 number jersey in his early days. But his astrologer asked him to wear a number 10 jersey. After this, Sachin's career went on touching the heights of success. Recently, the BCCI retired the jersey number 10.