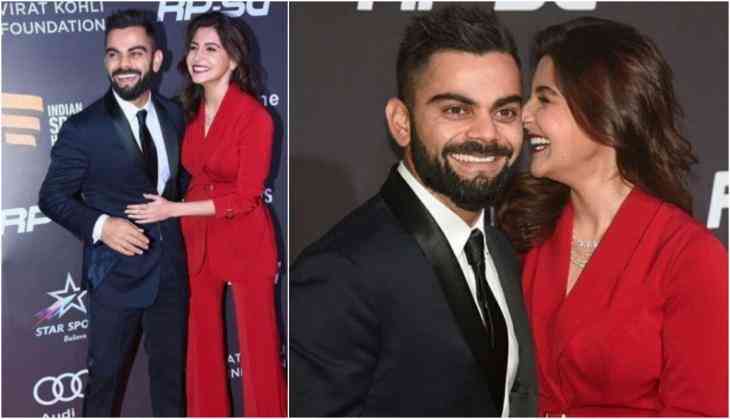 The 'run machine' of Indian cricket team Virat Kohli is not just the king on the ground but the Indian skipper also rule million of hearts of his fans especially female fans. That's why Virat Kohli is often referred as one of the most desirable bachelors across the globe. But here is some bad news for the fans of Virat Kohli, as the cricketer may tie the knot with one of the most beautiful lady of B-town and it is none other than Bollywood superstar Anushka Sharma.
Even though Anushka Sharma's spokesperson has denied all the rumours doing round on the Internet but if all the piece of evidence and media reports are anything to believe then she is getting married to Virat Kohli in Italy. In fact, the reason why the rumours are getting more hype because the duo left India on Thursday-Friday night.
The internet has been divided into two sections on the wedding rumours of the most celebrated couple of India. There are few reports doing rounds on the internet in which it is being claimed that the duo will soon tie the knot with each other. But there is also one more rumour doing round on the internet in which it is being claimed that they are already married and on 15th December they will disclose their wedding to the world.
Also Read: 'Virat Kohli-Anushka Sharma wedding cancelled': Twitter mocks Team India after Dharamsala debacle
However, neither Virat nor Anushka has confirmed any of these rumours. But according to a report in 'Amar Ujala' the grandmother of Anushka Sharma, Urmila, who lives in Uttarakhand has revealed that Anushka and Virat know each other from their childhood. The couple, in their childhood days used to play cricket with each other and Virat was Anushka's childhood crush.
Also read: Virat Kohli-Anushka Sharma not getting married, they are already married; here is the proof