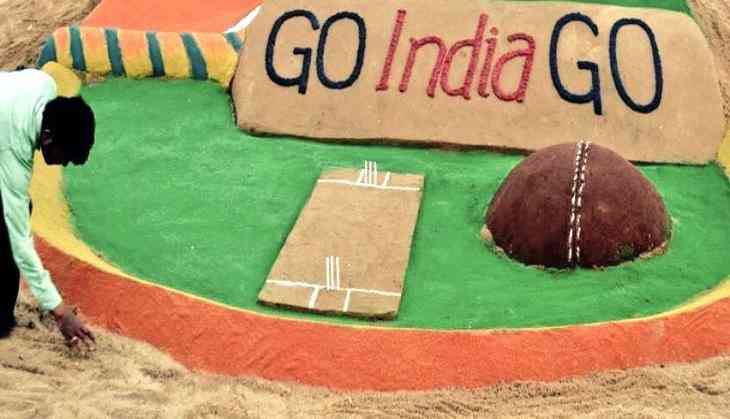 On 20 July, India and Australia will battle against each other in ICC Women's World Cup second semi final to become the 2nd finalist of the tournament.
Victory of either team will confirm their place in final. England has already sealed a final spot with a nail-biting win over South Africa by 2 wickets in the first semi-final. If the women-in-blue win this match, then it would be the second time in the history of Women's World Cup that India will qualify for final. On the other hand Australia is already six times world champion.
If the pages of history are scrolled, it can be seen that India has won only two matches against Australia in a world cup clash while Australia had won 8 matches.
The Twitterati have come out in support of the Indian players to boost their confidence. Twitter has been flooded with good luck tweets for the Indian squad before the second semi-final.
CHAK DE INDIA!!! WE SUPPORT YOU!!!
20th July, 3 PM#IndvAus #SemiFinals #ICCWomensWorldCup2017 pic.twitter.com/T6xeR8w0N4

— imd1 (@imd1official) July 19, 2017
"भारतीय टीम" best of luck team india @BCCIWomen for today #IndvAus Semifinals 👍Go Girls 💪 chak de pic.twitter.com/dzv7jfZbUO

— Ronak Purohit (@RonakpurohitRp) July 20, 2017
All the best team India
ಜೈ ಮಹಿಳಾ ಶಕ್ತಿ #ICCWomensWorldCup2017#IndvAus pic.twitter.com/p0xmfkD7k9

— ತರ್ಲೆತಾತ (@tarletaata) July 20, 2017
That's Indian Women Cricketer for you..#INDvAUS #MithaliRaj pic.twitter.com/ZYVc3JHTzA

— RVCJ Media (@RVCJ_FB) July 12, 2017
Here's wishing the Indian Team all the best for their Women's World Cup semi-final, against Australia. #WWC17#IndvAus pic.twitter.com/SFBW624MA6

— Rohit Sharma (@IamRo45FanClub) July 20, 2017
Best of luck women in blue. Team India.@mandhana_smriti @sachin_rt #चकदे_इंडिया pic.twitter.com/fIXeygQASf

— सचिन चौधरी *नमो* (@kumarsachin011) July 20, 2017
- All The Very Best Team India..!! 😍💪
.@M_Raj03 @mandhana_smriti Go India..!! 😍😍
.#WomensWorldCup #INDvsAUS pic.twitter.com/Chft4h6L5p

— • R a n J ı t h • 💞 (@PrabhasisMyDrug) July 20, 2017
#IndvAus just watching matches because i want to see her scoring ..... pic.twitter.com/AMTxLby9TA

— Aman kumar (@AmanAk041) July 20, 2017
@M_Raj03 ma'am trying to put your achievements in single pic. All the best for today's game. #WWC17 #IndvAus #AUSvIND pic.twitter.com/ER0qTIgIoU

— nitish sharma (@nitishsharma812) July 19, 2017
#GoIndiaGo
👍🏻 @M_Raj03 and @BCCIWomen for the Semi final today with Aussies. India is with you all. #WWC17 : one of my SandArt. pic.twitter.com/sTZnKluxpZ

— Sudarsan Pattnaik (@sudarsansand) July 20, 2017