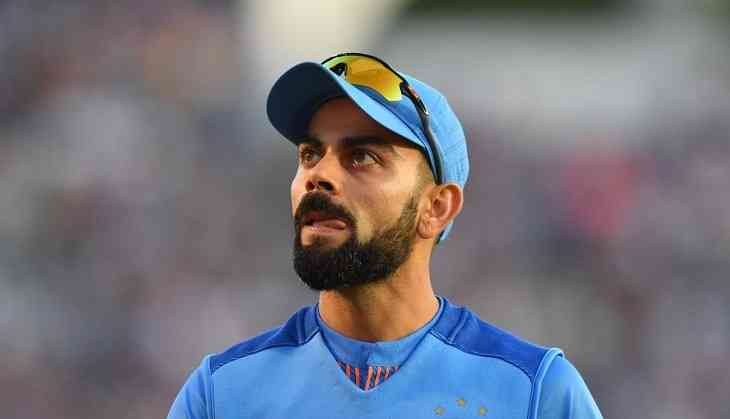 Virat Kohli came in support of Rishabh Pant after crowd in Mohali started chanting 'Dhoni-Dhoni' when the young wicket-keeper missed a chance to dismiss Alex Carey. It all happened in the 44th over when Yuzvendra Chahal was bowling. Carey missed a shot and went out of the crease, Rishabh Pant tried to hit the stumps without even looking at it but unfortunately he missed it.
The crowd in Mohali then started chanting the veteran wicket-keeper batsman MS Dhoni's name and Virat Kohli did not like it. He looked towards the stands and asked the crowd to shut up.
Earlier team India won the toss and opted to bat first. Opener Shikhar Dhawan silenced his critics with an amazing century. Incidentally his 16th ton also became his highest ODI score as he hit 115-ball 143.Shikhar Dhawan was looking good from the start as his ton included 18 fours and three maximums. Opener Rohit Sharma too gave a good start to India as he produced a 193 run stand partnership with Dhawan before getting out at 95 off 92.
Virat Kohli got out for a single digit score after 31 ODIs as he was caught behind the stumps off Jhye Richardson's ball. KL Rahul scored 31-ball 26 after he was called in place of Ambati Rayudu in the fourth ODI. Rishabh Pant scored a quick 36 off 24 balls be a mistimed a ball and was caught by Finch. Vijay Shankar scored 15-ball 26 before getting out off Cummins' ball.