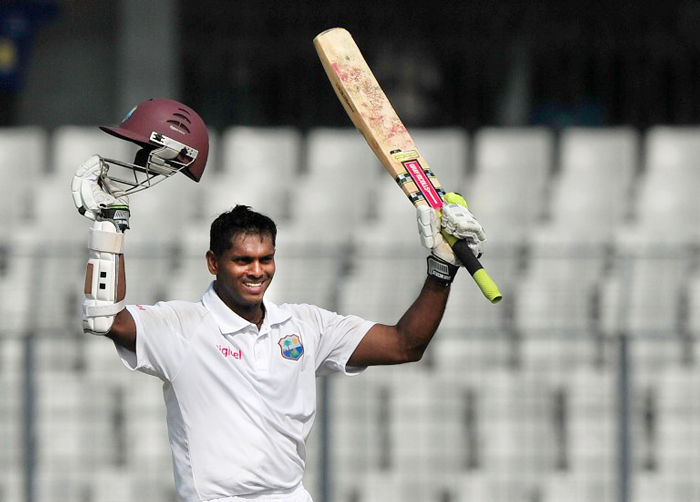 West Indies batsman Shivnarine Chanderpaul has officially announced his retirement from international cricket after the country's selectors continued to ignore him in the last eight months.
The 41-year-old left-hander, who played 164 Test matches for the Caribbean side, remained 86 runs short of surpassing Brian Lara as the highest West Indian Test run-maker. He ended his career with 11,867 runs.
Chanderpaul has been sidelined from the squad since May 2015 following a weak performance during the three-Test series at home against England. Despite harbouring hopes of making a comeback, the veteran batsman was not given an annual contract by the West Indies Cricket Board last month.
According to ESPNcricinfo, the WICB said in a release that Chanderpaul had formally notified the board "in an email that he will no longer be available for selection for West Indies".
Meanwhile, WICB president Dave Cameron said that the board acknowledges the invaluable contribution Shivnarine had made to the game globally.
ANI