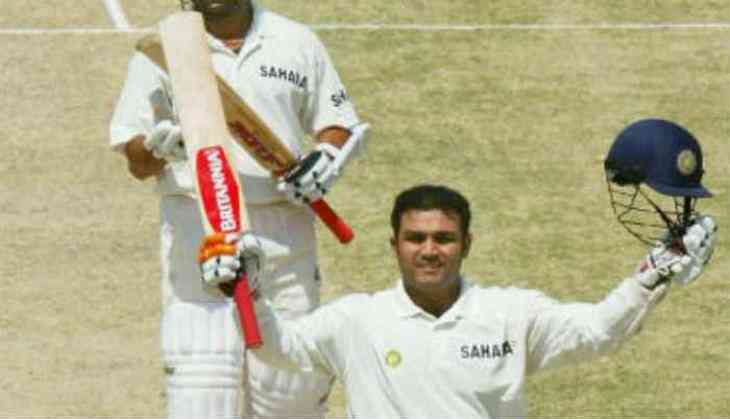 On this day in 2001, Virendra Sehwag made his Test debut against South Africa in Bloemfontein as a middle-order batsman. Sehwag scored an unbelieveable 105 runs on debut despite the South Africa win.
In the match South Africa won the toss and chose to ball first and for India Shiv Sundar Das and Rahul Dravid opened the batting. But both the batsman were unable to make runs as they got out under 13 overs. Then came VVS Laxman and he got out after making 32 runs.
Sachin Tendulkar came and took team India to 288 as he scored an amazing 155 runs. When Sachin got out the Indian dressing room was wondering what this debutant can do or will do. But debutant Sehwag proved to be a good bet as he scored 105 in his debut match.
Sehwag then went on to become the first batsman to score 300+ runs in Test cricket for India, the record which only Karun Nair have been able to touch. Sehwag scored two triple century(309, 319 runs) for India and missed on his third one as he got out at 293 runs.