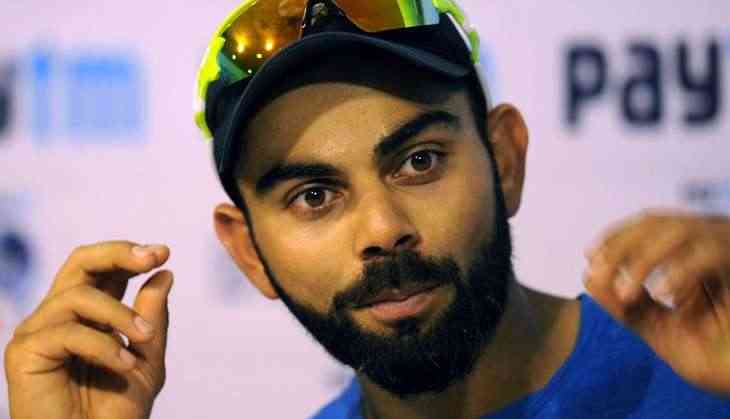 Indian skipper Mithali Raj created history on 12 July by becoming the highest run-scorer in One Day Internationals by getting past former England captain Charlotte Edwards.
Although India lost the Women's World Cup 2017 stage match to Australia by 8 wickets, the 34-year-old won million of hearts by achieving the feat of getting highest ever ODI runs as she scored 69 runs off 114 balls.
Virat Kohli took to his Facebook account and congratulated Mithali Raj, but Kohli mistakenly uploaded the wrong picture. In the congratulatory message to Mithali Raj, Virat uploaded Poonam Raut's picture instead of Raj. His status with the wrong picture has gone viral on social media.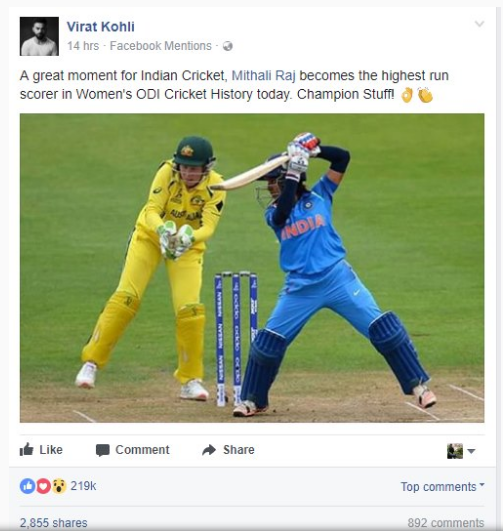 However, the post is no longer available on Virat Kohli's timeline. Kohli must have realized his mistake and he reacted by taking off the post from social media.
Earlier, after Mithali raj's world record, Gautam Gambhir was the first cricketer to congratulate Raj on her success, even Sachin Tendulkar was not far behind in congratulating her world record feat.