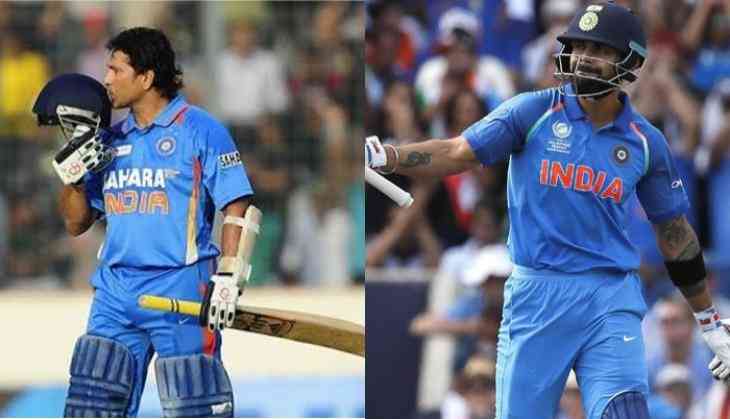 Indian skipper Virat Kohli is known for his record breaking ability, every record in the world is facing threat from the 30-year-old batsman. The Delhi batsman breaks at least one record in every match he plays. Today lets talk about the records he might break in 2019 calendar year.
Fastest to 20,000 international runs
Virat Kohli needs 687 more runs to become the fastest cricketer to score 20,000 international runs. If Kohli achieves this feat he will be just 12th batsman and third Indian to achieve the milestone. In the process he will also become the fastest batsman to achieve the feat if he does that in 47 innings. World legends Brian Lara and Sachin Tendulkar currently holds the record as they achieved it in 453 innings.
Most number of centuries as a captain
The record is currently held by the most successful Australian captain, Ricky Ponting. Ponting has 23 centuries under his name as a captain while Indian skipper Virat Kohli has 17. If Kohli makes seven more centuries as a captain he will break the record of Australian great Ricky Ponting. Kohli hit six centuries in 2018, thrice against South Africa and as many times against West Indies.
Most successful Indian Test captain
Virat Kohli can surpass MS Dhoni to become the most successful Test captain India has ever had. If Virat Kohli wins three more Tests as a captain, he will break MS Dhoni's record of most successful Test captain. India has won 27 Test matches under MS Dhoni's captaincy and has won 25 under Virat Kohli's. India's has recently won their first Test series against Australia in Australia under Virat Kohli's captaincy.