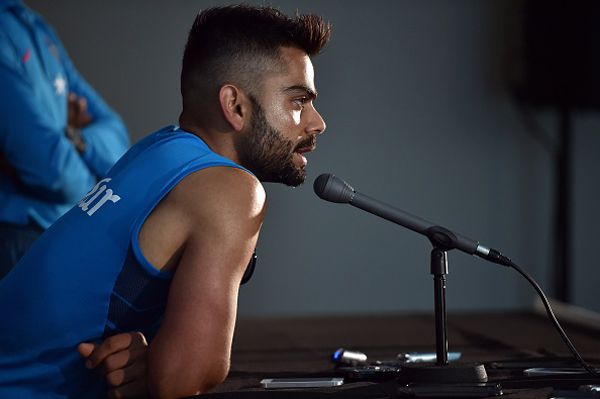 A Pakistani court has granted bail to the Virat Kohli fan, who was arrested last month for hoisting the Indian tricolour atop his home.
The additional district and sessions court in Okara admitted bail plea of 22-year-old Umar Daraz, a tailor by profession who was arrested on 25 January - when India beat Australia in a T20 match in which Kohli scored 90 runs and was adjudged 'man of the match'.
Police raided his home on a complaint that he hoisted the Indian flag on the rooftop of his house and seized the flag along with Kohli's posters and pictures. Daraz had said he hoisted the tricolour to show his love for the batsman.
A case under section 123-A of Pakistan Penal Code and 16 Maintenance of Public Order was registered against him. The section 123-A (acts of damaging the sovereignty of the country) carries maximum punishment of 10 years in jail or fine or both.
Daraz said he had no idea that he committed a crime, urging the authorities concerned to pardon him as he should be seen as "an Indian cricketer's fan and not a spy". "I am a big fan of Virat Kohli. I support the Indian team because of Kohli. Hoisting of Indian flag on the rooftop of my house only shows my love for the Indian cricketer," he had said.
Advocates Rizwan and Muhammad Yousaf applied for his bail with the court of Additional District and Sessions Judge Asadullah Siraj after district court judge Anique Anwar rejected Daraz's bail plea on 18 February, notwithstanding a police clean chit.
After examining police and judicial case files and hearing arguments of both sides, the court admitted the plea and ordered him to furnish a surety bond worth Rs 50,000, Dawn reported.
Interestingly, Daraz got bail on a day when India and Pakistan are set to clash in the Asia Cup tournament. The sides will go head-to-head at Mirpur at 7PM IST.
-PTI