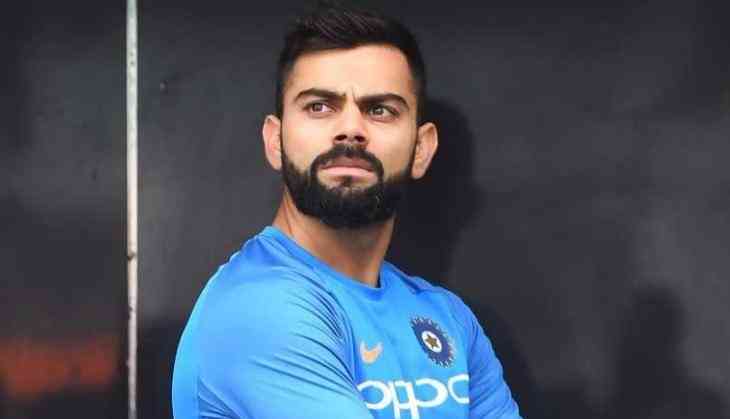 Virat Kohli playing county cricket is "nonsense"; he must suffer in England, says former English skipper Bob Willis
Former England captain Bob Willis feels Indian skipper Virat Kohli play county cricket is nonsense and wants the cricketer to suffer from the wretched form he endured in 2014 when Indian cricket team comes here for a Test series last year.
As per reports, Kohli is expected to play for Surrey in division one of the England county in his bid to prepare for the five-Test in the August-September series in England.
which has been his focus for some time now. "I can't stand overseas players in county cricket," Willis told 'Sky Sports'.
"He should be made to suffer an average 30 in England as he has done before. We don't want England starting to lose Test matches at home because we're accommodating all of these visiting players," Willis commented.
Apart from Virat Kohli, another Indian cricketer like Cheteshwar Pujara (Yorkshire) and Ishant Sharma (Sussex) are also expected to play for the different sides in county cricket.
"It doesn't benefit the players stranded in the second XI year on year and the youngsters. The only way to improve our Test team is to have as many England-qualified players playing in the County Championship as possible," said Willis, who has played 90 Test matches for his country taking 325 wickets.
"Instead, they're going to pay Kohli, presumably, five figures a match so he can hone his skills in English conditions before a Test series. It's a nonsense," fumed Willis.
The former English player also feels that like last time, when Kohli failed to score a single half-century across five Tests, England should once again make him suffer.
Meanwhile, Surrey's director of women's cricket, Ebony Rainford-Brent felt that Virat Kohli's presence will help them boost the profile of county cricket.
"Box office players like Kohli will give county cricket a bit of a buzz and it should be celebrated. You want the best people playing and if that turns out to be for Surrey, then so be it."
Ebony than gave the example of Kumar Sangakkara, who had a prolific season for Surrey, last year.
"Look at Kumar Sangakkara, for example, and the amount the Surrey players soaked up from playing alongside a great like that for the last two years. Hearing they may now be around Kohli, I think the players would be excited by that.
Also read: IPL 2018: Ajinkya Rahane expresses his feeling over leading Rajasthan Royals; here's what he has to say