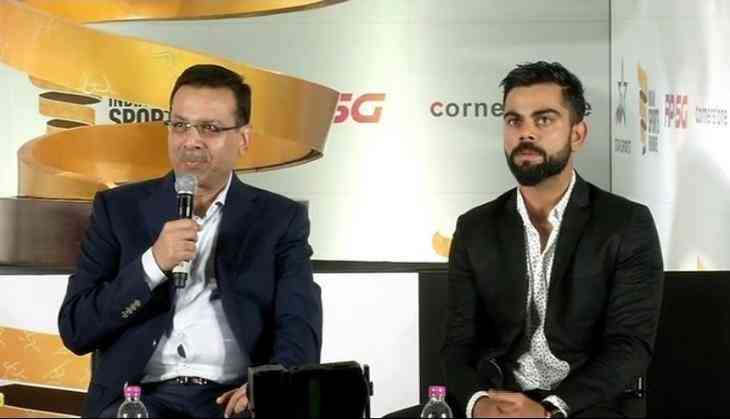 The 'run machine' of Indian cricket Virat Kohli is not just a prolific cricketer but he is also considered as one of the greatest players currently in sports fraternity. His hard work has taken him from good to best.
Virat Kohli (30) has sealed the second position in the number of centuries when it comes to ODI but he is yet to shape his Test career.
While talking about his the Adelaide Test in 2012, Kohli said, "I had to answer the question to myself if I was good enough to play Test cricket. The world did not matter to me. It was about my self-worth. And I'm glad I was able to do what I did."
"Look, with me you get what you see. There's no hide and seek. I don't believe in hiding things. I had never imagined 10 years back that I would be sitting here today talking to you as captain of India in all three formats of the game. But that's the reality. And I'll always be passionate about what I do," The Economic Times quoted the Indian captain as saying.
"When I was growing up I used to watch Sachin Tendulkar with a sense o f awe. I just wanted to touch his shoes if you know what I mean. And that's when I used to tell myself that I wanted to do something similar for India," he added.
Speaking about his plan till how long will he play, Virat said, "Look at Roger Federer. 19 Grand Slams and the hunger is still the same. I am just one among 15 men in a billion who represents India. It will entail working hard, giving up on things that may stand in the way of excellence. But you need to be prepared for that. Train hard with a single minded focus. I do what comes naturally to me. I am not one to plot things. If something appeals to me and I feel good about it I will do it. That's me."