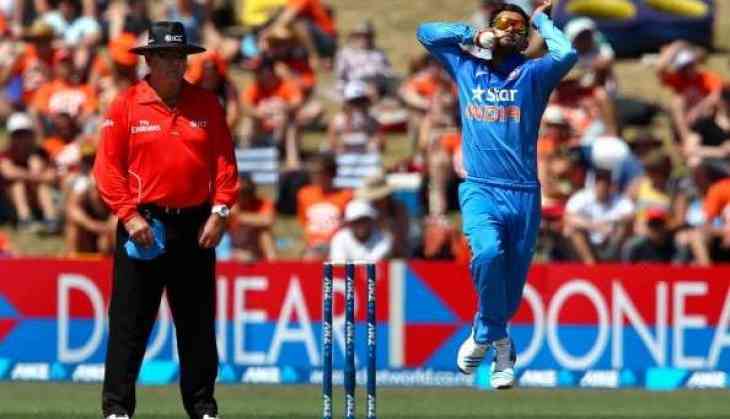 Virat Kohli is known for breaking records world over. Kohli who recently became the fastest to reach 10,000 ODI runs surpassing Sachin Tendulkar's record. Kohli achieved the feat in 205 innings breaking Sachin's record of 269 innings.
While most people know Kohli from breaking international batting records, he also has a record in bowling that many people don't know.
In 2011, the Indian team was touring England where they where humiliated in Test by a margin of 4-0, the team was playing a one-off T20I match before the ODI series.
Kohli, not part of the Test setup back then, had joined the team for the limited-overs leg. Batting first, the Indian team managed to put up 170 on the board. In response, the hosts got off to a flier, making 58 runs in the first six overs itself.
With England needing 110 from 78 balls, MS Dhoni asked Virat Kohli to bowl. The 22-year-old Kohli back then, bowling for the first time in T20Is delivered a wide ball to Kevin Pietersen. Pietersen trying to attack the bowler charged down the track but ended up missing the ball completely. Dhoni as usual took no time in removing the bails.
Pietersen was given out off a wide ball, thus making Kohli the first bowler to take a wicket off his zeroth delivery of his T20I career.