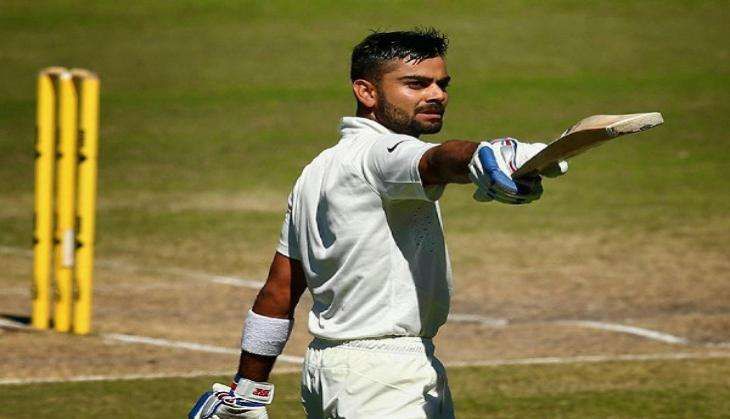 Indian Test captain and star batsman Virat Kohli shot up 10 places to achieve fourth place in the ICC Player Rankings for Test Batsmen.
This is Kohli's best ranking so far in his career in the Test format. Earlier, the best rank of the 28-year-old player was 10th place on the ICC list
Kohli's stellar performance in the Vizag Test had powered India to a 246-run win against England on 21 November and his man-of-the-match performance in the match polished his ranking. The flamboyant right-handed batsman scored 248 runs (167, 81) in both the innings, which won him 97 points to climb up in the ranking.
With 822 points, Virat Kohli now trails Australian Steve Smith (897), England's Joe Root (844) and New Zealand player Kane Williamson (838).
The ongoing Test series against England in India may help the Indian skipper to improve his ranking even more.
India remains the ruling Test team with 115 followed by its arch-rival Pakistan (109).
Virat Kohli (820) leads the table of T-20 batsman, while he has positioned himself at the second spot in ODI ranking with 848 points.