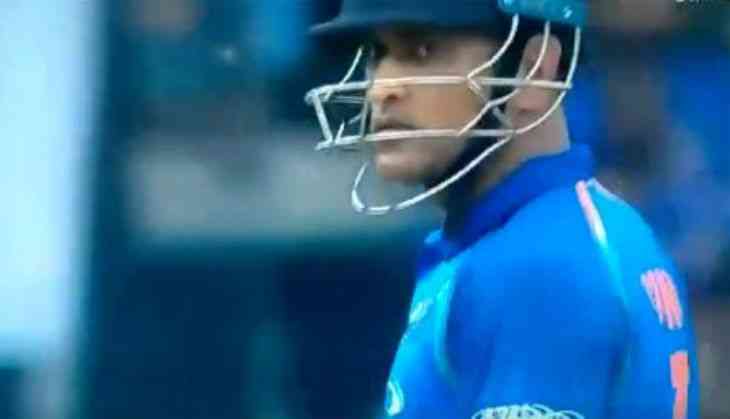 Indian wicketkeeper-batsman Mahendra Singh Dhoni had earned a tag of being 'Captain Cool' when he was the skipper of the Indian cricket team. It is his unique quality that he doesn't let emotions over-ride his senses. He is known for keeping calm even at critical points during a match. But, Dhoni was seen angry during the match in a rare sight.
In the first ODI, Indian top order suffered a major collapse after which Dhoni (79 off 88 balls) along with all-rounder Hardik Pandya (83 off 66 balls) rescued the team. During his inning, Dhoni survived a dangerous run-out scare when Kedar Jadhav was at the other end of the pitch. While Dhoni called for a single, Jadhav left him stranded mid-pitch.
The unexpected turn of events left Dhoni furious as he glanced at Jadhav with anger and disappointment.
Here is the video of the incident:
Virat Kohli (@Cricvids1) September 17, 2017
India won the first ODI against Australia comfortably as the men-in-blue registered a 26 run victory in the rain-curtailed match at M Chidambaram Stadium on 17 September.