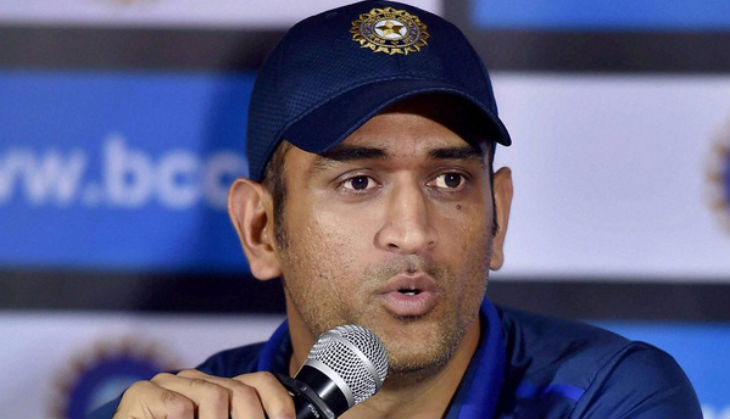 Succumbing to pressure from Twitter trolls, Indian cricket team captain Mahendra Singh Dhoni stepped down as brand ambassador of real estate developer Amrapali on Friday. Dhoni had been Amrapali's brand ambassador for several years.
Last week, residents of Amrapali Sapphire Society in Noida's Sector 45 took to Twitter to complain about the delay in the completion of the Amrapali project. They tagged Dhoni in their tweets, asking him to either force the builders to complete the project or step down as the company's brand ambassador.
The hashtag 'AmrapaliMisuseDhoni' went viral with 70,000 tweets, making such a noise on social media that Dhoni had no option but to react to it at a press conference the next day, according to the Hindustan Times.
However, the trolling did not stop even after Dhoni quit as Amrapali's brand ambassador.
"In interviews to the media, Dhoni promised that whatever had been promised by the builder should be delivered. It is his moral responsibility to ask the builder to complete all projects immediately. Dhoni is a good finisher. And he should finish it well. His quitting is an escape from responsibility," said retired naval officer RK Srivastava, a resident of Amrapali Sapphire.
According to Srivastava, though the first phase of Sapphire, launched in 2009, has been completed, much is left to be done by way of civil and electrical work.
"Many towers which were promised three lifts have only two lifts. The fire-fighting system does not work," said Srivastava.
Meanwhile, Shiv Priya, executive director of Amrapali, said: "Dhoni has not quit on his own. We have requested him to dissociate himself from the group because some buyers with vested interests are maligning our brand. Therefore, we do not want the negative campaign to hurt Dhoni's brand."
Shiv Priya said that work on the project had been delayed because of a National Green Tribunal (NGT) ban on construction that was lifted only in September 2015.
On Friday, the Noida authorities issued a notice to Amrapali, asking them to complete the work in seven days or face action.