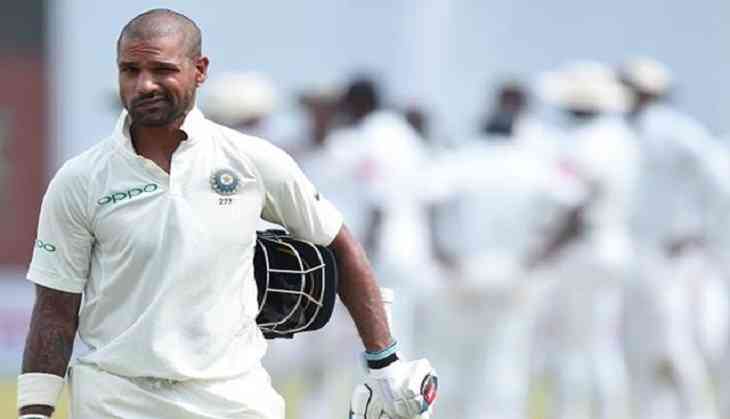 Indian cricketer Shikhar Dhawan is one of the most successful openers to play for India. Dhawan has become a regular in the Indian set-up since making his international debut in 2010. Dhawan was on a TV show recently and the promo has come out where anchor Rajat Sharma asked him about his hobbies.
Apart from Shayari, Dhawan also like cutting hairs of his fellow teammates and responding to Pakistani cricketers on twitter.
When Rajat asked about his tweet against former Pakistan cricketer Shahid Afridi, Dhawan said he didn;t like the tweet by the Pakistan all-rounder and admitted that tweeting against Pakistan cricketers is his new hobby.
Rajat Sharma was specifically talking about Shikhar's reply to Afridi's tweet on Kashmir. Afridi tweeted, "Appalling and worrisome situation ongoing in the Indian Occupied Kashmir.Innocents being shot down by oppressive regime to clamp voice of self determination & independence. Wonder where is the @UN & other int bodies & why aren't they making efforts to stop this bloodshed?"
Shikhar's reply to his tweet was, "Pehle khudke desh ki haalat sudharo. Apni soch apne paas rakho. Apne desh ka joh hum kar rahe hai woh acha hi hai aur aage jo karna hai woh humein ache se pata hai. Zyaada dimaag mat lagao @SafridiOfficial."
Shikhar Dhawan is currently not in his greatest form after he injured his thumb during the World Cup in England.