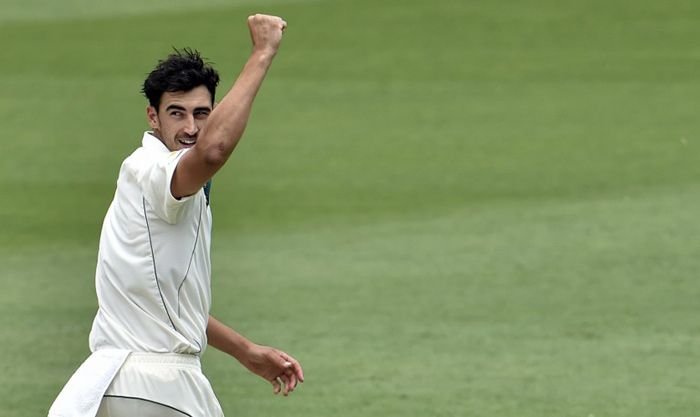 Australian paceman Mitchell Starc has bowled the fastest ball of his career during Day three of the second Test of the three-match series against New Zealand, thus entering an elite band of fast bowlers who have clocked above 160 km/h.
The 25-year-old bowled the ball clocking 160.4 km/h to Ross Taylor in the 88th over.
With this ball, Starc has now joined the four bowlers in Shoaib Akhtar (161.3 km/h in 2003), Shaun Tait (161.1 km/h in 2010), Brett Lee (161.1 km/h in 2005) and Jeff Thomson (160.6 km/h in 1976) who have bowled a ball over 160 km/h.
Australia are currently leading the series 1-0 following their 208-run win over the visitors in the first Test at Brisbane.
The two sides will also play the first ever day and night Test at Adelaide from November 27.
ANI