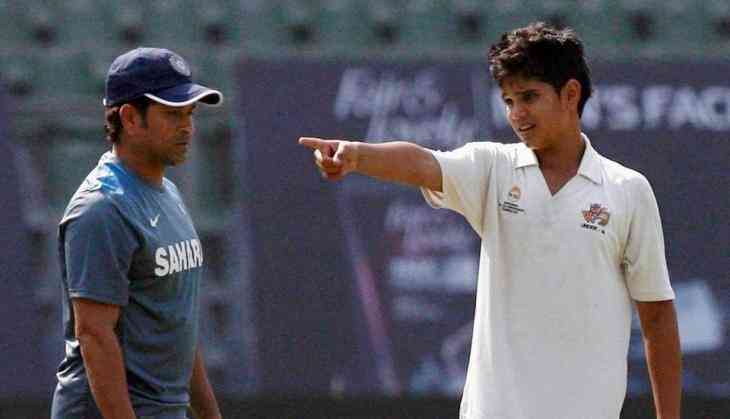 The 18-year-old Arjun Tendulkar, the son of legendary of Indian Cricket Sachin Tendulkar, has been selected in the India Under-19 squad for two four-day matches in Sri Lanka in July.
The 18-year-old Delhi wicketkeeper-batsman Anuj Rawat will lead the four-day squad, who had scored two half-centuries, including one on debut, in as many matches for Delhi during the 2017-18 Ranji Trophy.
As per reported in Times of India Sachin cited that -"We are happy on Arjun being selected in India U-19 team. It is an important milestone in his cricketing life. Anjali (Tendulkar) and I will always support Arjun in his choices and pray for his success,"
The three member selection committee including Ashish Kapoor, Gyanendra Pandey and Rakesh Parikh selected Tendulkar junior for the longer format.
"There is a clear direction from BCCI and coach Rahul Dravid that those who will surpass 19 by this year should not be selected even if they have performed. Let them play Ranji Trophy according to Rahul. So a lot of boys ahead of Arjun are disqualified," a senior BCCI official said.
Also Read : Here is the three possible replacements for South African superstar AB de Villiers in T20 Cricket