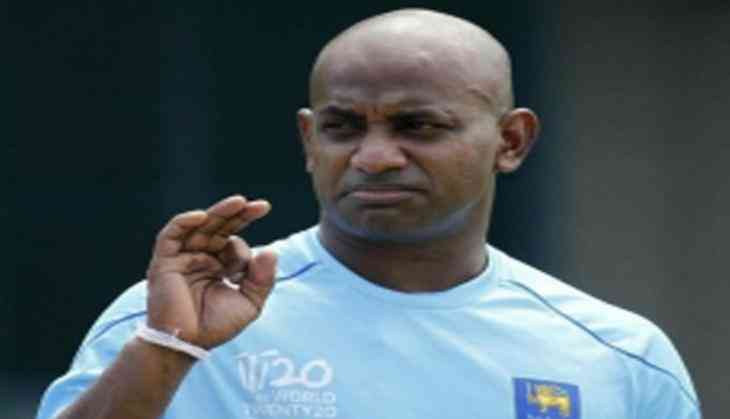 Sanath Jayasuriya, who on 29 August stepped down as the chief of Sri Lanka selectors, said that the incident at the third ODI against India when fans threw plastic bottles on the field was "the last straw".
During the third ODI at the Pallekele, fans disrupted play, throwing bottles on to the field towards the end of the game as Sri Lanka was about to concede an unassailable 0-3 lead in the five-match series.
The resignation of the selection committee was confirmed by Sri Lanka Cricket (SLC) vice president Mohan de Silva ahead of the fourth ODI of the ongoing five-match series against India.
The four-member selection committee consisting Jayasuriya, Romesh Kaluvitharana, Ranjith Madurusinghe and Eric Upashantha, took charge in office on May 1, 2016.
The announcement came days after the hosts lost the third ODI against Virat Kohli's men in Pallekele, and eventually conceded an unassailable 0-3 lead in the series. Before that, they were whitewashed in the three-Test series and home ODI series against Zimbabwe.
As quoted by ESPNcricinfo, in his resignation letter to the Sports Minister, Jayasuriya said, "As a player who has represented the country at all levels, and as a former captain and current chairman of selectors, last Sunday's incident at the grounds was the last straw. Cricket has been and will always be my life, so it was particularly painful to see our own fans attack our own players."
In the letter, the former Sri Lanka captain acknowledged that it has been a very disappointing year for the national team.
"However, just one year ago we beat Australia at home three-nil. This was an unforgettable moment,"
"We have some very talented boys and I am sure in time they will take cricket to the heights that it once was. We will always be ready to help Sri Lanka cricket should the need arise," he added.
The 48-year-old further expressed hope that the team, which is full of talented boys, will surely deliver in the time to come.
The committee had been at the receiving end of coach Nic Pothas, who said that 'too many cooks' were spoiling his efforts to revive the national team besides blaming outside interference for a string of poor performances in the recent times.
After the first ODI defeat against India, Pothas had said that the frequent changes in the selection line-up are making his job "very difficult".
The national selection committee, headed by Jayasuriya, had fielded 40 players in ODIs since taking over the role in May last year.
And Pothas, who took over the reins as head coach after Graham Ford stepped down at the end of June, admitted that there had been too many changes in the side.
-ANI